Czar of Truth
Obama brings rapid response, blogger "hand holding" in-house.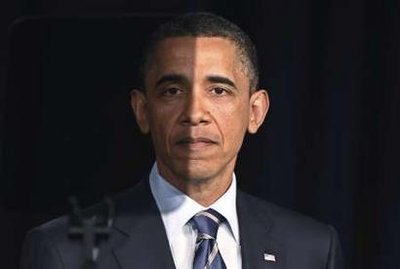 As they gear up for the 2012 campaign, the Obama administration has created a new position: Director of Progressive Media & Online Response. As described by HuffPo, Jesse Lee's rather creepy-sounding portfolio will be to manage the White House's rapid response to online stories that the administration doesn't think are truelike and try to make leftie bloggers feel special:
The post is a new one for this White House. Rapid response has been the purview of the Democratic National Committee (and will continue to be). Lee's hire, however, suggests that a portion of it will now be handled from within the administration. It also signals that the White House will be adopting a more aggressive engagement in the online world in the months ahead….

An equally telling requirement of Lee's new job, however, is that of crafting strategy for outreach to the progressive community. Lee has been tasked with that responsibility in his previous incarnations, both as a member of the DNC online team during the '08 election and as a senior new media adviser with then-House Speaker Nancy Pelosi (D-Calif.).

His new post may require even more delicate hand-holding. Instead of managing the administration's web presence, he will be pressing to make the administration more popular on the web. In that respect, his Twitter account could also become an interesting window into the status of the always emotional, occasional [sic] testy dance between progressives and the president.
There's nothing terribly surprising about taking the rapid response task in-house. I can't say I envy Mr. Lee that task in an administration as woefully bad at crafting a message and staying on it as this one is. One hopes Mr. Lee doesn't find himself in the already-crowded space under bus any time soon.
The second role should prove more interesting to watch over time. All Presidents have to deal with friction with their base. The hard core never wants to accept that actually governing requires compromise–and Obama's left flank had insanely high expectations for what he'd be able to accomplish when he took the oath of office on January 20, 2009. The very highness of their hopes made the inevitable crash down to Earth all the more dramatic.
Obviously, the administration has always known that it can rely on most of them to stick with the team when push came to shove. Nothing new there; Bush and Clinton certainly annoyed their bases often enough and still both won re-election with their solid support anyway. But it will be interesting to see how Obama the President tries to reconcile with the left-wing supporters who actually believed in Obama the Transformative Figure. He's not an uncarved block any more. They may not be willing to abandon him if it risks electing a Republican, but rebuilding the burned bridges won't be easy with a crowd as petulant as so many in this one have proven to be.
Expect Mr. Lee's efforts to be by turns infuriating and hilarious.