Democrats Admit They Don't Have The Votes To Pass Obama's Jobs Bill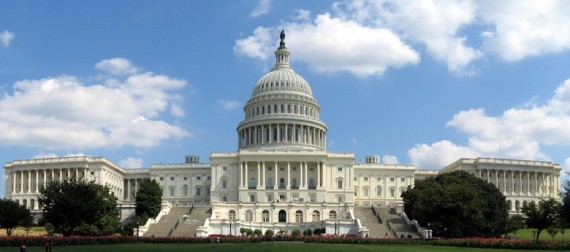 Well, they're going to be hard-placed to blame this one on Republican obstructionism:
Senate Majority Whip Dick Durbin (D-Ill.) said, at the moment, Democrats in Congress don't have the votes to pass President Obama's jobs bill, but Durbin added that that situation would change.

"Not at the moment, I don't think we do, but, uh, we can work on it," Durbin said, according to Chicago radio station WLS.

(…)

Durbin added that the president's bill would need bipartisan support because there are senators both on the left and the right opposed to aspects of it.

"The oil-producing-state senators don't like eliminating or reducing the subsidy for oil companies," Durbin said. "There are some senators who are up for election who say 'I'm never gonna vote for a tax increase while I'm up for election, even on the wealthiest people.' So, we're not gonna have 100 percent of Democratic senators. That's why it needs to be bipartisan and I hope we can find some Republicans who will join us to make it happen."
This shouldn't be a surprise, really, Within days after Obama released the bill Harry Reid was saying that the Senate wasn't in any rush to take up the bill, and there were already signs that several Democratic Senators up for re-election in 2012 were balking at different provisions of the bill. In the meantime, Obama has been touring the country to supposedly promote this bill, while the phone lines on Capitol Hill remain largely quiet. Of course, as I've mentioned before, this bill really had little to do with jobs to begin with, and everything to do with the 2012 elections. In any event, though, if the President really does intend to run in 2012 against a "do nothing Congress" he's going to have to blame his own party this time around.