Democrats Likely to Retake Senate
A hundred days out, a wave election is the best bet.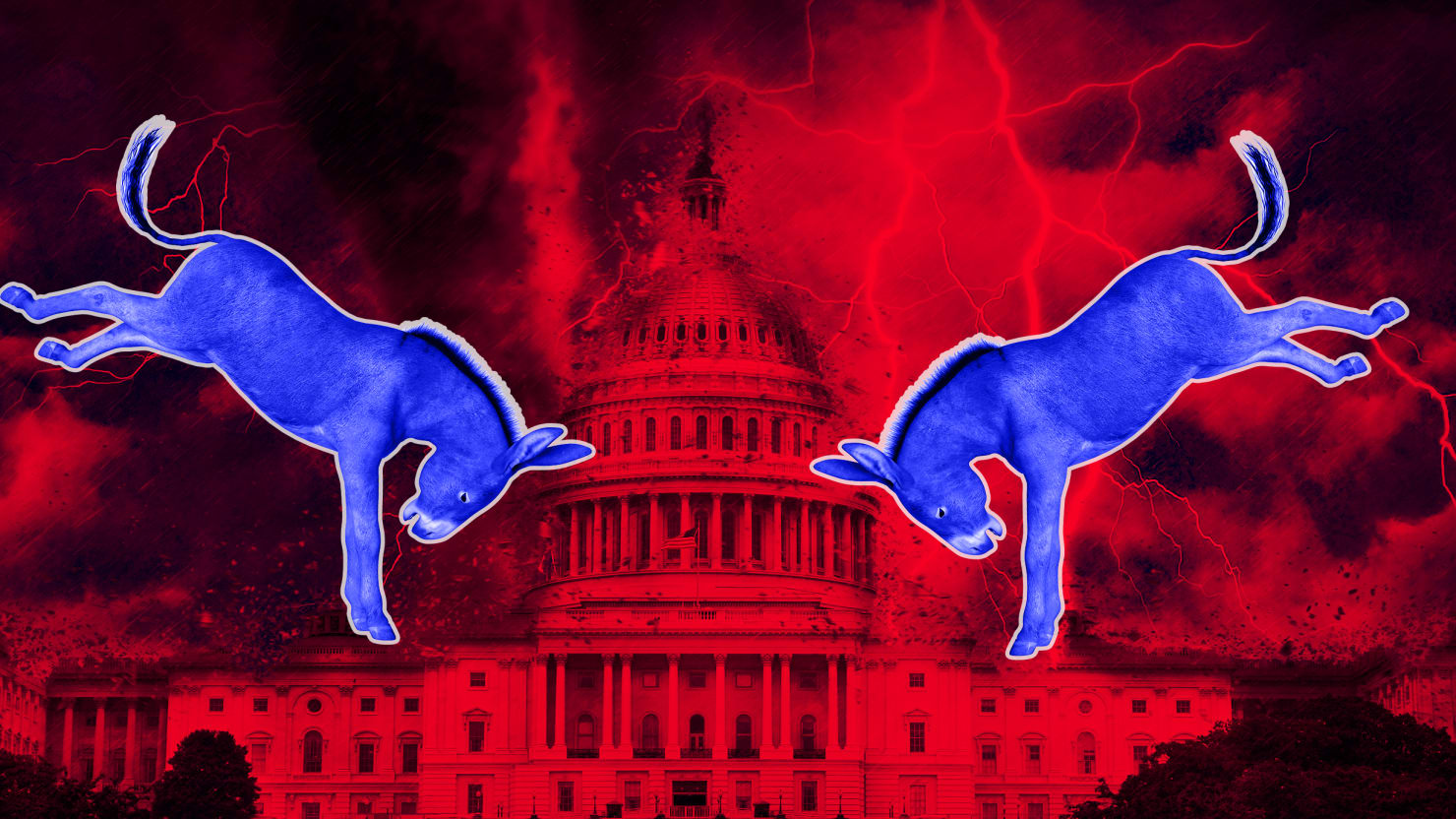 The Cook Political Report's Jessica Taylor reports that, "Almost 100 Days Out, Democrats Are Favored to Take Back the Senate."
With just over 100 days until Election Day, the political climate appears dire for Republicans across the board. President Trump is the decided underdog against former Vice President Joe Biden in our Electoral College ratings and Democrats could end up expanding their House majority. 

That leaves the Senate as Republicans' firewall—the final barrier to unified control for Democrats in 2021. While GOP incumbents are trying to run races independent of the president, if Trump's polling numbers remain this dismal come November, that's an unenviable and likely unsuccessful strategy, according to several top party strategists. As of now, Democrats are a slight favorite to win the Senate majority. 

"Something remarkable would have to happen for Republicans to still have control of the Senate after November," remarked one GOP pollster. "It's grim. There's just so many places where Democrats either have the upper hand or are competitive in states that six months ago we wouldn't have considered at risk." 

"If you're an incumbent in a bad environment sitting at 44 percent, you should be pretty damn scared," another alarmed Republican strategist said. "The expanding map has made it really hard, and there's just a lot of Democratic momentum right now."

We wrote four months ago that the worsening pandemic, along with Biden emerging as the Democratic nominee instead of Bernie Sanders, was the "perfect storm" Republicans feared. Now, with the death toll nearing 150,000, the environment has gotten even worse for the GOP, prodded along by Trump's missteps. Racial injustice protests after the deaths of George Floyd, Breonna Taylor and Ahmaud Arbery in early June further galvanized the nation, leading to rapid cultural shifts against Confederate monuments and even the long pushed for change of the Mississippi state flag, which still bore the Confederate battle flag emblem. 

Taken together, that's not just a perfect storm for Democrats, but perhaps a perfect tsunami. "The bottom fell out for us at the end of May and June," with worsening numbers continuing into July now, one national GOP strategist looking at polls across the map bemoaned. 
As noted repeatedly here and elsewhere, Democrats have a natural edge in public sentiment that's offset by institutional arrangements that give Republicans an unfair advantage. Trump received nearly 3 million fewer votes than his Democratic opponent in 2016 and still won.
Still, his personality and policies have been so repulsive that he has had negative approval ratings from the beginning. Even with a relatively strong economy—the longest period without a recession in American history—his re-election prospects were in doubt. But re-electing the President is our default position and the Electoral College tilt gave him a decent shot.
The pandemic, and Trump's obviously incompetent management of it, pretty much put an end to that. And the party is tied to him even moreso than usual, owing to Congressional sycophancy and abetting his lies.
Taylor points to five key races that have all moved bluer in the last month:
Arizona: Martha McSally (R) — Toss Up → Lean D
Iowa: Joni Ernst (R) — Lean R → Toss Up
Georgia: David Perdue (R) — Lean R → Toss Up
Minnesota: Tina Smith (D) — Likely D → Solid D
New Mexico: OPEN (Udall) — Likely D → Solid D 
Additionally, money is on the Democrats' side:
Democratic candidates have the fundraising momentum, with challengers crushing virtually every incumbent in a competitive race in the second quarter reports released last week. Party committees and the major outside PACs for each side are also spending heavily, with the most overall invested in North Carolina, a race some Republicans are feeling more pessimistic about. 
The combination is creating momentum:
It's not that Democrats have extremely stellar candidates everywhere, save for perhaps Mark Kelly in Arizona. But most are running solid campaigns, raising strong amounts of cash, and are benefiting from a favorable national climate. It's almost the reverse of what happened with this same class of senators in 2014, a GOP wave year when they swept back the Senate. 
Indeed, there's only one Democratic seat likely in danger while Republicans are having to defend in places they should have locked down:
Even with a probable loss in Alabama — increasingly the only bright spot for Republicans — that would require the Democrats to flip four seats if Biden wins (and five if he does not), the current map leaves multiple plausible paths for them to a majority.

By looking at the numbers, the battleground becomes clear — Arizona is falling down the list for the GOP to defend, and Colorado is threatening to. If the election were today, Arizona, Colorado and North Carolina stand as the most vulnerable, closely followed by Maine. That leaves what Republicans see as the tipping point states of Montana, Iowa and Georgia. But they have other states they have to watch and worry about, including Kansas, Texas, and even Alaska and South Carolina. 

Michigan remains the only other GOP offensive opportunity that remains on our map, and Army veteran John James, who ran and lost in 2018 against Sen. Debbie Stabenow by 6.5 points, is the lone GOP challenger who outraised a Democratic incumbent, Sen. Gary Peters. James's ads have been strong, as he talks about his African-American heritage, and he's been willing to distance himself from Trump more than some incumbents have been able to. He also doesn't have a voting record to defend. But the bottom line is that even Republicans believe Michigan is gone for Trump, and even if James might be able to overperform the president, especially in the Detroit suburbs, polls don't show it's enough, so it remains in Lean Democratic. 
There's a whole lot more in the report, including some really interesting historical analysis and infographics.