Democrats May Be About To Flip Montana's At-Large House Seat
There's a Special Election in Montana tomorrow, and the Democratic candidate is performing far above expectations.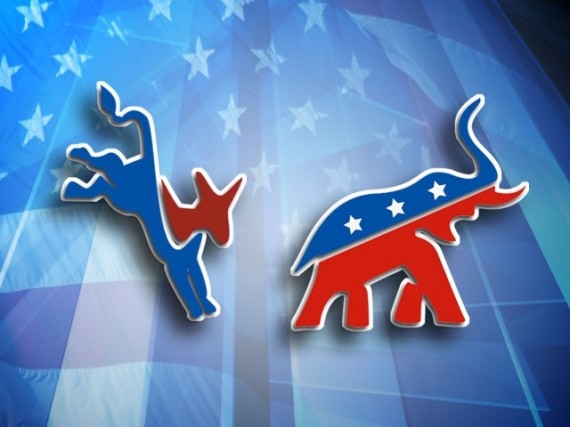 National Republicans are apparently concerned that the polling in the Special Election that will take place in Montana tomorrow to replace former Congressman Ryan Zinke, who is now President Trump's Secretary of the Interior, is closer than it should be:
GREAT FALLS, Mont. — Republican Greg Gianforte's closing motivational speech to voters ahead of Thursday's special House election in Montana is the same thing GOP strategists are whispering in private: "This race is closer than it should be."

It's a recurring nightmare of a pattern for Republicans around the country, as traditional GOP strongholds prove more difficult and expensive for the party to hold than it ever anticipated when President Donald Trump plucked House members like Ryan Zinke, the former Montana Republican now running the Interior Department, for his Cabinet. Gianforte is still favored to keep the seat red, but a state Trump carried by 20 percentage points last year became a battleground in the past few months.

Democrat Rob Quist, a folk singer and first-time candidate, has raised more than $6 million for his campaign, including $1 million in the past week alone as energized Democratic donors pour online cash into political causes this year. Quist hopes that enthusiasm also contributes to an outsize turnout — as it did in special elections in Kansas and Georgia earlier this year — for the oddly scheduled Thursday election, happening just before a holiday weekend.

"I remember talking to people when it first started who said this was a slam dunk, Gianforte's it. And it's not there anymore," said Jim Larson, the Montana Democratic Party chairman. "It is a lot closer than people ever thought it would be."

Gianforte, a technology executive, has led consistently in polls for the special election, but Quist has narrowed that lead to single digits in recent weeks, according to private surveys. "Gianforte has an edge, but it's not going to be a slam dunk," said one national GOP strategist.

Republicans have called on Vice President Mike Pence and Donald Trump Jr. to calm their nerves about turnout and prevent Democrats from having the only energized voting bloc in the special election. Both have rallied voters with Gianforte, and Pence recorded a get-out-the-vote robocall. Gianforte, who said little about Donald Trump when Gianforte ran for governor and lost in 2016, has cast himself as a willing and eager partner of the president this time around.

On Tuesday, surrounded by Trump stickers — and some Trump hat-wearing supporters — Gianforte said he was eager "to work with Donald Trump to drain the swamp and make America great again," invoking two of the president's campaign slogans. Pence's robocall may give another boost to Republican turnout efforts.

But the environment has changed since Trump's presidential win last fall. One senior Republican strategist warned that, based on the party's performance in special elections so far, if Republicans "cannot come up with better candidates and better campaigns, this cycle is going to be even worse than anybody ever thought it could be."

"The fact that we're talking about Montana — a super red seat — is amazing," said John Lapp, who led the Democratic Congressional Campaign Committee during the 2006 cycle. "It's also amazing how much money Republicans have to pour into these seats to defend them. It's still a steep climb in Montana, but we know that the reaction there means that there's a tremendous amount of Democratic energy across the country, a tremendous amount of fundraising that will then feed into races that are much fairer fights."
To be fair, I'm not sure I'd agree with the assertion that Montana is a "super red seat." Yes, it's true that a Republican has served as Republicans At-Large Congressman since the 1996 midterm election. However, it's also true that one of the state's two Senators, Jon Tester, is a Democrat and that Democrats have won the Governor's mansion in back-to-back elections going back to 2004, although that basically consists of Brian Schweitzer and Steve Bullock winning an election and then easily winning re-election. Additionally, Bill Clinton managed to eke out a narrow victory in the state in the 1992 Presidential Election. Given that, while I wouldn't call Montana a 'purple' state in the sense that it is a toss-up in Presidential years, especially since 1992 is the only time the state has gone to a Democrat since Lyndon Johnson's landslide in 1964. Nonetheless, the examples of Tester, Schweitzer, and Bullock show that it is possible for Democrats to win on a statewide basis in the state.
As for this Special Election, there's actually been a limited amount of polling in this race so it's hard to tell what to think. For the most part, the polls that have been conducted in the race have been done either by Gravis Marketing, which FiveThirtyEight has rated as a B- in its Pollster Rankings and Google Consumer Surveys, an online survey that has a B rating in the same Pollster Ranking. Those polls have generally shown the Republican candidate, Greg Gianforte leading Democrat Rob Quist by a narrow margin, a result which is somewhat surprising given that the Cook Political Report has given the Montana At-Large District an R+11 District, which generally means that this should be an easy win for a Republican candidate. Moreover, the most recent poll from Google has Quist leading Gianforte by 14 points, a larger margin than either candidate has had in any poll so far in this race. Additionally, it should be noted that there is a Libertarian Party candidate in the race named Mark Wicks who has been polling anywhere from as high as 11% to as low as 5%. If those numbers hold up, then it would mean that it would be possible for either Giancorte or Quist to win the seat without actually getting a majority since Montana does not have runoff elections if no candidate gets to 50%.
As with the Special Election in Georgia, there could be any number of reasons why the Democratic candidate is performing better than expected in the polls. While Donald Trump did win the state overwhelmingly last November, the fact that his national job approval is at historic lows could be energizing Democrats and anti-Trump voters who identify as independents or even Republicans to back a candidate who is standing against the Trump Administration's agenda. It's also possible that the public reaction to things such as the Republican health care plan is helping Quist's chances here. Finally, one can't discount the personal factor in elections such as this that are likely to depend largely on turnout. The fact that this election is taking place at an odd time of year, and on a Thursday rather than the typical Tuesday, is likely to mean that the winning candidate will be the one who is best able to get their supporters to the polls. In any case, the outcome here will likely be seen as a signal for the mood of the electorate in these first 125 days of the Trump Administration.