Demographics
Demographics are not destiny; policy positions drive decision, ultimately.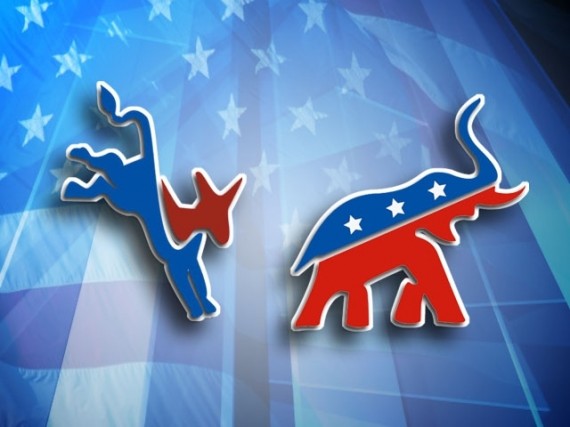 I have heard a host of commentators from various outlets and backgrounds point to the demographics of the Democratic electoral coalition and note, therefore, that demographics explain the election.
Well, yes and no.
Yes, Obama won with a coalition of voters from various demographic groups (not especially odd for a Democrat, although more dramatic than the recent past, perhaps).
But no, because there is nothing inherent about being black, latino, or female that means that one is destined to vote Democratic,
It is about policy.
Take latinos:  it should be a shock to no one that Romney had a difficult time with this demographic.  One talk about whatever one likes, but the bottom line is that the Republican Party has been working overtime to inform latinos that they are not part of the Republican coalition and, in fact, might not even be real Americans.  What else do we all think that the message is when Republican-controlled Arizona passes an immigration law that has the practical effect of making any darker-hued individual feel like they might be asked for their papers?  Or when Republican-controlled Alabama passes an even tougher law that requires the gathering of data on the immigration status of school children.
Forget for a moment border issues and one's views on immigration and just take those two very real, and very simple examples and try a little shoe on the other foot thinking.  If one is white one is not concerned in the least about these issues.  If one is of Latin American desecent, evne if one's family has been in the United States before there was a United States, one is going to feel targeted.
The entire DREAM Act discussion also highlights how extreme many in the GOP are on this topic.  The DREAM Act would reward hard-working persons who are clearly pursuing what is supposed to be a founding principle of the US:  that hard work leads to self improvement.   And the party that allegedly values self-reliance can't get behind this notion?
There are also other factors at work, such as the general economic status of the majority of latino voters.  The GOP is not offering them much of anything except austerity options.  If one in the lower class, or even the lower middle class, revenue-neutral across the board tax cuts and the elimination of nebulous regulations alongside promises of cuts to things like Pell grants and whatnot aren't going to be appealing.  Telling a poor kid that he can go to college by borrowing money from his parents isn't exactly going to motivate support.
We can also look to women.  In a clear attempt to capture some Catholics voters and to solidify hardcore social conservatives, the Romney campaign and the Republican Party in general thought it was a good idea to focus on contraception.  This was foolish.  Too many women understand that contraception is what allows them to compete with males in a professional context (and this applies as well to otherwise conservative, married women–trying to paint the users of contraception as sluts, as was attempted by some, was to indirectly insult a lot of women).  The ability to control if/when a pregnancy takes place is huge in the lives of women (and is part of modern society, quite frankly).  To blithely ignore this fact is political suicide.  Further, even many pro-life women do not want to hear about how pregnancies from rape are God's will (even those who would say that they understand what Mourdock was trying to say do not want to hear some old man seeking authority making such pronouncements)  and they certainly don't want to hear casual discourse about what might constitute "legitimate rape."
One could go on.  For example, regardless of whether or not voter ID proponents are sincerely concerned about in-person voter fraud, the bottom line is that many minorities, even those with the requisite IDs, perceive of such laws as attempts at suppressing the vote, specifically the minority vote.
So, yes, these comments are linked to demographic groups but demography is not the driver.  Policy is the driver.
When I hear Republicans lament that they can't get the latino vote as if there was some magical connection between having Mexican ancestors and voting for Democrats, I want to bang my head against the wall.  When your party effectively demonizes a demographic, that demographic is likely to vote en masse for the other party.
Heck, why did the Republican Party once have the African-American vote and why did they lose it?  Policy.
Why is this so hard to understand?
And, of course, I am saying nothing new here, and yet there are a lot of people out there who don't seem to get any of this (just following the blogger's freedom to vent a bit in public).
First, a lot of Republican voters and politicians clearly don't get.
Second, a lot of commentators are being lazy by using demographics as the variable when, in fact, it is more complicated than that.