Despite International Pressure, Israeli Public Supports Netanyahu On The War In Gaza
The Israeli public if overwhelmingly behind the war in Gaza, and that means it will probably continue for awhile.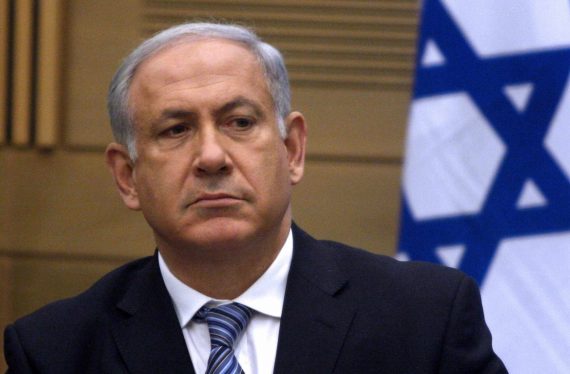 After a weekend cease fire, the war in Gaza has resumed in earnest over the past several days notwithstanding several efforts by people on both sides to stop the fighting for even a brief period of time for humanitarian reasons. On Sunday, for example, Hamas had announced that there would be a twelve hour cease fire, but then they were firing rockets into Israel less than an hour after it had been announced. Yesterday, the Palestinian Authority had announced that there would be a humanitarian cease fire only to have Hamas come out and say that there would be no cease fire at all. Israel has also proposed ceasefires of its own that have been rejected by Hamas. As a result, fighting, and particularly Israels attacks, have been particularly intense over the past several days, with some of the most intense bombing coming Monday night and early Tuesday morning via naval bombardment and fighter jets attacking Hamas positions. There have also been tragedies, of course, including attacks that have resulted in civilian deaths that were the result of either Hamas rockets that went off course or Israeli strikes that missed their targets depending on who you believe. Most of all, though, what has become clear in the last three days is that it is very unlikely that the conflict, which is now nearly a month old is going to end any time soon.
On the international front, criticism of Israel is continuing to grow, driven in large part by mounting civilian casualties and the disproportionate death toll on the two sides. There are reports of frustration on the part of President Obama and Secretary of State Kerry toward the Israelis, and mutual frustration among their counterparts in Jerusalem, although those reports are being denied in official comments. That international criticism aside, though, a new set of polls indicate that  the Israel public would be perfectly fine seeing the war continue:
The airwaves are filled with images of death and destruction in the Gaza Strip. President Obama is pressing for an immediate cease-fire. More than 50 Israeli soldiers have been killed.

But at home, Prime Minister Benjamin Netanyahu is riding a massive wave of popularity.

Domestic support for the Israeli leader's prosecution of the war in Gaza, which has left more than 1,200 Palestinians dead, has only grown over the past three weeks, as the Israeli public and political class rally behind an aggressive, definitive campaign against Hamas and its rockets and tunnels. The deep support among Israelis, from left to right, for the military's Gaza offensive and Netanyahu's leadership is almost unprecedented, political analysts say.

A poll this week for Israel's Channel 10 news, conducted by the Sarid Institute, found that 87 percent of Jewish Israelis support continuing the Gaza operation. A survey by the Israel Democracy Institute found that 95 percent of Israeli Jews think the operation in Gaza is just, and 4 of 5 oppose a unilateral withdrawal. Just 4 percent said the Israeli military has used excessive force.

And in another survey this week, by the University of Haifa, 85 percent of Jewish Israelis said they are "very satisfied" or "satisfied" with Netanyahu's leadership.

That strong domestic support, along with a lack of pressure to end the hostilities, suggests that the war could drag on even as international mediators scramble to negotiate a truce amenable to both Israel and Hamas, the militant movement that rules Gaza.

"Israel has never been this hard-line, maybe not since the 1967 war" against Egypt and other Arab states, said Amotz Asa-El, a fellow at the Shalom Hartman Institute, a Jewish think tank in Jerusalem. "A sweeping majority of Israelis want a protracted, systemic, thorough uprooting of Hamas and its military capabilities."

Politics in the Jewish state can be boisterous and fractured, but these days Netanyahu's rivals on both ends of the political spectrum are supporting him, despite the international condemnation being heaped on Israel for civilian deaths in Gaza. Gaza Health Ministry officials said 128 Palestinians were killed Tuesday and early Wednesday, when Israel carried out some of the most intense bombardments since the operation began July 8.

"Netanyahu has always been the leader of the right wing," Asa-El said. "But now he is leading the consensus."

Netanyahu has brushed off pressure from the international community and from Obama, who told the Israeli prime minister on Sunday that he wanted to see a quick cease-fire to stem civilian deaths.

(…)

"There is a national consensus on this effort and this operation, especially eradicating the tunnels" that Hamas has built to try to infiltrate Israel, said Isaac Herzog, leader of the left-leaning Labor Party, the main opposition party in the Israeli parliament.

"I speak often with Netanyahu; he has taken a restrained and reasonable position, bearing in mind the pressure on him," said Herzog, who faulted the premier only for not reaching out to the moderate Palestinian Authority President Mahmoud Abbas. "Had I been prime minister, I would have also hit Hamas as hard as possible."

Analysts say the current Gaza offensive is more popular than past major military campaigns — in 2008-2009 and in 2012 — because more Israelis are now under the threat of more powerful rocket fire from Gaza. During this round of hostilities, rockets have reached father into Israel than ever before, putting more than 5 million Israelis at risk, according to the military.
In addition to the rocket attacks and the increased accuracy and reach of Hamas's attacks, a strong motivator of Israeli public opinion regarding this war appears to be the issue of the tunnels that have been discovered during the course of the military action. To some degree, the existence of tunnels from Gaza to Israel, and from Gaza to Egypt on the other side of the Gaza Strip, has been known for some time now. They have been the main conduit for evasion of the Egyptian and Israeli blockade of Gaza that limits entry to certain officially patrolled crossing zones and tightly regulates what can and cannot enter and leave the area for years. However, the invasion has revealed to the Israeli public and the world for the first time both the extent of the tunnel network and its reach into civilian areas of Israel, and the evidence that has been uncovered about how the tunnels have seemingly been equipped with pre-positioned material that seems as if it could only possibly be used to launch terror attacks into Israel with very little warning. This report from CNN gives a good idea of what the tunnel situation is like:
Combine this with the threat from the rockets that continue to bring warnings from air raid sirens on a daily basis, and it isn't hard to see why the Israeli public is concerned and largely supportive of the war.
At this point, the Israeli government is saying that they intend to continue operations in Gaza until they have eliminated the threat from Hamas's rockets and tunnels, or at least as much as they can realistically eliminate under the circumstances. Notwithstanding the international criticism, this poll shows that the Israeli public fully supports that position. As long as that is the case, it seems unlikely that this war is going to end any time soon.