Donald Trump Gives Out Lindsey Graham's Cell Phone Number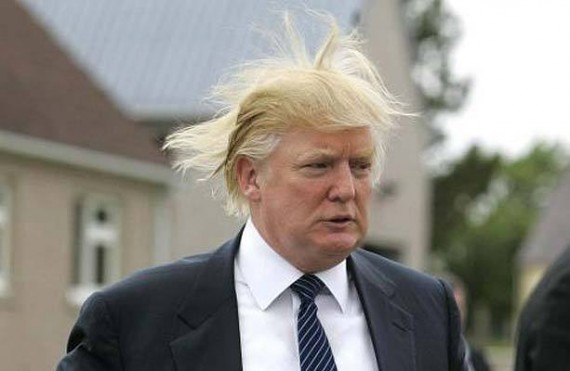 The daily bizarre circus that is the Donald Trump Presidential campaign made its way to Blufton, South Carolina today for a speech in which Trump did something that can only be described as bizarre:
If Lindsey Graham has to change cellphone numbers, he has Donald Trump to thank.

On Tuesday, Trump ramped up his attacks on the South Carolina senator — who made headlines Monday for calling the Donald a "jackass" — and even gave out Graham's private phone number.

Trump began his rambling diatribe by calling Graham a "lightweight" and an "idiot."

"He doesn't seem like a very bright guy. He actually probably seems to me not as bright as Rick Perry. I think Rick Perry probably is smarter than Lindsey Graham," Trump added, riffing on prior insults he had lobbed at the former Texas governor.

Then Trump transitioned to an embarrassing anecdote, which the billionaire real estate developer said was from a few years ago, in which Graham called Trump "begging" him for a good reference with Trump's pals on the Fox News morning program "Fox & Friends."

Trump said that he promised Graham he would put out a good word, and the South Carolina Republican then gave him his phone number to follow up.

Trump then read out what he said was Graham's phone number, telling his supporters to "try it."

"I wonder what caused that," Graham told a POLITICO reporter who dialed the number, about the influx of calls.

"When it comes to the Donald, nothing surprises me anymore," he said. "It's just too bad, really," he said, adding that Trump is taking away from a discussion on the Iran deal and more substantive policy issues.
CBS News Producer DJ Judd confirmed that the number Trump gave out was in fact Graham's:
.@CBSNews can confirm that the number Trump just read out on stage in South Carolina is Lindsey Graham's cell number.

— DJ Judd (@juddzeez) July 21, 2015
Yes, that's right. He gave out the private cell phone number of a sitting United States Senator live on national television. I'm really beginning to think that this may all be a massive piece of performance art we're seeing here. In fact, this theory is sounding more and more plausible all the time.