Donald Trump's Own Lawyers Have No Confidence In Him
President Trump says he wants to talk to Special Counsel Robert Mueller, but his own lawyers clearly don't trust him enough to allow that to go forward.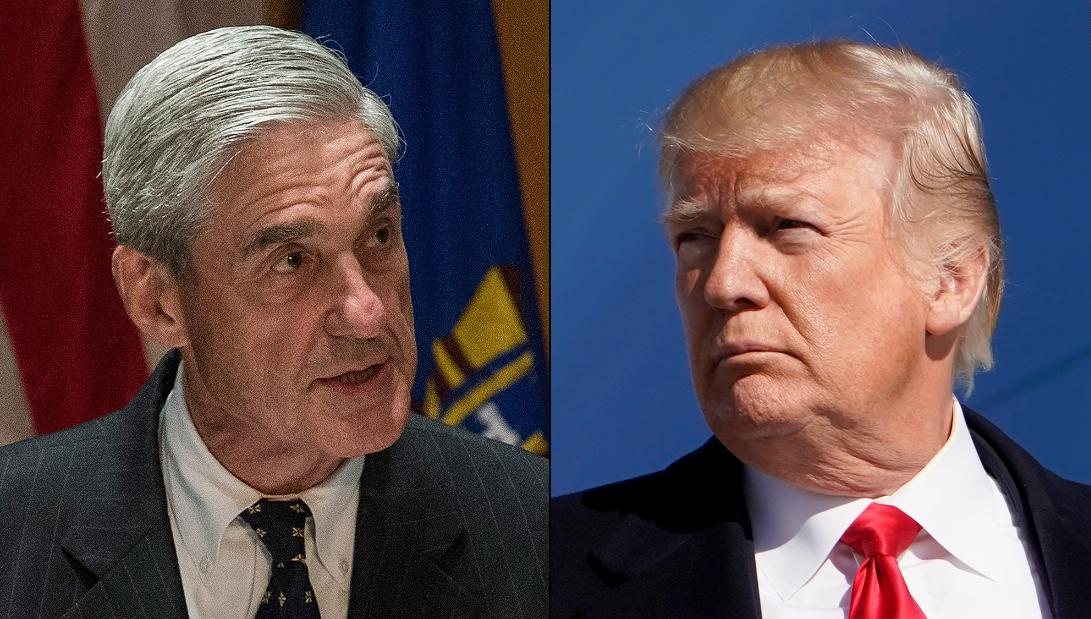 The New York Times is reporting that President Trump continues to think he should sit down for questioning by Special Counsel Robert Mueller notwithstanding the fact that his lawyers are advising him that it may not be such a great idea:
WASHINGTON — President Trump pushed his lawyers in recent days to try once again to reach an agreement with the special counsel's office about him sitting for an interview, flouting their advice that he should not answer investigators' questions, three people briefed on the matter said on Wednesday.

Mr. Trump has told advisers he is eager to meet with investigators to clear himself of wrongdoing, the people said. In effect, he believes he can convince the investigators for the special counsel, Robert S. Mueller III, of his belief that their own inquiry is a "witch hunt."

Mr. Mueller, whose team has negotiated the parameters of an interview with Mr. Trump's lawyers for eight months, sent his latest proposal in a letter Tuesday night, the three people said. Investigators stood firm on the scope of and topics for their questions for Mr. Trump: possible coordination between his associates and Russia's election interference and whether he tried to obstruct the investigation.

They did shift slightly on format, agreeing to accept some written answers, including matters in which they want to preserve the ability to have Mr. Trump answer follow-ups in person. In doing so, they firmed up a previously expressed willingness to allow certain answers in writing.

The president's lawyers are unwilling to concede to follow-ups in person, citing concerns that Mr. Trump will increase his legal exposure, the people said. They have been prepared to tell Mr. Mueller's office there will be no interview, risking a court fight over a subpoena that could drag into November's midterm elections, but Mr. Trump pushed them to continue negotiating. The lawyers are likely to counter Mr. Mueller's proposal in the coming days, according to the three people.

"We're in the process of responding to their proposal," the president's lead lawyer for the investigation, Rudolph W. Giuliani, told reporters after an event in Portsmouth, N.H., on Wednesday. The special counsel's office declined to comment.

The monthslong back and forth among the special counsel's office, Mr. Trump's lawyers and the president himself demonstrates the significant obstacles that still stand in the way of an interview. Mr. Trump has put his lawyers in the vexing position of trying to follow the desires of their client while seeking to protect him from legal jeopardy at the same time.

Mr. Trump's belief that an interview would bring the investigation to a swift end ignores several realities: that the investigation sprawls into areas well beyond his behavior; the possibility that Justice Department officials will hand over the results of the investigation to lawmakers to decide whether to proceed, thus prolonging the inquiry; and the lack of any public indication from the special counsel about how much work he has ahead of him.

If Mr. Trump ultimately decides to refuse to voluntarily be interviewed, he could sustain some political damage as he would be forced to explain to the public why he cannot answer the special counsel's questions if he did nothing wrong.
The Washington Post has further information about the current state of negotiations between the Special Counsel's office and the President's lawyers:
Special counsel Robert S. Mueller III indicated this week that he is willing to reduce the number of questions his investigators would pose to President Trump in an interview, renewing negotiations with Trump's lawyers about a presidential sit-down after an extended standoff, according to two people briefed on the negotiations.

The latest proposal by the special counsel comes as Trump has stepped up his attacks on his investigation and Mueller personally.

For months, Mueller has been seeking to question the president as part of his investigation into Russia interference in the 2016 campaign, which is also examining whether Trump has sought to block that probe.

In a letter sent Monday, Mueller's team suggested that investigators would reduce the number of questions about potential obstruction of justice they would ask in person and instead seek some answers in written form, according to one person.

The special counsel is still seeking to press Trump on topics related to obstruction, including some questions about the firing of then-FBI Director James B. Comey, but not as many as Mueller originally sought.

The two sides have been at an impasse since March, when Mueller raised the possible threat of subpoenaing the president.

Earlier this summer, Trump's legal team sought to set specific conditions on an interview and make central topics off limits — conditions they believed would be dealbreakers for the special counsel.

Among them: that Mueller not ask any questions about actions Trump has taken as president, including his private discussions with Comey.

Trump attorney Rudolph W. Giuliani told The Washington Post earlier this month that he believe such questions could unfairly expose Trump to claims of perjury.

Jay Sekulow, one of Trump's attorneys, declined to comment on the new Mueller proposal about a presidential interview and whether the Trump team might accept the offer.

"There continue to be ongoing discussions," Sekulow said. "Nothing's decided."

Giuliani told reporters in New Hampshire on Wednesday that Trump remains willing to be interviewed if the lawyers can agree on ground rules.

"I'm not going to give you a lot of hope it's going to happen," he said on CNN. "But we're still negotiating."

"He's always been interested in testifying," he added. "It's us — meaning the team of lawyers, including me — that have the most reservations about that."
As I've said before, it's easy to see why the President's lawyers would be reluctant to let their client sit down for questioning by the Special Counsel and his investigators without limiting the timing and scope of that questioning as much as possible. As we've seen numerous times since he became a candidate for President, and even well before them, Donald Trump has shown himself to be a man with what can only be described as a casual relationship with the truth. Time and again while he was a candidate, Trump repeated obvious falsehoods in his campaign speeches, during debates, and during interviews, and even when called out for such lies he would brush the accusation aside with seemingly no concern that he had been caught in a lie. Since becoming President, The Washington Post's fact-checker team has cataloged more than 4,200 lies that the President has told over just over the first 558 days of his time in office. Given this, and given the President's well-known inability to stick to a script in an interview or a speech, his lawyers obviously believe that putting him in a room with Mueller and his team of investigators would be too much of a legal risk, hence the reason that they are seeking to limit his exposure to questioning.
The most notable indication of this, of course, can be seen in the remarks that Trump attorney Rudy Giuliani regarding his client's potential exposure to legal liability not only for any potential collusion or obstruction of justice charges but also to potential perjury charges. As we've learned in the recent past in the case of notable persons ranging from Martha Stewart and Scooter Libby to former Trump National Security Adviser Michael Flynn, one of the easiest ways to find oneself in trouble with Federal law enforcement is to lie to a Federal investigator. Pursuant to 18 U.S.C. Sec 1001, it is a crime to lie to a federal officer during the course of an investigation. For the purposes of this statute, it doesn't matter if the lie occurs during the course of a court proceeding, during testimony before a Grand Jury, or in an informal interview such as the one Mueller is apparently anticipating. It also doesn't require that the person who tells the lie be under oath, which is why the complaints of conservatives that Hillary Clinton was not put under oath when she was interviewed by the F.B.I. back in July 2016 were without merit. Had she told a lie, she could have been charged with a violation of Section 1001, and the same thing would be true of the President if he ended up lying either in an interview with Mueller or in response to written questions. This is sometimes referred to as a "perjury trap," but as one of my law professors pointed out years ago it's only a perjury trap if you actually commit perjury. If the President tells the truth and has nothing to hide, then he has nothing to worry about.
To be frank about it, if I were one of Trump's attorneys I would probably be reacting the same way they are. Taking into account, as any good lawyer would, this President's relationship with the truth, his history of being unable to stick to a script, and his habit of lying especially when it involves something that could implicate him make any time he spends talking to Mueller, the idea of a free-wheeling interview would not be in the best legal interests of a client like Trump. While it is probably impossible from both a political and public perception point of view to prevent such an interview from happening if it did happen my goal would be two-fold. First, under no circumstances would I allow a client like Trump to meet alone with Mueller or any of investigators without any counsel present. Second, I would want an agreement beforehand that limit the scope of the questioning and the time that the President would spend being questioned. This appears to be exactly what Trump's attorneys are doing. Of course, I'd also never want to represent a client like Trump to begin with, but that's another question entirely. When you have a client that you have to presume is a liar, it's best to walk away no matter how high the fees you might earn might be. Clearly, Trump's lawyers aren't doing that, but it's also clear that they believe he's either too stupid or too untrustworthy to be able to handle an interview with the Special Counsel.