Don't Want to Live your Life Counting on an Impeachment Fantasy
Impeachment fantasies are the new EC fantasy.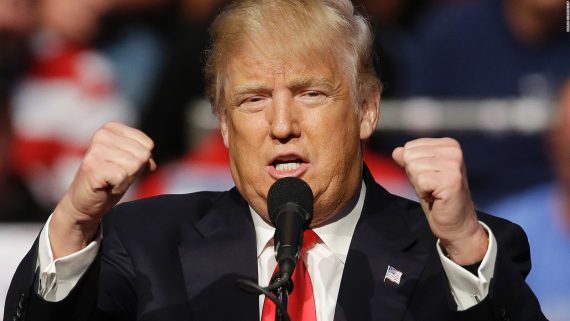 Now that the electoral college fantasies are receding in our rear-view mirrors, the next stop on the fantasy tour is impeachment. While Robert Kuttner in a HuffPo piece (Impeaching Trump) rightly calls the EC fantasies and other potential ways to thwart a Trump presidency, "magical thinking," he then engages in some of his own regarding impeachment.
He correctly notes:
There is only one constitutional way to remove a president, and that is via impeachment.
However, from there it is all down hill in my opinion:
What's needed is a citizens' impeachment inquiry, to begin on Trump's first day in office.
The inquiry should keep a running dossier, and forward updates at least weekly to the House Judiciary Committee. There will be no lack of evidence.

The materials should be made public via a website. The inquiry should be conducted by a distinguished panel whose high-mindedness and credentials are, well, unimpeachable.

There needs to be a parallel public campaign, pressing for an official investigation. For those appalled by Trump, who wonder where to focus their efforts, here is something concrete―and more realistic than it may seem.
Trump has already committed grave misdeeds of the kind that the Constitutional founders described as high crimes and misdemeanors. With his commingling of his official duties and his personal enrichment, Trump will be in violation of the Emoluments Clause of the Constitution, which unambiguously prohibits any person holding public office from profiting from gifts or financial benefits from "any king, prince or Foreign state."
I am not opposed to attempts to act as a watchdog over the actions of a Trump administration, although a "citizens' impeachment inquiry" strikes me as a bit grandiose, if not pompous. Beyond that, however, while some may think that "Trump has already committed grave misdeeds of the kind that the Constitutional founders described as high crimes and misdemeanors," the constitutional truth is that only one body has the authority to make that assessment: the US House of Representatives, and they are in no mood to investigate Trump.
It is, to put it mildly, highly unlikely that a Republican controlled Congress is going to find a Republican President guilty of "high crimes and misdemeanors" based on information that we currently have. Keep in mind that President Clinton was impeached by a Republican House and Nixon would have been impeached (had he not resigned) by a Democratically controlled House.
I am not saying that impeachment is impossible (although one has to admit it is rather improbable), but I would note specifically that arguments such as Kuttner's (and I have seen others) assume that Trump has more or less already engaged in impeachable activities (e.g., "In his dalliance with Vladimir Putin, Trump's actions are skirting treason"), not necessarily looking to potential future events (although they tend to assume those as well). Here's the problem: the only people who have convinced themselves that Trump is corrupt and ripe for impeachment are the same people who voted against him. Shockingly, many of those individuals think that Trump will be a disaster and are predisposed to be incredibly critical of his every action. Such persons cannot understand, in many cases, how Trump won the election in the first place and assume (incorrectly) that the more Trump is exposed to the spotlight, the more obvious his flaws will be to everyone (while this may yet prove to be the case, it has not in the short run-or, for that matter, over the course of a lengthy campaign). It was that type of flawed thinking that allowed some to convince themselves of that the "Hamilton electors" would "save us" from Trump.
For impeachment (let alone removal in the Senate) to occur, there has to be a clear, identifiable action that will sway Republican voters of the President's guilt. It will be manifestly insufficient for Democratic voters to see Trump as corrupt. A Republican House will act against a Republican President if, and only if, that President has so angered the population that opposing him would be politically expedient. Despite what many who are opposed to a Trump administration may think, we are nowhere near such a point. Rather, Republicans are currently in a triumphant mood and looking to pursue their legislative agenda. Impeaching their incoming president is the farthest thing from their minds.
Also: I would note that when some Republicans stated that they would pursue impeachment of Clinton on day one of her administration, many noted the absurdity of the claim (seeing as how one cannot be impeached for actions one did prior to being president). The same logic applies in this case.