House Democrats Remain Divided On Impeachment
The House Democratic Caucus is becoming more divided on the issue of moving forward with impeachment.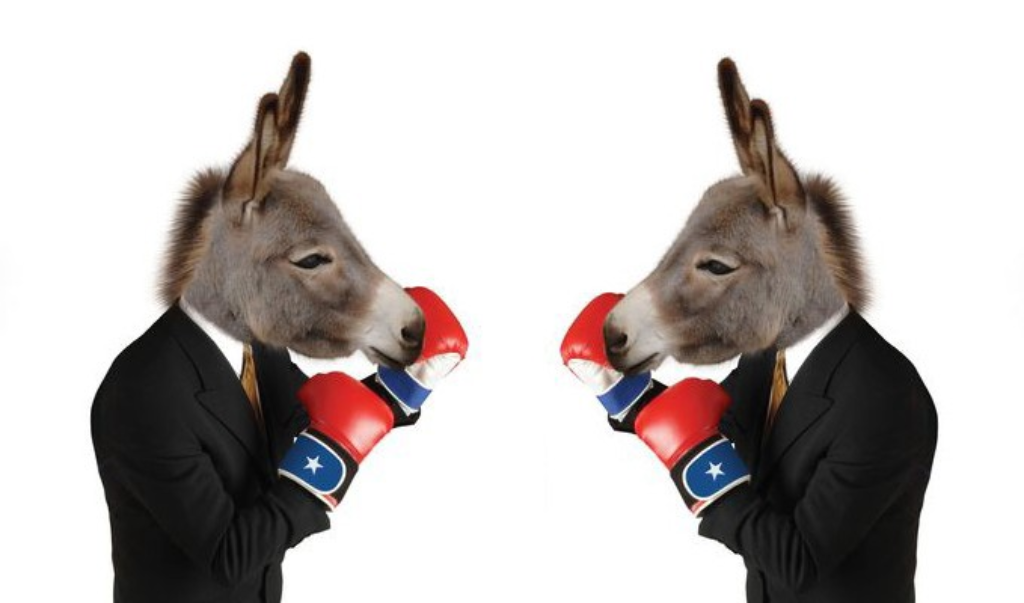 Last week's testimony by former Special Counsel Robert Mueller was supposed to provide House Democrats with the impetus to move forward with impeachment. Instead, it has increased the divide within the party while the timeline for realistic beginning the impeachment process grows shorter and shorter. According to the judgment of many analysts, including yours truly, the fact that the hearings didn't unveil anything significant that isn't already known thanks to the Mueller Report and thus most likely weakened the political case for impeachment. That conclusion, however, hasn't impacted the position of the growing number of pro-impeachment Democrats in Congress, a number that now includes nearly half of the Democratic Caucus:
Four more rank-and-file Democrats called for opening an impeachment inquiry against President Donald Trump on Sunday, inching lawmakers closer to a significant symbolic milestone: a majority of all House Democrats.

Though the steadily climbing total may not move Speaker Nancy Pelosi off of her resistance to opening a formal impeachment inquiry, Sunday's burst of support suggests momentum behind the effort is growing and accelerating. More than a dozen Democrats — including Rep. Katherine Clark (D-Mass.), a member of Pelosi's leadership team — have newly signaled their support since former special counsel Robert Mueller testified to Congress on Wednesday.

The four who issued their support on Sunday, all from Washington state, bring the total number of House Democrats who have publicly said they'd vote for an impeachment inquiry to 107 — 11 shy of a majority of the Democratic Caucus — with backers of an inquiry promising there are more waiting in the wings.

The lawmakers received a significant endorsement a short time later from Sen. Patty Murray of Washington, the third highest-ranking Democrat in the Senate and a close ally of Minority Leader Chuck Schumer. Murray said in a statement that "as we have learned more about the gravity of the potential threats to our democracy identified in Special Counsel Mueller's report, it has become clear the House should begin proceedings to determine whether the President's actions necessitate impeachment."

Clark's public call on Friday was the exclamation point in the House, but two other notable moves came that day when Reps. Mike Levin (D-Calif.) and Chris Pappas (D-N.H.) announced they supported an impeachment inquiry, as well. Both are among Democrats' most vulnerable members seeking reelection, the so-called frontliners whom the House Democrats' campaign arm is working to defend. Five others in that group have previously endorsed an impeachment inquiry.

Pelosi's resistance to an impeachment inquiry is not likely to be vulnerable to the math of the Democratic Caucus — she has also argued that such a move would be unnecessarily divisive and likely to fail in the Republican-controlled Senate, strengthening Trump's hand ahead of the 2020 election. Rather, she has urged a focus on the House's myriad investigations of Trump's conduct, business relationships and personal finances — some of which are tied up in court battles with Trump's personal lawyers. Those probes, she has said, could form a more complete picture before considering impeachment.

But Pelosi on Friday also endorsed a new Judiciary Committee effort to go to court and seek access to Mueller's secret grand jury evidence. In its petition to a federal judge in Washington, D.C., which was issued by the House general counsel, the committee argued that it was already investigating whether to recommend articles of impeachment against Trump.

Democrats who support an inquiry have also privately argued that reaching a majority of the caucus would be a turning point in their efforts, coaxing more reluctant lawmakers off the sidelines and ramping up pressure on Democratic leaders.
Notwithstanding the growing support inside the Democratic caucus, The Washington Post's Amber Phillips is correct when she points out that impeachment is no closer from being reality than it was a month or two ago:
[T]he pro-impeachment caucus keeps growing, and it has powerful leaders in Congress open to backing it. But impeachment hits significant roadblocks when you dig into the numbers a little deeper.

Only nine of the 107 House Democrats who want impeachment proceedings to begin come from Republican-leaning districts. The rest of their more moderate colleagues make up the core of the other half of House Democrats, about 120 lawmakers, who oppose impeachment.

And those are the lawmakers who matter to House Speaker Nancy Pelosi (D-Calif.), the ultimate decider on impeachment. Her main job is to keep control of the House in 2020, and she's worried that impeachment would undermine that goal.

She's worried that lawmakers such as newly elected Rep. Lucy McBath in Georgia or Abby Finkenauer in Iowa or Lizzie Fletcher in Texas would get caught in the crossfire of an impeachment fight. They represent districts that voted for Trump in 2016 and/or lean Republican, and they knocked off Republicans last year to win their seats. They are top Republican targets for 2020. And they don't support even beginning an impeachment inquiry.

"We need to see the underlying documents, and frankly we need to see the full unredacted report to be able to reach certain judgments," Fletcher told Houston Public Media in April, which is code for: Stay the course on investigating Trump without elevating it to an impeachment proceeding.

The Post's James Hohmann went to New Hampshire recently and talked to voters there about whether they would support beginning impeachment, as the state's two Democratic representatives do. He found that the average Democrat isn't clamoring for it. "[Trump's] choices aren't great, but I'm not sure he's done anything that's deserving of him getting kicked out of office," Rich Fortier, a lifelong Democrat, told Hohmann. Might sentiments like that recalibrate how lawmakers think when or if impeachment actually gets going?

Among the 107 lawmakers on the pro-impeachment list, there are varying degrees of support for it. You have someone like Rep. Yvette D. Clarke (D-N.Y.), who represents one of the most liberal districts in the country, making clear that when she says she favors an impeachment inquiry, it means she wants to impeach Trump

And then you have someone like Rep. John Garamendi (D-Calif.), who represents a more moderate district, being much more noncommittal about whether he'd vote for impeachment. When Garamendi told The Washington Post after the Mueller hearing that he supports an impeachment inquiry, he had this caveat: "and then we will see where we go with an impeachment."

This isn't a theoretical roadblock to impeachment. Earlier in July, the House voted on whether to consider impeaching Trump. A majority of House Democrats voted to table, or set aside, a resolution brought by Rep. Al Green (D-Texas) calling for Trump's impeachment.

It's important to remember this wasn't an impeachment vote. It was a procedural motion on whether to consider an impeachment vote, and 137 of the 235 House Democrats voted against it. Translated: When push came to shove, a majority didn't even want to consider voting for impeachment. That's why, even with nearly half of House Democrats supporting an inquiry, impeachment isn't imminent.


From Nancy Pelosi's perspective, the impeachment issue is far from an easy one. On one side she has a growing number of members of her caucus pushing for her to authorize the opening of an impeachment inquiry. This includes House Judiciary Committee Chairman Jerry Nadler, whose committee recently authorized the filing of an application to gain access to the material and testimony presented to the Grand Jury empaneled by former Special Counsel Robert Mueller. In that application, the committee represents to the court that the purpose of the application is to aid in its own inquiry into the question of whether or not to recommend an impeachment inquiry. Backing Nadler are the roughly 100 members of the House Democratic Caucus who have come out in support of beginning the impeachment process. On the other side, she has the members who put the Democrats over the top in their effort to gain control of the House of Representatives. Many of these members are more moderate and represent districts that were either won by President Trump in 2016 or are considered potential battleground seats in 2020. On the line is not just the Presidential election in 2020, but also the question of which party will control the House of Representatives beginning in 2021.
Pelosi is also likely well aware of the polling on this issue, which has consistently shown that most Americans remain opposed to the idea of moving forward with impeachment. We saw this in the most recent polls I wrote about just yesterday, as well as other polling dating back months all of which shows little movement in public sentiment on the issue. As I've said before, this is yet another indication of the political risks that lie before Democrats as they ponder what to do next. So far, Pelosi has been able to walk that line fairly well but there could be rough days ahead depending on which way her caucus tries to pull her.