It's Mueller Time
Starting at 8:30 a.m. this morning, the eyes and ears of Washington and much of the nation will be focus on one thing, the testimony of former Special Counsel Robert Mueller.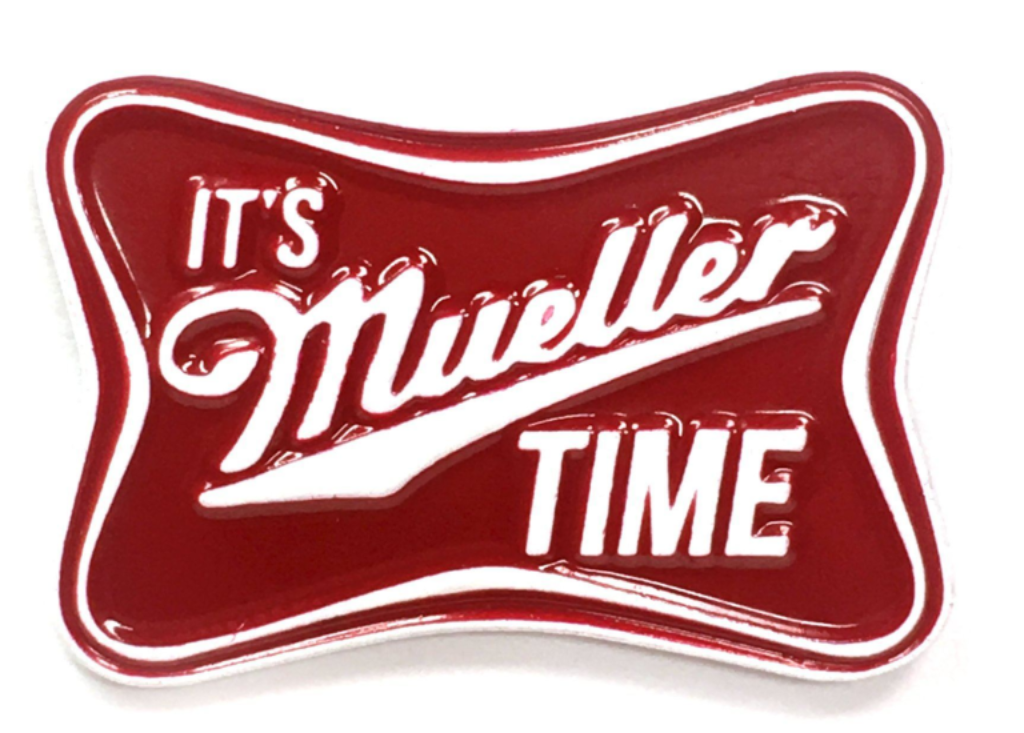 Beginning this morning at 8:30 a.m. EDT, Special Counsel Robert Mueller will sit down before the House Judiciary Committee and the House Intelligence Committee to testify regarding his investigation and the report that was issued several months ago. As did the report, these five hours of hearings will delve into both Russian interference in the election and the twin issues of collusion between people close to President Trump's 2016 campaign and Russia and efforts by Trump and those close to him to obstruct and impede the investigation. As I've noted, Mueller has said in the past that any testimony he gives will stick to what is in his report, so anyone hoping for a shocking revelation today will likely be disappointed, but that doesn't mean it won't be a turning point:
WASHINGTON — After all the swearing at, finally comes the swearing in. When Robert S. Mueller III takes the oath on Wednesday morning in the wood-paneled Room 2141 of the Rayburn House Office Building, he will answer questions for the first time since opening his special counsel investigation into President Trump and Russia more than two years ago.

But for all the anticipation, for all the fighting that it took to get to this day, many in Washington assume it will be more fizzle than sizzle. Mr. Mueller, the famously stoic prosecutor and reluctant witness, has vowed to adhere strictly to the words of his 448-page report and no more, making it unlikely that he will serve as the dramatic accuser Mr. Trump's critics yearn to see.

"I don't have high expectations for any additional substantive appreciation of Mr. Mueller's investigation," said former Senator Tom Daschle of South Dakota, who was the Democratic leader during the Senate impeachment trial of President Bill Clinton in 1999. "I think he's going to stick to the script, and the Justice Department has told him to stick to the script, so I think it will be difficult for him to provide any more information."

That is not to say it will be free of fireworks. Democrats will use Mr. Mueller to argue that Mr. Trump benefited from Russia's help in the 2016 election even if investigators did not establish a criminal conspiracy and that his efforts to impede the investigation amounted to obstruction of justice even if Justice Department rules bar indictment of a sitting president. Republicans will grill the former special counsel to press their case that the entire investigation represented an illegitimate, partisan coup attempt even though Mr. Mueller himself is a lifelong Republican.

The resulting food fight could prove to be riveting television as cable and broadcast networks carry the proceedings live with back-to-back hearings before the House Judiciary and Intelligence Committees. And Mr. Mueller may be compelling simply by virtue of his just-the-facts credibility after two years of near silence. The real question, however, is whether it changes anyone's mind in a highly polarized country that has already digested Mr. Mueller's findings and dug in on its conflicting views of Mr. Trump and his guilt or innocence.

"I pay close attention, I am interested and I'll watch him tomorrow morning, but I don't have great expectations of some dramatic change or shift," said Robert Dallek, the presidential historian who has written books on Richard M. Nixon, among others. "He's not going to say, 'This president is guilty as sin, you should impeach him.' That's not his style and it's not his politics either."

Kenneth M. Duberstein, who took over as President Ronald Reagan's chief of staff after the Iran-contra scandal, said the hearing had become a sideshow. "I think the American people have moved on," he said. "This is more for TV ratings. I would be shocked if Mueller would say something important that isn't already out there. I don't know a lot of people who are planning on listening in this town."

Washington has seen plenty of dramatic hearings over the years, including John Dean testifying against his own president during the Watergate scandal that brought down Nixon and Oliver L. North in his Marine uniform explaining his role in Iran-contra and making himself into a hero of the right. For the first of his two hearings on Wednesday, Mr. Mueller will sit in the same chamber where Ken Starr presented his evidence against Mr. Clinton.

By the time Mr. Mueller takes his seat, however, he will be speaking a full four months and two days after delivering his report to the Justice Department — or after 2,193 presidential tweets as of Tuesday night, to use another measure. By now, whether they have actually read it or not, many Americans and their representatives in Congress have already settled on what they think Mr. Mueller's findings mean.

The delay in his testimony and the ability of Attorney General William P. Barr to frame the results of his investigation on terms most favorable to Mr. Trump, who appointed him, have cemented a political reality long before Mr. Mueller explained his conclusions in any depth. The only time he has spoken about the investigation in public before now was a nine-minute statement in May when he took no questions.

That by itself makes his appearance important. Ken Gormley, the president of Duquesne University and author of books on Archibald Cox, the Watergate prosecutor, and the battle between Mr. Clinton and Mr. Starr, said no special counsel has been in this position. Mr. Cox resisted testifying to Congress because he was still contemplating criminal charges while Mr. Starr operated under a different law that required him to report what he considered impeachable offenses to Congress.

Mr. Mueller, who acted as a Justice Department subordinate, had no explicit authority to recommend impeachment, a function of Congress. And so many will scrutinize his words carefully to see if they add fuel to the drive by some Democrats to impeach Mr. Trump, a drive that gained the support of the N.A.A.C.P. on Tuesday.

"To me, it's as dramatic as John Dean testifying," Mr. Gormley said of Mr. Mueller's appearance. "It really is unprecedented. We've never had this kind of situation."

For their part, Republicans on Tuesday took on their best nothing-to-see-here demeanor, dutifully repeating the party's Americans-have-moved-on talking points.

(…)

While playing down expectations, Democrats were still hoping for a splash. Judiciary Committee Democrats conducted a mock hearing on Tuesday, with Norman L. Eisen, one of their lawyers, playing Mr. Mueller and another aide playing Representative Jim Jordan, Republican of Ohio. Party leaders separately coached their members on how to talk about Mr. Mueller's testimony to make sure they can capitalize on any momentum he provides.

Aides to Speaker Nancy Pelosi circulated a six-page briefing packet, titled, "Exposing the Truth," charging the Trump administration with "unparalleled abuses of power and corruption while hiding the truth from the American public." It urged Democrats to talk not just about Mr. Mueller's findings but also legislative actions the Democrat-controlled House has taken to harden the 2020 elections against foreign interference.

But it also smacked of a field test of something more ambitious, a 2020 campaign message meant to sow doubts about Mr. Trump's loyalties and actions. And if Washington veterans were jaded about the hearings, Democrats were gambling that it would take only one or two viral video clips to engage the public.
As I've said before, Democrats and those of us who oppose the President should probably temper their expectations that today's hearings will provide them with the same sort of "smoking gun" that John Dean's testimony did during the Watergate hearing. Mueller has made it clear that if called to testify he would not be straying far from what is already in his report, and his long history of previous Congressional testimony shows us that we ought to take him at his word. Instead, his answers to questions will likely be short, very lawyer-like, and unlikely to deviate from the four corners of the report itself. Indeed, it's likely that much of Mueller's testimony will consist of reciting passages from the report and that he will resist efforts by Members of Congress to draw conclusions not specifically mentioned in the report.
All that being said, though, there could be significant value for Democrats in just having Mueller put a human face on the 484-page report that, quite honestly, most Americans have not read and are unlikely to read. For example, there are significant amounts of the report that directly contradict what the President and Attorney General have said about the report and the investigation, and Democrats will likely focus on those contradictions. For example, the President has claimed that the report found there was no collusion between his campaign and Russian officials. This is not true. What the report says, of course, is that the investigation could not find direct evidence of such collusion but that there were several instances where it clearly appeared as if actions taken by Russia and Wikileaks were being coordinated with actions by the campaign. While this could have been purely coincidental, that seems unlikely under these circumstances. In that respect, it is important to note that the report stopped short of directly implicating the President in collusion but did not conclude that no collusion or criminal conspiracy did not take place.
Similarly, the President has claimed that the investigation found that there was no obstruction of justice. This is similarly untrue. The second volume of the report, which covered the obstruction of justice side of the investigation did not directly clear the President or any other Administration official of obstructing justice. Indeed, as Mueller said in his May press appearance, " "If we had confidence after a thorough investigation of the facts that the president clearly did not commit obstruction of justice, we would so state," Mr. Mueller and his investigators wrote. "Based on the facts and the applicable legal standards, however, we are unable to reach that judgment." That, of course, leads to the logical conclusion that if Trump were not currently President, he most likely would have been indicted by the Special Counsel. Whether Mueller will come right out and say this, though, remains to be seen, but if he did it would be quite the political bombshell.
Republicans, meanwhile, should be concerned about being seen as attacking Mueller and his investigation by pursuing the bizarre conspiracy theories about the investigation that have been floating around Fox News Channel and conservative media. While this may play well with the conservative base and would get plenty of positive news coverage from the propaganda network that includes Fox and much of the rest of conservative media, the odds are quite high that they'll just come across looking like fools. Such attacks on the integrity of the investigation also create the risk of pushing Mueller too far and leading him to push back. In that respect, as I said earlier this week, Republicans would do well to remember what happened when Hillary Clinton sat down before the Select Committee investigating the attack on the diplomatic outpost in Benghazi. By the time that was over, the Republicans on the Committee had clearly been beaten and Clinton was able to put the Benghazi issue behind her for the remainder of the election cycle. Clinton had basically torn the entire GOP case to shreds and, indeed, after that day there was barely a peep out of the Republican House or any of the candidates for President, including Trump, about an investigation that had basically been utterly discredited. Republican efforts to discredit Mueller and his investigation are likely to backfire and leave the GOP with egg on its face.
In addition to focusing attention on a potential 2020 campaign message for Democrats, the outcome of the hearings could also have an impact on the internal debate within the House Democratic Caucus about whether or not to pursue impeachment charges against the President:
No one will be watching Robert Mueller's testimony Wednesday closer than Speaker Nancy Pelosi.

The former special counsel's appearance is viewed by both supporters and opponents of President Donald Trump's impeachment as a tipping point in the debate that's roiled Democrats — and which Pelosi has spent months working to stifle.

For Democratic leaders, a mostly unspoken but widely understood goal since taking back the House has been to shepherd the caucus into the August recess without launching impeachment proceedings. They now have to hang on just three more days.

Backers of the push to oust Trump don't necessarily disagree. They see Mueller's appearance as their best shot to deliver a jolt of momentum to the effort — or watch the steadily growing support for impeachment sputter out over the six-week break.

When asked if Mueller's testimony was a crossroads in the impeachment debate, House Majority Leader Steny Hoyer (D-Md.) told POLITICO: "It could be."

"It's like John Dean's testimony," he said of the White House counsel under President Richard Nixon who blew the Watergate investigation wide open. "It came up that there was a recording — but nobody knew that was going to happen before the hearing."

Rep. Dan Kildee (D-Mich.), who has recently come out in favor of starting the process to impeach, said Mueller's testimony is the "turning point that we know we have right in front of us."

"The fact that it'll be Mueller himself, in his own words, contextualized by the questions that are being asked, it could move some members that had been leaning toward impeachment."

Mueller's reluctant testimony — forced via a subpoena after months of negotiations with senior lawmakers on the House Judiciary and Intelligence panels — is the most highly anticipated event in Democrats' sprawling campaign to investigate every aspectof Trump's administration, financials and personal life.

Publicly, Pelosi this week said little about the hearing.At one point on Tuesday, she threw her hands up when asked what her message to the caucus was ahead of Mueller's appearance. She later told reporters she was looking forward to "the truth" from Mueller's testimony.

"I have a busy schedule because we have a legislative day job here, but I'm going to watch as much as I can in my office," Pelosi said.Pelosi didn't raise the Mueller hearings at private leadership meetings Tuesday night, according to multiple sources.

Still, in private, Pelosi has been preaching caution in the run-up to Muller's appearance, recently urging members in a closed-door meeting neither to "hype" or "underplay" expectations, according to multiple sources. Let Mueller himself do the job of making the case against Trump to the American public, Pelosi said.

"It is valuable as he presents … It is devastating, it is pointing out how the president has obstructed justice really so many times," Pelosi told Democrats, according to a source in the room.

"This coming election, it is really an election that the fate of this country is riding on. This presidency is an existential threat to our democracy and our country as we know it," she added.

The pro-impeachment wing has long believed Mueller's testimony could be a trigger for dozens more of their colleagues to come out in support, who they say have been holding out for the special counsel to appear on Capitol Hill. If they can win over roughly 28 members, impeachment backers will make up a majority of the 235-member Democratic caucus — which some members see as a key threshold for leadership.

"I think virtually every Democrat wants to be in favor of impeachment, and I think the hearings should help a lot of members get there," said Rep. John Yarmuth (D-Ky.), a vocal supporter of ousting the president.

"I think they all know the president has committed impeachable offenses, and they want to be able to take a position that holds him accountable," Yarmuth said.

Impeachment backers have been trying to keep the appearance of momentum, with a trickle of Democrats coming out in support every few days in June. And the effort received an even bigger boost last week when 94 Democrats joined Rep. Al Green (D-Texas) in supporting his unsuccessful motion to impeach Trump.

But Pelosi and other senior members of the caucus may never be won over. They still see impeachment as bad politics and a doomed endeavor they fear could cost them control of the House, especially since the GOP-controlled Senate would never impeach Trump. And public polling on the issue continues to back them up.

Even if a majority of the Democratic caucus decided to endorse the idea after Wednesday's hearing, it's unlikely to persuade Pelosi, who has said she's unwilling to move ahead without broad bipartisan support.

"I expect a few more members to jump on the impeachment inquiry bandwagon. It's not going to make any difference though," said Rep. Jim Himes (D-Conn.), who recently came out in favor of launching an inquiry.

"This is a historical, legacy issue for [Pelosi]. A bunch of members going one way or another isn't going to make a lot of differences."

"The speaker is thinking about the country and about history. She's not counting votes on this. Not yet," Himes said.

Senior Democrats are gambling that after the August break, when the spotlight shifts more toward the presidential contest, many of their members will be less interested in forcibly removing Trump and instead will focus on beating him at the ballot box.
Absent a bombshell coming out of Mueller's testimony, which seems unlikely given what is in the report and Mueller's own disposition has revealed in his previous 88 appearances before Congressional Committees as both a Justice Department official and F.B.I. Director. This means that advocates for impeachment such as Judiciary Committee Chairman Jerrold Nadler are not going to get much help today or that the feelings of the House Democratic Caucus are going to change significantly from today to tomorrow on the issue. An additional impediment facing advocates for impeachment is the fact that the hearings are being held just days before the House departs on a six-week summer recess during which they are likely to hear from constituents what the polls are reflecting, namely that most Americans are not focused on impeachment and instead want to see Congress focused on issues such as health care, the economy, and other issues. If that's what members find in their time away from Congress, then the momentum for impeachment is likely to slow down significantly.
The hearings begin at an atypically early hour for Washington D.C., with the House Judiciary Committee scheduled to gavel in beginning at 8;30 a.m. EDT for three hours of hearings and the Intelligence Committee set to begin its two hours of hearings at 11:30 a.m. These times may shift somewhat given the nature of such hearings, but if everything goes according to schedule then the entire process should be over with by early afternoon on the East Coast and late morning on the West Coast. The hearings will be covered widely, of course, by all three cable news networks, by the broadcast networks, and by C-Span. Additionally, there will be a variety of live Internet streamings of the hearings for those who won't be near a television. I've also posted the YouTube embed for the hearings so you should be able to watch the hearings while they are going on below, and then watch the entire proceedings after they have concluded.
I will keep this post at the top of the blog until the hearings are over this afternoon. In the meantime, there will be other posts on other topics this morning for those whose attention is focused elsewhere. We'll be back with post-hearing posts about all of this later today or tomorrow, of course. In the meantime, consider this post an additional open forum to discuss the hearing itself.