Eduardo Saverin Denies Tax Dodger Charge
Facebook co-founder Eduardo Saverin denies that his motivation for renouncing his US citizenship was tax avoidance.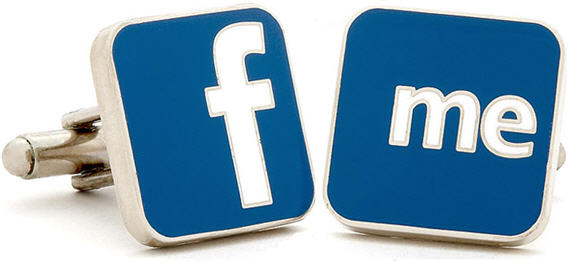 Facebook co-founder Eduardo Saverin denies that his motivation for renouncing his US citizenship was tax avoidance.
Mashable ("Facebook Co-Founder: No, I Didn't Leave U.S. to Dodge Taxes"):
Facebook co-founder Eduardo Saverin denied Thursday that he renounced his U.S. citizenship and moved to Singapore to avoid paying capital gains taxes on his approximately $3 billion stake in Facebook.

Saverin said in a statement following a press conference held earlier by two senators who accused him of "tax dodging" that his relocation decision was "based solely on my interest in working and living in Singapore, where I have been since 2009," according to Reuters.

The move has drawn ire from Senators Chuck Schumer (D-N.Y.) and Bob Casey (D-Penn.), who accuse Saverin of taking advantage of the United State's relative economic strength and stability, only to leave without contributing his fair share back to the country where he built his fortune.

"Mr. Saverin has decided to 'defriend' the United States of America just to avoid paying his taxes," said Sen. Schumer in a statement. "We aren't going to let him get away with it so easily.It's infuriating to see someone sell out the country that welcomed him and kept him safe, educated him and helped him become a billionaire. This is a great American success story gone horribly wrong."

The senators introduced a bill under which any expatriate with either a net worth of $2 million, or an average income tax liability of at least $148,000, will be automatically presumed to be leaving the country for tax purposes — enabling the IRS to impose a tax on any investment gains that person makes in the future.

Saverin, who was born in Brazil, denied any wrongdoing. He said he owes and is willing to pay "hundreds of millions of dollars in taxes to the United States government." "I have paid and will continue to pay any taxes due on everything I earned while a U.S. citizen," he said. "It is unfortunate that my personal choice has led to a public debate, based not on the facts, but entirely on speculation and misinformation."

Saverin filed to give up his U.S. citizenship in January of 2011, but the news didn't surface until late last month when the federal government released the information in a routine report.
Saverin's claim is actually quite plausible. He was born in Brazil to Brazilian parents, who moved him to the United States when he was 11. According to his Wikipedia entry, "By 1993, Saverin's father had become wealthy, and in 1993 it was discovered that his son Eduardo´s name had been placed on a list of kidnapping victims by gangs specializing in kidnapping for ransom. As a result, the family moved to Miami to find a safer place to live."
I suppose he owes the United States a little something for that, even if the decision to seek safety here was completely outside his control. Still, he was educated in private schools (Gulliver Preparatory School in Miami and Harvard), had a rather sheltered existence, and quite likely has no natural loyalty to the United States or any other country.  And he's paid and will pay a whole hell of a lot more taxes into the Treasury than most of us.