Electoral Integrity Concerns, Real and Imagined
What is more concerning, speculation and war games, or the words of POTUS?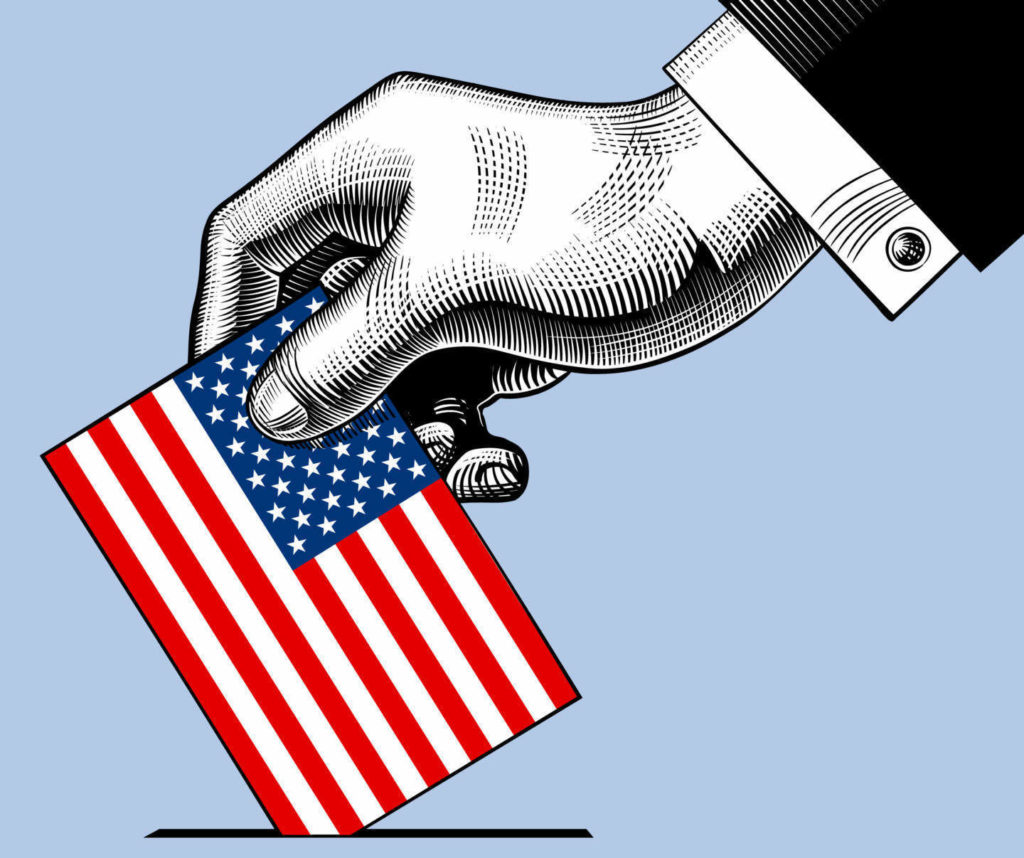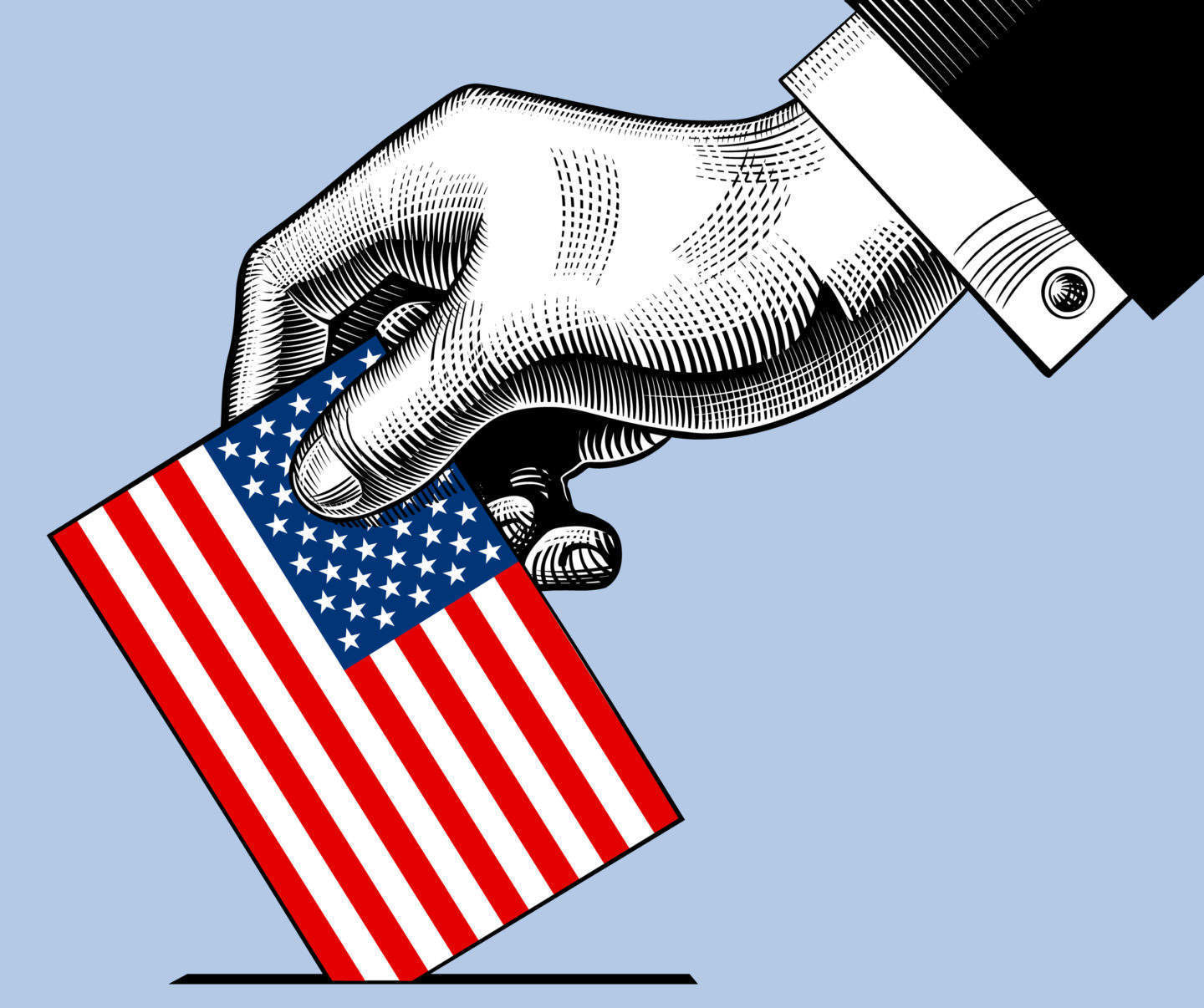 Let me start with a direct statement: of the various injuries that Donald J. Trump has inflected on our democracy, one of the most fundamental has been an ongoing attempt to undercut basic faith in our elections.
It all started back during the 2016 campaign at Trump rallies and most famously manifested during the third debate between the current occupant of the White House and his challenger, Hillary Clinton:
Mr. Trump insisted, without offering evidence, that the general election has been rigged against him, and he twice refused to say that he would accept its result.

"I will look at it at the time," Mr. Trump said. "I will keep you in suspense."
This continues to be his position, for example via Forbes last month: Will Trump Accept Election Result? He'll Decide 'In The Aftermath,' McEnany Says.
"The President has always said he'll see what happens and make a determination in the aftermath," McEnany said at a press briefing when asked if Trump will accept the election result.

Trump has frequently refused to commit to accepting the election results, telling Fox News host Chris Wallace in July, "I have to see," and that "I'm not going to just say yes."
And, let's not forget, that even having won the electoral vote, and hence, the White House, he still cast aspersions on the process: Trump Claims, With No Evidence, That 'Millions of People' Voted Illegally.
On top of all of that, Trump has repeatedly attempted to undercut the integrity of vote-by-mail. For example, via the NYT: Trump's False Attacks on Voting by Mail Stir Broad Concern.
On Tuesday [in late June], Mr. Trump declared, without offering any evidence, that the 2020 election "will be, in my opinion, the most corrupt election in the history of our country, and we cannot let this happen."

Mail-in ballots, he said, referring to conspiracy theories, could be stolen from carriers, counterfeited or forged by either forces inside the United States or by "foreign powers who don't want to see Trump win."

"There is tremendous evidence of fraud whenever you have mail-in ballots," Mr. Trump claimed during an appearance in Arizona, a statement that has no basis in the experience of the states that give voters the option of voting by mail.

Mr. Trump has made five dozen false claims about mail balloting since April, as officials in various states began contemplating the need for expanded use of the option amid the pandemic.
(Emphasis mine).
And, of course, there was this whole mess from last week: Trump tries to clarify suggestion that voters cast ballots twice, which if done intentionally is illegal.
I could spend quite a bit more time detailing this issue, but situation is clear: candidate Trump, President-elect Trump, and President Trump have all clearly and relentlessly sought to undercut confidence in the US electoral system. Just like any news he doesn't like is "fake" so, too, any electoral process or result that is not in his favor is "rigged" or "corupt."
There is no need for it to be rigged or corrupted, rather it just has to be an outcome he doesn't like, and broader public confidence in a system that is fueled by confidence be damned.
It is not about integrity and evidence; it is, like everything else in TrumpWorld, all about Trump.
Ask not what Trump can do for you, ask what you can do for Trump.
This is not news to anyone paying attention. However, it has seemed to have escaped the notice of some right-wing writers who find themselves quite concerned about the threat Democrats pose election integrity in November.
For example, Michael Anton's piece at The American Mind: The Coming Coup? and David Harsanyi's piece at The National Review: The Democrats' Dangerous Delegitimization of the Election.
They both are highly upset, it seems, by a piece in WaPo which asked What's the worst that could happen? From the that piece:
We wanted to know: What's the worst thing that could happen to our country during the presidential election? President Trump has broken countless norms and ignored countless laws during his time in office, and while my colleagues and I at the Transition Integrity Project didn't want to lie awake at night contemplating the ways the American experiment could fail, we realized that identifying the most serious risks to our democracy might be the best way to avert a November disaster. So we built a series of war games, sought out some of the most accomplished Republicans, Democrats, civil servants, media experts, pollsters and strategists around, and asked them to imagine what they'd do in a range of election and transition scenarios.
The piece details some pretty dramatic outcomes for anything other than a clear Biden win. But as anyone who has ever participated in such war gaming knows that that is not uncommon (indeed, you don't typically war game out non-dramatic potentialities. For example, you don't even think to war game out an election expected to run smoothly wherein all participants respect the process).
The basic conclusion:
This kind of exercise doesn't predict the future. In fact, war-gaming seeks to forecast all the things that could go wrong — precisely to prevent them from happening in real life. And if the Transition Integrity Project's exercises highlighted various bleak possibilities, they also suggested some ways we might, as a nation, avoid democratic collapse.
Ultimately, it is a warning about how things could go and a call to be prepared. And, I will admit, that perhaps it is a bit on the dramatic side.
Let me stress that the reason why such scenarios are under discussion is because the President of the United States has publicly, and repeatedly, cast doubt about his own respect for the system. Trump himself has raised the specter of not conceding the election while at the same time actively sowing massive doubt about the process. All of this from a man whose entire life history demonstrates a willingness to litigate everything and who is so egocentric that he would have not any compunctions against plunging the country into chaos for his own benefit.
So, gee, I wonder why people might be a tad concerned about Trump's behavior post-election?
After all, he can't even bring himself to say: "once the results are in, and if I have lost, of course I will concede." Instead, it is "I have to see" in the context of rantings about corruption and rigging.
The man has repeatedly shown a willingness to state that reality isn't what it is (he started his presidency lying about the crowd size at his inauguration, for crying out loud).
Only someone in denial (or a witting accomplish) would not be concerned.
Anton sees all of this a plan for coup:
Over the summer a story was deliberately leaked to the press of a meeting at which 100 Democratic grandees, anti-Trump former Republicans, and other ruling class apparatchiks got together (on George Soros's dime) to "game out" various outcomes of the 2020 election. One such outcome was a clear Trump win. In that eventuality, former Bill Clinton White House Chief of Staff John Podesta, playing Biden, refused to concede, pressured states that Trump won to send Democrats to the formal Electoral College vote, and trusted that the military would take care of the rest.
First, "on George Soros's dime" I suppose is enough not to take Anton seriouslty.
Second, "A story deliberately leaked to the press" is a weird way to describe a rather deliberate write-up in the newspaper by an organizer and participant of the event.
Third, deliberately misinterpreting war games as some kind of coup plan is intellectually dishonest.
Fourth, where's the condemnation of Trump, whose words are the reason we are even having this discussion?
Anton tried to round out his concern with other data point, such as
Hillary Clinton declared publicly that Joe Biden should not concede the election "under any circumstances." The old English major in me interprets the word "any" to mean "no," "none," "nada," "niente," "zero," "zilch" "bupkis"…you get the idea.
But, it is quite clear she was talking about conceding too early. (Also: can we please stop this myth thatn conceding has legal authority?).
He goes on to outline a coup plan, making him a clear ally of Trump.
He concludes:
The events of the last few months may be interpreted as an attempted color revolution that failed to gain enough steam, or as a trial run for the fall. Is the Trump Administration prepared?

[…]

Once the ruling class gives word that the narrative is "Trump lost," all the president's social media accounts will be suspended. The T.V. channels, with the likely exception of Fox News, will refuse to cover anything he says. Count on it. He's going to need a way to talk to the American people and he has to find the means, now.

For the rest of us, the most important thing we can do is raise awareness. If there is a conspiracy to remove President Trump from office even if he wins, they're telling you about it precisely to get you ready for it, so that when it happens you won't think it was a conspiracy; you'll blame the president.

Don't be fooled.
So, on the one hand, we have Trump's own words and behaviors (see above) and on the other, we have a war game simulation (funded by George Soros!) and a bunch of speculation.
Don't be fooled, indeed.
Harsanyi's piece is not much better, but it at least sticks to ranting about the simulation.
It is an amazing, and depressing, bit of partisan reasoning to take the reams of evidence of Trump creating this problem, and then get mad at a simulation. In truth, when I first saw Harsanyi's piece a couple of days ago it made me so angry I couldn't muster any response other than profanity. And my anger was not because he criticized the Transition Integrity Project's simulation, but because focusing on that activity like it was a threat to American democracy while ignoring the real damage Trump has been doing to trust in our system for over four years now is truly infuriating.
My main concern, by the way, is not that Trump will not leave office if he clearly loses. My main concern is the damage he could do if the race is close or contested in some way so that he plunges us into a legal fight and a constitutional crisis over the results.
This is not, unfortunately, an unlikely scenario, even though I think it is more probable that we see a clear Biden win.
Here's an idea: how about we demand that our presidents don't purposefully undermine public confidence in elections?
Here's another: why don't we invest more in our elections infrastructure and integrity?
And one final suggestion: how about committing to make it as easy as possible for citizens to exercise their right to vote?
These should be bipartisan positions. The fact that they are not is a major problem for the United States.
I have written a lot here, but fear that I have not said enough. Let me just state that my moat fundamental goal here is that we maintain, indeed, strengthen, our electoral process. This, to me, should be a goal regardless of partisan preferences. And it is truly chilling and angering for me to see people with large megaphones ignoring the obvious malefactor here. And, worse, playing a projection game onto their partisan adversaries.
The reality is that the rhetoric from the Democrats and their allies, by and large, has been: allow people to vote easily, and with integrity and then we can count the votes and see who wins. It has not been an attempt to sow confusion and doubt about the process.
The bottom line is this: Republicans and their allies know they can win the presidency without winning the most votes. Indeed, at the moment, that is their best shot. Further, they know that such a pathway to victory might require legal battles in close states.
Meanwhile, Democrats know that they have majority support in the country but fear either the Electoral College delivering the presidency to the popular vote losers yet again (if it happens, it will be the third time in six cycles). Or, worse, Trump capitalizing on Covid-19-created election day chaos to suppress votes via the courts in key states.
They fear the latter, because of Trump's own words and actions.
They fear the former scenario because of 2000 and 2016 as well as the knowledge that the Republicans have only won the popular vote once in the last thirty years (2004) and yet have repeatedly won the presidency.
I have noted over and over that when an electoral system does a poor job of representing voter preference, crisis is a potential outcome. Trump's words and actions are exacerbating the anxieties that the system itself is creating.
Hence, the problem at the moment is Trump's words and behavior, not other people's worries about them.