Ennui and the Mueller Report
The findings are a dispiriting Rorschach test.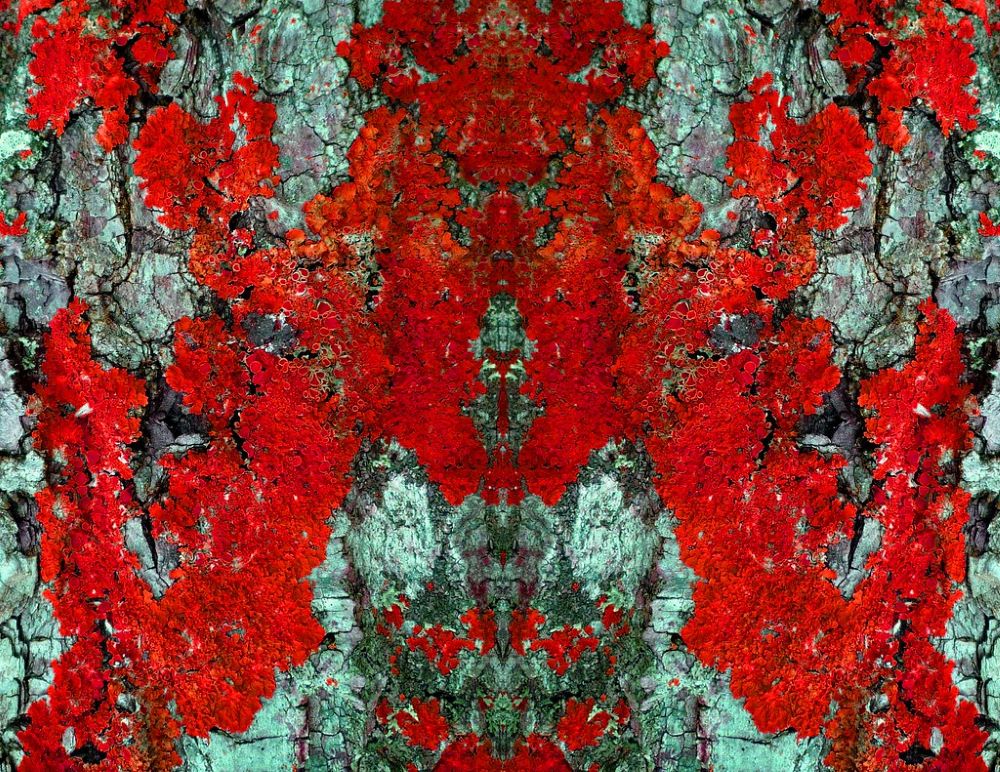 Shortly after yesterday's release of the redacted version of the Mueller report, journalist Julia Ioffe tweeted,
This should hardly be surprising. Given the team sports mentality that has increasingly come to characterize American politics, the bifurcated news environment that stokes it, and the particularly polarizing nature of Donald J. Trump, it was incredibly unlikely that a 448-page report full of legal nuance was going to change a lot of minds.
Of course George Conway was going to come away thinking "Trump is a cancer on the presidency. Congress should remove him." He already thought that. That it ain't gonna happen is immaterial.
Similarly, no one should be shocked that Glenn Greenwald thinks "Robert Mueller Did Not Merely Reject the Trump-Russia Conspiracy Theories. He Obliterated Them." Sure, it's untrue. But there's ammunition for that viewpoint if you're looking for it.
For those simply trying to understand what's happening in the world around them, the report seems to have mostly evoked ennui.
NYT reporters Peter Baker and Maggie Haberman see "A Portrait of the White House and Its Culture of Dishonesty."
Although the resulting two-year investigation ended without charges against Mr. Trump, Mr. Mueller's report painted a damning portrait of a White House dominated by a president desperate to thwart the inquiry only to be restrained by aides equally desperate to thwart his orders.

The White House that emerges from more than 400 pages of Mr. Mueller's report is a hotbed of conflict infused by a culture of dishonesty — defined by a president who lies to the public and his own staff, then tries to get his aides to lie for him. Mr. Trump repeatedly threatened to fire lieutenants who did not carry out his wishes while they repeatedly threatened to resign rather than cross lines of propriety or law.


At one juncture after another, Mr. Trump made his troubles worse, giving in to anger and grievance and lashing out in ways that turned advisers into witnesses against him. He was saved from an accusation of obstruction of justice, the report makes clear, in part because aides saw danger and stopped him from following his own instincts. Based on contemporaneous notes, emails, texts and F.B.I. interviews, the report draws out scene after scene of a White House on the edge.
At the New Yorker, Susan Glasser offers that "The Mueller Report Won't End Trump's Presidency, But It Sure Makes Him Look Bad."
The appointment of Mueller did not lead to the end of Trump's Presidency. Not yet, and probably not ever. The release of the special counsel's report, on Thursday, showed that Mueller did not turn up conclusive evidence of a conspiracy between the Trump campaign and the Russians who interfered in the 2016 election to boost Trump's candidacy. But the report's belated publication, almost four weeks to the day after Mueller submitted it to Attorney General William Barr, is hardly the "complete and total exoneration" that Trump initially claimed it was and that Barr misleadingly and incompletely portrayed to the country. We knew that wasn't the case the minute Trump said it.


What we didn't know until Thursday, when we finally saw the four-hundred-and-forty-eight-page document, is how much evidence Mueller had amassed about the President, panicked and in crisis mode, trying to shut down and block the investigation. The report documents ten different incidents that raise questions about the President's behavior. Was it obstruction of justice? The Mueller report concluded (albeit in legalistic and unclear language) that that is a matter for Congress to decide. And Congress, as a matter of political calculation and senatorial math, remains unlikely to pursue the question to its bitter end.
At WaPo, Philip Rucker and Robert Costa see "Paranoia, lies and fear: Trump's presidency laid bare by Mueller report."
The moment President Trump learned two years ago that a special counsel had been appointed to investigate Russian election interference, he declared in the Oval Office, "This is the end of my presidency."
Trump nearly made that a self-fulfilling prophecy as he then plotted for months to thwart the probe, spawning a culture of corruption and deception inside the White House.


Trump's advisers rarely challenged him and often willingly did his bidding, according to the special counsel's report released Thursday. But in some cases, they refused when Trump pushed them to the brink of committing outright crimes.


[…]

The vivid portrait that emerges from Mueller's 448-page report is of a presidency plagued by paranoia, insecurity and scheming — and of an inner circle gripped by fear of Trump's spasms. Again and again, Trump frantically pressured his aides to lie to the public, deny true news stories and fabricate a false record.

"If we had confidence after a thorough investigation of the facts that the president clearly did not commit obstruction of justice, we would so state," the report says. "Based on the facts and the applicable legal standards, we are unable to reach that judgment."
Perhaps the most wistful is David Brooks, "It's Not the Collusion, It's the Corruption: What the Mueller report says about our world." The column is rambling, stumbling around an argument without quite landing on one. It therefore defies excerpting but this piece gives you the gist:
We are being threatened in a very distinct way. The infrastructure of the society is under threat — the procedures that shape government, the credibility of information, the privacy rules that make deliberation possible. And though the Chinese government does not play a big role here, it represents a similar sort of threat — to our intellectual infrastructure, the intellectual property rights that organize innovation.
It is as if somebody is inserting acids into a body that eats away at the ligaments and the tendons.

These forces are motivated by self-interest, but their common feature is an operational nihilism. They are trying to sow disorder at the foundation of society. The goal is not really to convert anybody to a cause; it is to create cynicism and disruption that will open up the space to grab what you want to grab. They rig the system and then tell everybody, "The system is rigged!" And therefore, all values are suspended. Everything is permitted.
So it seems.
For critics of the President, myself included, the report is woefully unsatisfying. It catalogs a variety of misdeeds and attempts at collusion and obstruction, none of which quite amount to enough for a prudent man like Robert Mueller to recommend the indictment of the President of the United States.
Sure, Congress could impeach him, anyway, as it's ultimately a political act. But Speaker of the House Nancy Pelosi, rightly in my view, decided that pursuing Trump via that process simply isn't worth it—especially given that it's inconceivable that three-quarters of a majority-Republican Senate would vote to remove him from office. Trump would wind up vindicated and no other business would get done.
At the same time, only the most blinkered Trump supporters can see the result as a vindication. Falling just short of committing indictable crimes—and mostly because even hand-picked cronies wouldn't carry out their orders to do so—is hardly the gold standard for Presidential conduct.
Even the most charitable reading of Mueller's findings leaves a portrait of a man supremely unsuited for the highest office in the land. But he'll continue to occupy it, with all the powers attached to it, for at least another 21 months.