Evaluating Donald Trump's Short List For Running Mates
The Trump campaign is out with its own 'short list' of potential running mates.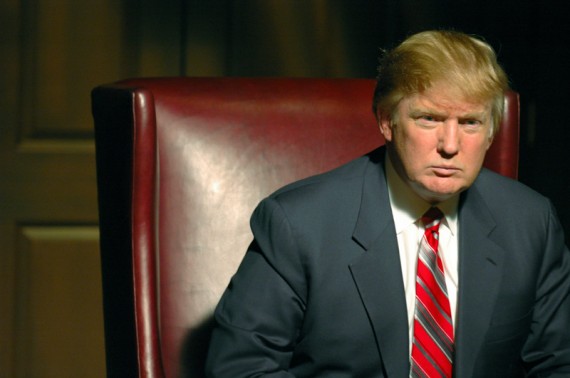 Just as the Clinton campaign has done, the Trump campaign has leaked what purports to be a 'short list' of potential Vice-Presidential running mates, and the first thing that jumps out is the extent to which the list has already been winnowed by potential candidates making it clear that they don't wish to be considered as a running mate by Donald Trump:
Donald Trump's performance the past month — the countless controversies and continual taunts of the GOP establishment — is dramatically narrowing his options for vice president.

With the Republican convention a month away and Trump approaching a critical decision on his No. 2, each week crosses more names off the list. Trump has bashed star Republican Gov. Susana Martinez of New Mexico and ignored the advice of senators like Bob Corker of Tennessee, who might have brought valuable foreign policy and congressional experience to the ticket. Florida Sen. Marco Rubio has ruled out the post (even as he reconsiders running for reelection), while South Carolina Gov. Nikki Haley and Iowa Sen. Joni Ernst — both well-regarded GOP figures who might improve Trump's dismal standing among women and minorities — have all but done the same.

And Gov. John Kasich, who might have helped Trump in must-win Ohio and heal wounds with the party establishment, can't even bring himself to support the presumptive nominee.

"It's not going to make it easier" to select a running mate, Sen. John Thune of South Dakota said of Trump's recent behavior. The Senate's No. 3 Republican, Thune himself has been mentioned as a potential running mate. "There are probably some good options for him. The question is: Are there people for whom he is a good option?"

John Weaver, who served as the campaign strategist for Kasich's presidential bid, was more blunt: "I can't imagine a truly credible person agreeing to be his running mate, because it would be the end of his or her political career."

Ironically, the presumptive nominee's own toxicity is making the job of finding a vice presidential nominee that much easier, because the short list is so short. Multiple high-level Republican sources said it is topped by New Jersey Gov. Chris Christie and former House Speaker Newt Gingrich, with Alabama Sen. Jeff Sessions a distant third and Oklahoma Gov. Mary Fallin also in the mix.

Christie and Gingrich are both skilled communicators who could perform credibly on the convention stage and in a head-to-head debate with their Democratic counterpart in the fall. Both also bring the political experience Trump lacks. But there's another, simpler reason why these two white men, both more representative of the Republican Party's past than its future, have emerged as finalists: They actually want the job.

Trump's campaign declined to comment. But during the primary campaign, he said that he wants a vice president who knows the Capitol and can help him pass an agenda.

"I want to have somebody who can deal with Congress, who gets along with Congress, who is a Washington person," he said at a town hall in April.

But if he changes his mind and looks beyond the Beltway, Christie and Fallin are believed to be high on his list.

Fallin was among a handful of supportive red-state governors to meet with Trump in New York this week. She's expressed a willingness to join the ticket and could help the presumptive nominee with women, three-quarters of whom disapprove of him, according to an ABC News poll.

Trump has also courted a number of Southern governors, including Nathan Deal of Georgia, Asa Hutchinson of Arkansas, Bill Haslam of Tennessee and Phil Bryant of Mississippi. Should any of them be added to the ticket, though, they would do little to broaden Trump's appeal beyond his base. None has been tested on the national stage.

More centrist GOP governors, like Michigan's Rick Snyder, whose state the campaign views as a critical piece of its electoral math puzzle, and Maryland's Larry Hogan have refused to even endorse Trump.

Sessions, the first senator to endorse Trump and one of his strongest defenders, said he's ready if the phone rings.

"I'd consider it, certainly. I don't know if I could help him. He needs someone that would be an asset to the ticket who could be a great president," Sessions said. "There are a lot of people better than I out there."

That may be true on paper, but the options are dwindling.
Keeping in mind the possibility that other names may be added to the list before next month's convention and that, Trump being Trump, the idea of expecting the unexpected is always the watch word, it's worth taking a look at these four names and what each of them might bring to the ticket. Before we do that, though, we need to layout what it is that Trump may need in a running mate and what weaknesses a potential nominee should fill to make the ticket as strong as possible heading into the fall. Right off the bat, the fact that Trump has no real political experience and little experience dealing with Capitol Hill or the Federal bureaucracy suggests that he would benefit strongly from picking someone who has experience dealing with both and has at least some relationship with people on Capitol Hill that would allow them to serve as both an adviser about how to get an agenda through Congress and a liaison to Congress itself. Similarly, Trump lacks experience in the foreign policy arena and in dealing with the military and could benefit from a Vice-President with experience in this area that could add 'gravitas' to the ticket that would potentially alleviate the concerns of the foreign policy community, although that is largely something that could be accomplished in the selection of a Secretary of State, Secretary of Defense, and the National Security Adviser and their staff. Finally, and perhaps most importantly for Trump given the recent problems in the Republican Party over his impending nomination, which continue to include quixotic efforts to bar him winning the nomination, a potential nominee should probably be someone who can help mend the widening rift in the Republican Party, although that may be reaching the point where it is beyond repair.
With that in mind, let's look at the four names Trump has apparently settled on, keeping in mind that he could add to or delete from this list going forward.
Chris Christie
On some level, it's not surprising that Christie tops the list that Trump is considering. Trump has always taken pains to cultivate a close relationship with whomever happens to be sitting in the Governor's office for obvious business reasons, and Christie has been no different in that regard. That's one reason why it wasn't entirely surprising when Christie became one of the first nationally prominent Republicans to endorse Trump back in February. While Christie has become something of a butt for jokes since that endorsement, it was really nothing more than a continuation of the relationship the two have had for some time now, and it's rather obvious that the two men do seem to get along fairly well. That being said, it's unclear what Christie would bring to a ticket that would actually help in November. While Christie does have experience dealing with the a legislature at the state level, he does not really have many contacts on Capitol Hill that would help Trump push an agenda through Congress, nor does he have real foreign policy experience. Potentially, I suppose, Christie's links to the "establishment" wing of the GOP could potentially help to heal some of the rifts that have developed in the wake of Trump's ascendancy. At the same time, though, Christie has turned off significant elements of the conservative wing of the party sufficiently that selecting him could widen the rift rather than helping to close it. Notwithstanding those negatives, though, perhaps the biggest argument in Christie's favor is the fact that he would be excellent at the 'attack dog' mode traditionally played by Vice-Presidential mode. Of course, Trump has shown that he prefers to be his own attack dog so it's unclear if he'll care much about a candidate who can do what he already does for himself.
Newt Gingrich
Former Speaker of the House Newt Gingrich has been insinuating himself into Trump's inner circle for months now via cable news and other appearances in which he was very praising of Trump's campaign and highly critical of both the other candidates that Trump was running against and the efforts of other Republicans to stop Trump from winning the nomination. The fact that he is apparently near the top of Trump's list would seem to indicate that Gingrich's apparent plan worked, the question is whether Trump would be willing to bring someone nearly as vain as he is on the ticket. Admittedly, Gingrich is a good fit in many respects, most notably in the fact that there are few people more familiar with the intricacies involved in negotiating one's way around Capitol Hill, cutting through Congressional red tape, and doing what needs to get done to get legislation passed. Indeed, there are few people in the country more experienced in that area than the former Speaker of the House notwithstanding the fact that it's been nearly 20 years since he served on Capitol Hill. By virtue of his time in House leadership, Gingrich also has at least some familiarity with foreign policy and has he has written extensively about that issue since leaving Congress. Finally, Gingrich's ties to the conservative wing of the GOP still seem strong enough to potentially help heal the rift in the party at least to some extent. On the negative side, Gingrich's personal life has as many interesting detours as Trump's does, and selecting him would lead to inevitable jokes that would both resurrect the old stories about Gingrich and Trump's own long and controversial history both while he has been married and in between relationships. Finally, at 73 Gingrich is a bit on the old side for a running mate and would be 81 at the end of a hypothetical two-term Trump Presidency, this is hardly reassuring in the case of a candidate who just turned 70 himself and whose judgment is already being questioned.
Alabama Senator Jeff Sessions
On some level, it's surprising that Senator Sessions isn't higher up on the list. In addition to the fact that he was the first person in either the House or the Senate to endorse Trump, thus lending some sense of credibility to a campaign that at the time still was not being taken seriously by the powers that be in the Republican Party, he's also been consulting with Trump on immigration and related issues since long before Trump actually tossed his hat in the ring. By all accounts, the two seem to get along about as well as you can expect a real estate developer from New York and a very conservative Senator from Alabama to get along, and Sessions would seem to bring a lot to the ticket. He has served in the Senate since the late 1990s, for example, and would obviously be able to help navigate the halls of the Capitol. His service on the Senate Armed Services Committee brings with it both knowledge regarding foreign and military policy and contacts with experts in the field that would be helpful to a hypothetical, albeit unlikely, Trump Administration. Finally, Sessions has ties to the conservative wing of the party that would help heal the rifts in the party created by Trump himself. On the negative side, Sessions record does include positions and statements on racial issues that were sufficient to block his nomination to become a U.S. District Court Judge back in the late 1980s. Given Trump's own problems with minority groups and the importance of those groups to winning the election, adding Sessions to the ticket could prove problematic.
Oklahoma Governor Mary Fallin
It's hard to know what to say about Governor Fallin largely because, unlike fellow Governors such as Nikki Haley, she has flown under the radar during her time in office. Since she's never served in Congress, she wouldn't really be a fit for a running mate able to help push legislation through the House and Senate. She also appears to lack any discernible foreign policy experience and seems unlikely to have the kind of influence to heal intra-party rifts that Trump seems to need. She does qualify as an 'outsider' in the same way Trump is an outsider, but Trump himself has made clear that he thinks it would be best for him to select a nominee who is something of an insider. For that reason, I'd mark Fallin as a long shot, keeping in mind that there very well could be others not on this short list, such as South Carolina Senator Tim Scott or Tennessee Senator Bob Corker, who could replace her quite easily and who arguably would bring more to the ticket.
On a final note, it's a worth keeping in mind a few things about running mates when it comes to both Trump and Clinton. In reality, there's little evidence that a Vice-Presidential nominee makes a significant difference to the fortunes of a Presidential campaign. With the exception of John F. Kennedy's selection of then Senate Majority Leader Lyndon Johnson in 1960 there are few cases where it can be credibly said that the selection of a running mate was decisive in determining the outcome of the election. Even John McCain's selection of Sarah Palin in 2008, widely seen as one of the most mistaken in recent history, probably didn't change the outcome of the election very much since it's unlikely any Republican ticket could have won in 2008 thanks to the legacy of eight years of George W. Bush. Second, a Vice-President only does what a President allows them to do. Outside of breaking ties in the Senate and keeping apprised of the President's health and fitness for office, the Constitution gives the office no authority whatsoever. Finally, and despite these caveats, the selection of a running mate is often the first example we get of the Presidential nominees' decision making process. By making this selection, the nominee is saying 'here is the person I believe would be best able to take over for me in the event the worst happened.' That's why the Palin selection was so bad for John McCain, not because it hurt the ticket but because it showed McCain's own appallingly irresponsible decision making in the selection of a running mate who was obviously manifestly unqualified for the position. Both Clinton and Trump should keep that in mind as they go though this process.