"Extremism" In Defense Of Bloated Budgets Is Apparently No Vice
Nor, it would seem, are really tired clichés.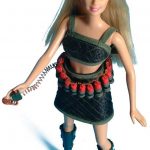 At least since Dick Gephardt's primacy as a leader of the party, "extremist" has been the Democratic description of choice for Republican policy initiatives. So the only wonder in Sen. Chuck Schumer passing along the caucus' orders to describe House GOP plans to cut less than 2.8% of the $3.6 trillion federal budget as "extremist" is that he was dumb enough to get caught:
Moments before a conference call with reporters was scheduled to get underway on Tuesday morning, Charles E. Schumer of New York, the No. 3 Democrat in the Senate, apparently unaware that many of the reporters were already on the line, began to instruct his fellow senators on how to talk to reporters about the contentious budget process.

After thanking his colleagues — Barbara Boxer of California, Benjamin L. Cardin of Maryland, Thomas R. Carper of Delaware and Richard Blumenthal of Connecticut — for doing the budget bidding for the Senate Democrats, who are facing off against the House Republicans over how to cut spending for the rest of the fiscal year, Mr. Schumer told them to portray John A. Boehner of Ohio, the speaker of the House, as painted into a box by the Tea Party, and to decry the spending cuts that he wants as extreme. "I always use the word extreme," Mr. Schumer said. "That is what the caucus instructed me to use this week."
Words lose their impact after a while. And this one's had a long, tiresome run (see also, "racist," and, to be fair, "socialist," and "elitist.") It beggars belief that their focus groups still respond in any significant fashion to this canard. After a decade and a half of overuse (not to mention worldwide flareups of the real thing), you'd think they'd at least switch to a synonym.
Image: Yid With Lid.