Ezra Klein Isn't a Reporter
A progressive columnist has been outed as having sympathies for the Democratic Party.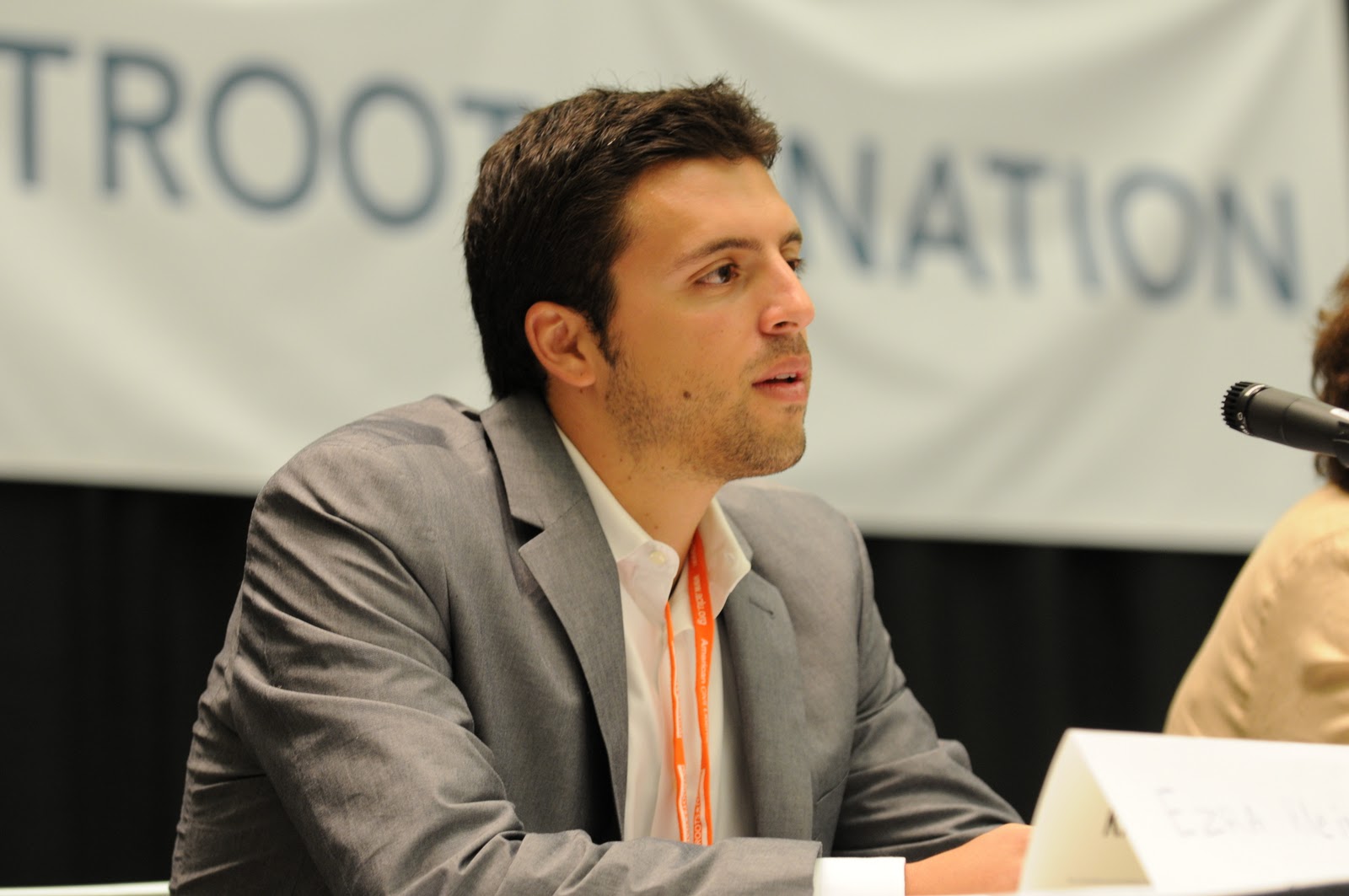 A pre-Thanksgiving afternoon item from Fishbowl DC's Betsy Rothstein titled "WaPo's Ezra Should Have De-Kleined" is making the rounds.
From JournoList to activist, it appears that WaPo's liberal blogger Ezra Klein is once again blurring the lines between being a journalist and trying to sway politics. In what appears to be at a minimum a breach of journalism ethics, Klein spoke to a group of Senate Democratic Chiefs of Staff last Friday about the Supercommittee, just days before the Committee announced its failing. "It was kind of weird," said a longtime Senate Democratic aide, explaining that while people "enjoyed it" and gave it "positive reviews" this sort of thing is far from typical.

A longtime Washington editor who deals with Capitol Hill regularly also said this is not the norm: ""I have never heard of a reporter briefing staffers. It's supposed to be the other way around. This arrangement seems highly unusual."
It goes in circles from there, hitting its crescendo with "his readers need to demand answers from him if they are going to trust the integrity and validity of his journalism."
Now, I haven't the foggiest idea why Klein was briefing Democratic chiefs of staff about the inner workings of Congress. If there's a scandal there, it's that a 27-year-old blogger is apparently more clued in to the workings of our legislature than the people heading up Senate offices.
But here's the thing: I just doesn't matter. Klein isn't a reporter. He just isn't. He's an opinion writer. Yes, he's now doing wonkier work on certain aspects of domestic policy that he's interested in. Still, he's not trying to hide the fact that he's a die-hard progressive.
He started blogging a couple weeks after I did while still a student at UCLA and had a meteoric rise. He blogged for the liberal American Prospect before getting hired on at WaPo. He's a regular commenter on liberal talking heads shows, including Rachel Maddow, Hardball, and the defunct Countdown with Keith Olbermann. Anyone who doesn't understand where he's coming from politically is simply not paying attention.
Given how obvious this all is, one can't help but wonder if this isn't more of the "juicebox mafia" resentment felt by so many old-line journalists toward people making their names in the media without paying the traditional dues. Traditionally, one didn't get a column in the Washington Post without years of hard work in the trenches, working one's way up from the police and city hall beats to national reporting. Only after years and years of that did one perhaps get a chance to do commentary. Klein bypassed all that, becoming a well-known commenter before graduating UCLA and getting the WaPo gig a few days after his 25th birthday.
That's got to be as annoying as hell to people who think people like Klein and Matt Yglesias cut in front of them in line. But that's no excuse for this silly pretense that some rules of "objectivity" and "journalistic ethics" are being violated when an opinion columnist shares his opinions with likeminded politicos.
UPDATE: Hours after Rothstein's blog was posted, we get a possible answer to the question "Why in the hell did the Democratic staffers invite Ezra Klein to brief them on the supercommittee?" in the form of Klein's latest Bloomberg column. The headline: "In Political Crosshairs, Staff That Saves Congress."
As you have no doubt heard by now, the supercommittee failed. So did the Obama-Boehner negotiations that preceded it, and the Biden-Cantor negotiations that preceded that. Those efforts failed because the principals — and the political bases they represent — couldn't come to an agreement. What chance they did have was almost entirely because of the staff scurrying in the background.

The idea that a handful of politicians, few of whom have any formal background in economics or budget analysis, were the ones doing the heavy policy lifting, is laughable. They're in the room to make the final decisions. In some cases, they're there to show that they and their party are taking the negotiations seriously. It's common to hear stories of bored legislators tapping their feet through these sessions like schoolchildren waiting to be released for recess.

But behind the scenes were dozens of staff members putting in long nights and giving up weekends to try to find something, anything, that could lead to an agreement. The Congressional Budget Office was offering nonpartisan, detailed estimates on the costs of various proposals. The Congressional Research Service was sending out clear, detailed summaries of the provisions under consideration. Amid seemingly endless partisanship and polarization, the work of congressional support staff is, in most cases, an oasis of professionalism.
Perhaps the briefing was the staff taking a page out of the book of the military, which constantly invites reporters and columnists to tour combat zones in order to give them a guided tour of the parts of the war that they want them to see.