F.B.I. Obtained FISA Warrant For Top Trump Adviser
A top Trump campaign adviser was the subject of a FISA warrant for at least part of last year.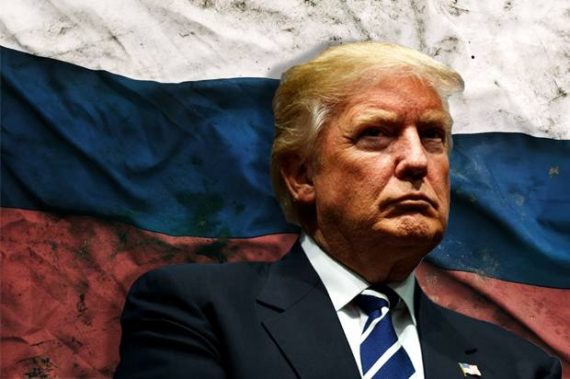 The Washington Post is reporting that the Federal Bureau of Investigation received a warrant to monitor the communications of a top Trump campaign adviser as part of its broader investigation into Russian interference in the 2016 elections and contact between Trump campaign officials during and after the election:
The FBI obtained a secret court order last summer to monitor the communications of an adviser to presidential candidate Donald Trump, part of an investigation into possible links between Russia and the campaign, law enforcement and other U.S. officials said.

The FBI and the Justice Department obtained the warrant targeting Carter Page's communications after convincing a Foreign Intelligence Surveillance Court judge that there was probable cause to believe Page was acting as an agent of a foreign power, in this case Russia, according to the officials.

This is the clearest evidence so far that the FBI had reason to believe during the 2016 presidential campaign that a Trump campaign adviser was in touch with Russian agents. Such contacts are now at the center of an investigation into whether the campaign coordinated with the Russian government to swing the election in Trump's favor.

Page has not been accused of any crimes, and it is unclear whether the Justice Department might later seek charges against him or others in connection with Russia's meddling in the 2016 presidential election. The counterintelligence investigation into Russian efforts to influence U.S. elections began in July, officials have said. Most such investigations don't result in criminal charges.

The officials spoke about the court order on the condition of anonymity because they were not authorized to discuss details of a counterintelligence probe.

During an interview with the Washington Post editorial page staff in March 2016, Trump identified Page, who had previously been an investment banker in Moscow, as a foreign policy adviser to his campaign. Campaign spokeswoman Hope Hicks later described Page's role as "informal."

Page has repeatedly denied any wrongdoing in his dealings with the Trump campaign or Russia.

"This confirms all of my suspicions about unjustified, politically motivated government surveillance," Page said in an interview Tuesday. "I have nothing to hide." He compared surveillance of him to the eavesdropping that the FBI and Justice Department conducted against civil rights leader Martin Luther King Jr.

"This confirms all of my suspicions about unjustified, politically motivated government surveillance," Page said in an interview Tuesday. "I have nothing to hide." He compared surveillance of him to the eavesdropping that the FBI and Justice Department conducted against civil rights leader Martin Luther King Jr.

The White House, FBI and Justice Department declined to comment.

Comey declined to comment during the hearing about any individuals, including Page, who worked in Moscow for Merrill Lynch a decade ago and who has said he invested in Russian energy giant Gazprom. In a letter to Comey in September, Page had said he had sold his Gazprom investment.

During the hearing last month, Democratic lawmakers repeatedly singled out Page's contacts in Russia as a cause for concern.

The judges who rule on Foreign Intelligence Surveillance Act (FISA) requests oversee the nation's most sensitive national security cases, and their warrants are some of the most closely guarded secrets in the world of U.S. law enforcement and intelligence gathering. Any FISA application has to be approved at the highest levels of the Justice Department and the FBI.
While the FISA Courts have drawn criticism over the years due to their secrecy, the law that governs them is identical to that which governs the issuance of warrants by an ordinary Federal District Court. Among other things, this means that law enforcement is required to make at least some showing of probable cause that a crime might have been committed or that the subject of the warrant may be engaged in illegal activity of some kind. The major difference in these cases, of course, is that the evidence that law enforcement relies on is classified and can't be revealed in the kind of public filing that would ordinarily accompany a request for a search warrant from a Federal Judge. In this case, it appears from the description of what was involved involves Page's name repeatedly coming up in connection with routine monitoring of the communications of Russian government officials here in the United States and overseas. It should be noted, though, that the fact that a warrant was issued does not mean that Page did anything improper or illegal, or that he is the focus of an investigation at this time. It may well be the case that the deeper search warrant uncovered that there was nothing improper about Page's conflict, and unless and until he's charged with a crime and convicted he should be presumed to be innocent of any wrongdoing.
Despite those caveats, his isn't the first time that Page's name has come up in stories regarding contact between the Trump campaign and his contacts with Russian officals, which pre-date the time during which he was affiliated with the Trump campaign:
Page's role as an adviser to the Trump campaign drew alarm last year from more-established foreign policy experts in part because of Page's effusive praise for Russian President Vladimir Putin and his criticism of U.S. sanctions over Moscow's military intervention in Ukraine.
In July, Page traveled to Moscow, where he delivered a speech harshly critical of the United States' policy toward Russia.
While there, Page allegedly met with Igor Sechin, a Putin confidant and chief executive of the energy company Rosneft, according to a dossier compiled by a former British intelligence officer and cited at a congressional hearing by Rep. Adam B. Schiff (Calif.), the ranking Democrat on the House Intelligence Committee. Officials said some of the information in the dossier has been verified by U.S. intelligence agencies, and some of it hasn't, while other parts are unlikely to ever be proved or disproved.

(…)

Three years before Page became an adviser to the Trump campaign, he came to the attention of FBI counterintelligence agents, who learned that Russian spy suspects had sought to use Page as a source for information.

In that case, one of the Russian suspects, Victor Podobnyy — who was posing as a diplomat and was later charged by federal prosecutors with acting as an unregistered agent of a foreign government — was captured on tape in 2013 discussing an effort to get information and documents from Page. That discussion was detailed in a federal complaint filed against Podobnyy and two others. The court documents in that spy case only identify Page as "Male 1." Officials familiar with the case said that "Male 1" is Page.

In one secretly recorded conversation, detailed in the complaint, Podobnyy said Page "wrote that he is sorry, he went to Moscow and forgot to check his inbox, but he wants to meet when he gets back. I think he is an idiot and forgot who I am. Plus he writes to me in Russian [to] practice the language. He flies to Moscow more often than I do. He got hooked on Gazprom thinking that if they have a project, he could rise up. Maybe he can. I don't know, but it's obvious that he wants to earn lots of money."

The same court document says that in June 2013, Page told FBI agents that he met Podobnyy at an energy symposium in New York, where they exchanged contact information. In subsequent meetings, Page shared with the Russian his outlook on the state of the energy industry, as well as documents about the energy business, according to the court papers.
This news comes at a time during which news about the Russian election meddling investigation has quieted down significantly as attention has shifted to Syria and what appears to be a growing rift between the United States and Moscow over Syria policy. Nonetheless, this news makes it clear that that investigation remains in place, and a reminder that we have yet to even see the beginning of what seem likely to be parallel investigations by the House and Senate Intelligence Committees. Given that, it seems likely that we'll be hearing the name Carter Page quite a lot in the coming months.