Famous People Got Loans!
The Paycheck Protection Program protected some interesting paychecks.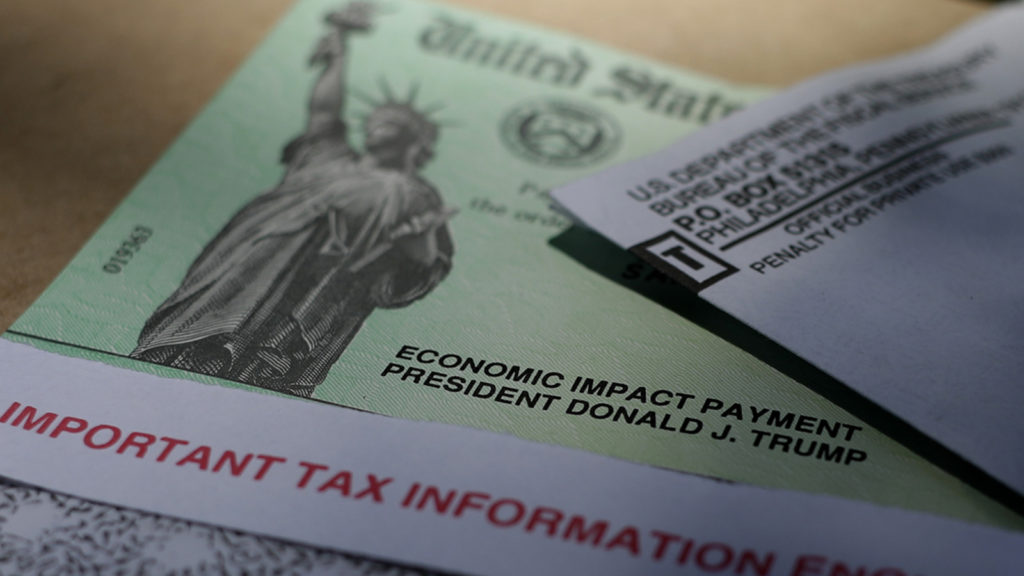 Several news outlets are freaking out over revelations that companies connected in some way to people you may have heard of participated in a government loan program.
AP ("Kanye West? The Girl Scouts? Hedge funds? All got PPP loans"):
The government's small business lending program has benefited millions of companies, with the goal of minimizing the number of layoffs Americans have suffered in the face of the coronavirus pandemic. Yet the recipients include many you probably wouldn't have expected.

Kanye West's clothing line. The sculptor Jeff Koons. Law firms and high-dollar hedge funds. The Girl Scouts. Political groups on both the left and right.

All told, the Treasury Department's Paycheck Protection Program authorized $520 billion for nearly 5 million mostly small businesses and nonprofits. On Monday, the government released the names and some other details of recipients who were approved for $150,000 or more.

That amounted to fewer than 15% of all borrowers. The Associated Press and other news organizations are suing the government to obtain the names of the remaining recipients.

Economists generally credit the program with preventing the job market meltdown this spring from becoming even worse. More than 22 million jobs were lost in March and April. But roughly one-third of them were regained in May and June — a faster rebound than many analysts had expected.

The government acted quickly in early April, with Treasury lending the first $349 billion in just two weeks. The program got off to a rocky start, one marked by confusion and difficulty for many companies that sought loans.
That the PPP was messy was known from the outset and baked into the system. The whole point was to flood the economy with money as fast and unencumbered by red tape as possible to protect paychecks. And it seems to have helped.
That a billionaire entertainer, a sculptor, and a nonprofit got some money is a little weird. But, if they used the money to pay people who would otherwise have gone unpaid, it's not obvious what the problem was.
The Daily Beast report ("Trump's Small Biz Rescue Bailed Out Kushner's Family, Obama's Aides and Other Political Elite") is a little more outrage-worthy:
When the Trump administration began implementing a trillion-dollar program to bail out struggling employers amid the COVID-19 pandemic, a central concern was that the president would use the program to benefit his friends and allies.

It turns out that Trump's pals weren't the ones catching the windfall so much as Washington, D.C.'s well-off and well-connected in general. Among the entities cashing six to seven-figure checks from the federal government's Paycheck Protection Program in recent months were a fiscal responsibility advocacy organization run by anti-tax crusader Grover Norquist, a high-powered consulting firm run by former Secretary of State Madeleine Albright, the nonprofit headed by former Trump campaign official David Bossie, and a political strategy firm linked to two alumni of the Obama White House who've turned anti-Trump podcasting into a lucrative enterprise. 

Businesses tied to the president's son-in-law as well as members of Congress got taxpayer funds. As did the elite D.C.-area schools where both President Donald Trump and President Barack Obama enrolled their children: St. Andrew's Episcopal School, where Barron Trump is a student, got between $2 million and $5 million; and Sidwell Friends School, where both Obama children graduated high school, got between $5 million and $10 million. 
Now, this is a little sketchier. The Jared Kushner ties certainly raise a red flag and deserve more scrutiny.
Naturally, Fox News is emphasizing Democrats who benefitted ("Biden-founded law firm, as well as a company tied to Pelosi, received PPP funds, docs show"):
A prominent Delaware law firm founded by presumptive Democratic presidential nominee Joe Biden received a Paycheck Protection Program (PPP) loan for between $150,000 and $350,000, according to records released Monday by the Treasury Department and the Small Business Administration.

The Trump campaign told Fox News that the records conflict with recent messaging from the Biden campaign that the PPP is both ineffective and a vehicle to reward Trump "cronies."

"Instead of attacking President Trump as an involuntary reflex, maybe Joe Biden should just say 'thank you' once in a while," Trump campaign director of communications Tim Murtaugh told Fox News. "The PPP saved 51 million jobs nationally, including at Biden's old law firm and a number of companies connected to Obama administration alums. A very likely explanation is that Biden simply doesn't know what he's talking about and would rather make a political weapon out of a program that helped people make their rent and mortgage payments."

The law firm that received the big payout was originally founded as Biden and Walsh and is now known as Monzack Mersky McLaughlin and Browder; Biden currently has no financial interest in the firm.

However, firm co-founder and partner Melvyn Monzack, whom Biden called one of his "great friends" in 2017, has maintained close ties to the former vice president. He served as Biden's 2002 Senate reelection treasurer, as well as the treasurer for Biden's 2008 presidential run.

[…]

Meanwhile, House Speaker Nancy Pelosi's team is rejecting reports that a business connected to her husband received big money under the government's emergency coronavirus relief program — arguing that his connection to the company is minimal.

The company, EDI Associates in San Rafael, California, has 52 employees and says it's in the "full-service restaurant business," government documents show. The company received between $350,000 and $1 million in Paycheck Protection Program (PPP) money.

"He's an investor," Pelosi spokesperson Drew Hammill told Fox News. "He wasn't involved in the application for the loan nor was he aware of it."

The Washington Post and Bloomberg reported that EDI Associates is identified in Pelosi's disclosure forms "as a limited partnership with an investment in the El Dorado Hotel. … The value of the asset on the form — identified as belonging to Pelosi's spouse — is listed as between $250,001 and $500,000."
The Biden connection is laughably tenuous; the Pelosi connection is more interesting.
If any of these people used their influence to get to the head of the line, it's problematic, indeed. But the reports offers no evidence of that, only innuendo.
The Daily Beast report includes this speculation:
Collectively, the massive data dump makes clear that while smaller businesses around the country may have struggled to navigate the process of obtaining the federal government loans, little such difficulty was found among those in and around the nation's capital.

At a certain level that's to be expected; Washington is a company town, whose currency may be cash but also connections. To the extent that businesses in the city sought assistance through the program, they were likely to include advocacy groups, lobbying and public affairs shops, and even nonprofits affiliated with lawmakers themselves. 

But unlike other regions of the country, businesses in Washington are in a unique position to affect and extract money from programs designed to benefit American business generally since they're staffed with people close to those in power. 
They're also likely pretty well staffed with lawyers and used to dealing with government rules. They're well positioned to take advantage of government programs in a nimble fashion. But, again, unless there's evidence of influence-peddling—and the money in fact went to pay employees—it's not obvious that there's anything untoward here.