FBI's Sham Kavanaugh Investigation
Some 4500 tip line reports were simply turned over to the White House and not investigated further.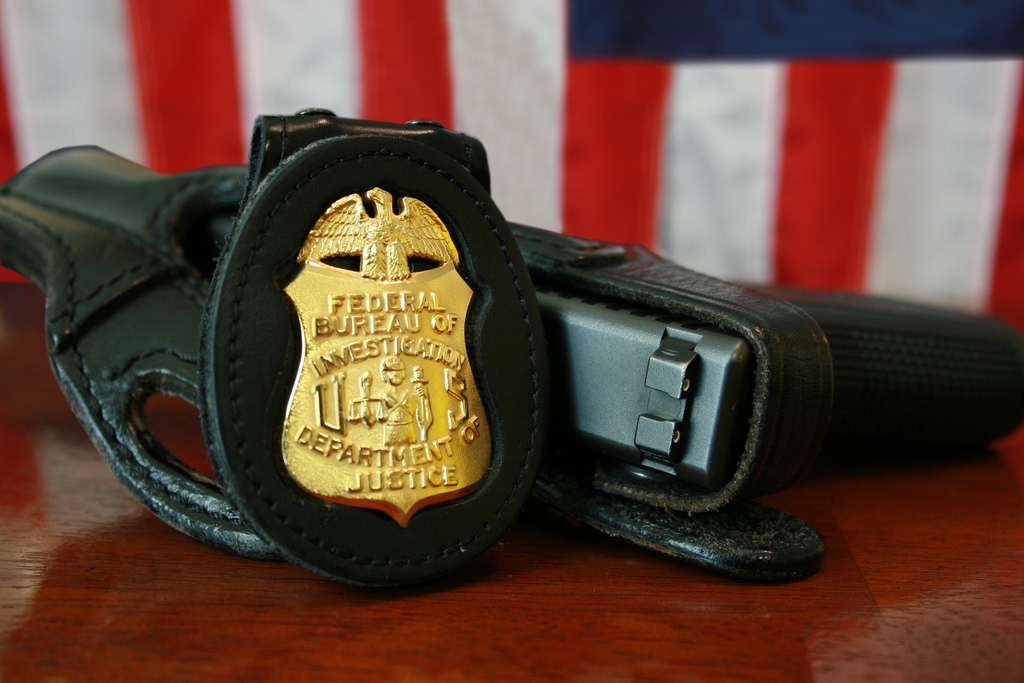 Jezebel ("4,500 Tips About Kavanaugh Sexual Assault Were Punted to Trump White House, FBI Director Admits"):
On Thursday, during a Senate Judiciary Committee hearing, FBI Director Christopher Wray admitted to Senator Sheldon Whitehouse (D-R.I.) that the bureau's 2018 investigation into sexual assault allegations against then-Supreme Court nominee Brett Kavanaugh was a sham. The FBI had sent all relevant tips (the FBI's assistant director, Jill Tyson, said there were about 4,500) to Donald Trump's White House. From there, Trump's team then decided whom the FBI could interview as part of its sexual misconduct investigation into Kavanaugh before he was confirmed.

According to the transcript:

WHITEHOUSE: As you know, we are entering the fourth year of a frustrating saga […] regarding the Kavanaugh supplemental background investigation, and I'd like to get that matter wrapped up. First, is it true that after Kavanaugh-related tips were separated from other tips, that they were forwarded to White House counsel without investigation?

WRAY: … When it comes to the tip line, we wanted to make sure the White House had all the information we had, so when the hundreds of calls started coming it, we gathered those up, reviewed them and provided them to the White House—

WHITEHOUSE: Without investigation?

WRAY: We reviewed them and then provided them to the White House.

WHITEHOUSE: You reviewed them for the purposes of separating from tip line traffic but did not further investigate the ones that related to Kavanaugh, correct?

WRAY: Correct.

WHITEHOUSE: Is it also true that in that supplemental BI [background investigation], the FBI took direction from the White House as to whom the FBI would question and even what questions the FBI could ask?

WRAY: So it is true … as to the who. I am not sure as I sit here whether it is true as to the what questions.

Basically, Trump wanted Kavanaugh confirmed, and he was easily able to make sure that no corroborating evidence surfaced that would bolster Christine Blasey Ford's testimony that Kavanaugh attempted to rape her at a party when they were teenagers.

Whitehouse previously said in June, when it was first revealed how many tips the FBI actually received about Kavanaugh from its "tip line," that it was obvious the investigation into Kavanaugh was fully rigged by Trump. "This long-delayed answer confirms how badly we were spun by Director Wray and the FBI in the Kavanaugh background investigation and hearing," Whitehouse wrote on Twitter.

"I charged that the 'tip line' was really a tip dump, with all the tips going straight into the dumpster without investigation," he wrote in a separate tweet. "In fact it was a tip dump where all the tips went straight to White House Counsel without investigation. Same difference."
Oddly, while there are plenty of news reports about Wray's testimony, Esquire's Charles Pierce is the only one I found on quick search that was about this casual revelation of gross malfeasance.
Granted, the "investigation" was always going to be something of a sham because the FBI was only given a week to re-open the process to focus on the sexual assault allegations. Further, contrary to normal DOJ procedures, it was the White House, not the Attorney General or FBI Director, who determined the bounds of the investigation.
Still, it would have been one thing for the Bureau to issue a report saying they had 4500 "tips" but not enough time to run them down—presumably, this would have created public pressure to give them that time—and quite another to turn them over to an interested party and not bother to report that fact.