FEC Sues Christine O'Donnell Over Campaign Irregularities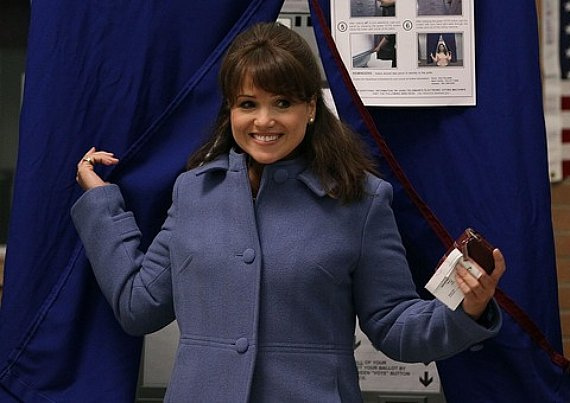 Christine O'Donnell has largely been out of the news since losing the 2010 Delaware Senate race to Senator Chris Coons, but the Federal Election Commission didn't forget about her:
Once upon a time there was a candidate for U.S. Senate who told voters she wasn't a witch. But her story doesn't end there.

Christine O'Donnell, the 2010 Tea Party candidate in the Delaware race to fill Joe Biden's seat, allegedly used campaign dollars to pay her rent and utilities on a townhouse she both lived in and used as a headquarters.

The Federal Election Commission filed a lawsuit against O'Donnell, her campaign committee and campaign treasurer on Monday in federal district court in Delaware requesting that the money be paid back, that a fine be leveled and that any transfer of money from her former campaign committee to O'Donnell for her personal use be barred.

The complaint was originally brought to the FEC's attention in 2010 by the Citizens for Responsibility and Ethics in Washington (CREW). The watchdog group alleged that O'Donnell spent at least $20,000 in campaign funds to pay for her personal living expenses.

The FEC voted unanimously that O'Donnell had broken the law. In November, it "endeavored to correct the violations through informal methods of conference, conciliation and persuasion," according to the lawsuit, but could not reach an agreement. Thus the lawsuit was filed, which is a pretty rare move for the FEC.

The lawsuit says that O'Donnell has claimed to have paid back some of the costs for the townhouse, "but the use of campaign funds for rent or utility payments for any part of a federal candidate's personal residence constitutes unlawful personal use."
Assuming that the FEC can prove it's case, and it seems unlikely that they would have brought the suit if thy couldn't, then this seems like  slam dunk case that, logically, should have been settled before it got to this point.