Federal Civil Rights Charges Against George Zimmerman Said To Be Off The Table
It appears that there will be no Federal charges against George Zimmerman for shooting Trayvon Martin. This is not a surprise.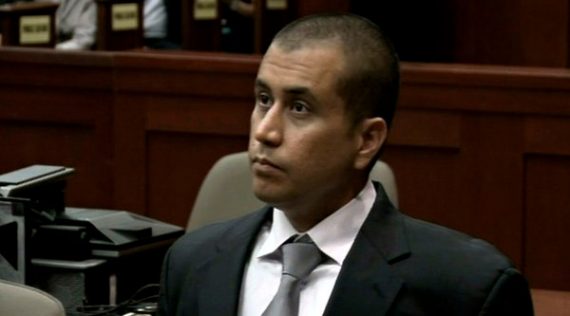 Ge
When the shooting incident involving George Zimmerman and Trayvon Martin first entered the national public consciousness, the Justice Department quickly responded by opening an investigation to determine if Zimmerman may have violated Martin's civil rights in any way that would give the Federal Government jurisdiction over the case. As has been the case in past situations where this has arisen, such a case would be completely independent of any state-level criminal investigation and would, in theory at least, be able to proceed forward regardless of what happens in state court. We saw that most famously in the Rodney King case, where the police officers charged with King's beating were acquitted in state court only to be convicted later in Federal Court of violating King's civil rights. The Zimmerman case was different, of course, because George Zimmerman was not a law enforcement at the time he shot Martin, and was not operation as any kind of agent of the state at the time either. Despite that difference, there were potentially some Federal laws that Zimmerman could be charged under if the evidence were available to establish that he acted out of some kind of racial animus and that he shot Martin because he was African-American. Ultimately, of course, Zimmerman was acquited by a Florida jury on all charges, but the Federal investigation remained open and charges could still be brought at any time within the applicable statute of limitations. Today, though, The Washington Post is reporting that Zimmerman will most likely not be charged, and that the investigation will be likely eventually be  closed:
The Justice Department is not expected to bring civil rights charges against George Zimmerman in the 2012 shooting death of Trayvon Martin, according to three law enforcement officials, despite allegations that the killing was racially motivated.

The federal investigation of Zimmerman was opened two years ago by the department's civil rights division, but officials said there is insufficient evidence to bring federal charges. The investigation technically remains open, but it is all but certain the department will close it.

Investigators still want to "dot their i's and cross their t's," said one official, who like others spoke on the condition of anonymity because they were not authorized to comment on the matter.

(…)

An attorney for Martin's family said his parents have not heard a final decision from U.S. officials.

"Trayvon's parents continue to hope and pray for justice, and they won't have any comments until they hear officially from the Justice Department," said Benjamin Crump, who also represents the family of 18-year-old Michael Brown, whose shooting by a police officer in Ferguson, Mo., in August also prompted a public outcry.

Mark O'Mara, the lawyer who represented Zimmerman, said that approximately 40 witness statements collected by investigators in 2012 indicated there was no evidence to support a civil rights prosecution.

"I was watching the whole case pretty closely for two years, and they didn't do anything except take those 40 statements," O'Mara said. The statements "suggested that George acted in very non-racist ways. He took a black girl to the prom. His best buddy was a black guy. He mentored two black kids. He sought justice for a black homeless man beaten up by a white cop's son."

"To those who have seen civil rights investigations and civil rights violations," he said, "it looked as though the Department of Justice was just placating pressure that existed by suggesting there was an ongoing investigation."
In the days after Zimmerman's acquittal, I argued that bringing civil rights charges in this case, based on the facts that we knew would be entirely inappropriate. As I argued then, and as this news seems to confirm, there just didn't seem to be any evidence that would be sufficient to support bringing charges against Zimmerman a second time. Additionally, while Double Jeopardy rules don't apply in this situation since the Federal and Florida legal proceedings would be brought by different governments, it strikes me that this ability of the Federal Government to step in and bring Federal charges when someone has already been tried and acquitted in a state court is one that out to be used sparingly. In the Rodney King case, for example, we were dealing with the use of excessive force by officers of the law and a state criminal trial that took place in a jurisdiction where it was clear that the prosecution faced an uphill battle. There may also be cases involved non-government Defendants where charges would be appropriate. In this case, though, where the underlying facts of the case were placed before a jury made up of whites and African-Americans and there is no real question of the "fairness" of the trial for either side, it strikes me that charges would be inappropriate absent the kind of overwhelming evidence of racially motivated violence that just doesn't seem to exist here.
The Justice Department's apparent decision not to proceed forward should not really come as a surprise, of course. Attorney General Holder has tended to downplay the hopes of the Martin family and others that the Federal Government would act in this situation. President Obama himself even weighed in after Zimmerman's acquittal to note that these types of cases are very difficult to prove and that people needed to be realistic in their expectations of what the Federal Government can do. The most important factor, of course, is the fact that there was simply never any evidence that Zimmerman was acting out of racial animus with the intent to deprive Martin of his civil rights at the time of the shooting. No such evidence was presented at trial, for example, and as Zimmerman's former attorney notes, it quickly became apparent that Federal investigators had not found any evidence that could support civil rights charges in this case. Additionally, the evidence that was developed at trial argued strongly against the idea that Zimmerman was acting out of racial animus when he shot Trayvon Martin. Instead, the picture that was painted even by the prosecutions own evidence showed that this was a confrontation in the night between two men that led to a physical confrontation which ended with Martin being shot to death. As I said when the verdict was handed down, it was clear that, based on the evidence that was presented, that the jury was correct in acquitting Zimmerman because the state had not proven their case for either Second Degree Murder or Manslaughter beyond a reasonable doubt. While the Federal Government wouldn't necessarily be bound by this verdict if it did proceed forward with charges, it would have been forced to use the same evidence, which suggests strongly that the result in a Federal criminal trial would have been the same as the one in state court. For that reason alone, and considering that there was no evidence that Zimmerman broke any Federal laws that February night in 2012.