Fighting the Scourge of Voter Fraud
Felons! Foreigners! When will the madness end?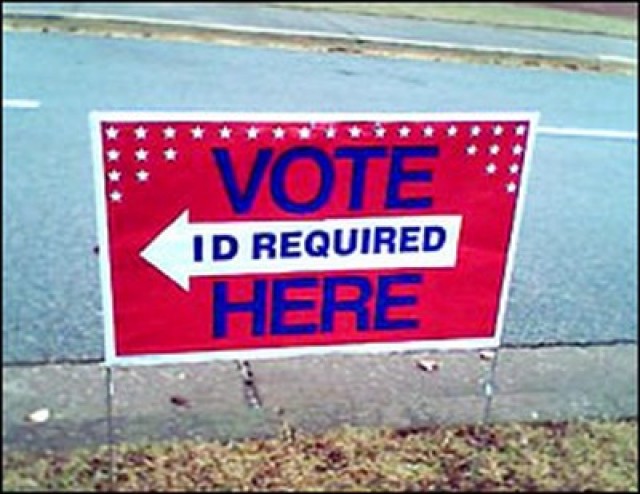 Via the Des Moines Register:  Iowa voter fraud probe nets few cases, no trials since July 2012
Iowa Secretary of State Matt Schultz has little to show for a voter fraud investigation that has gone on for nearly 18 months and cost the state almost $150,000.

Schultz, a Republican who has made ballot security his signature issue since taking office in 2011, struck a two-year deal with the Iowa Division of Criminal Investigation in July 2012 to assign an agent full time to investigating voter fraud cases.

Since then, according to figures provided by the secretary's office, the effort has yielded criminal charges in 16 cases, of which five have resulted in guilty pleas and five have been dismissed. None of the cases has, as yet, gone to trial.
This outcome comports with what we already knew about voter fraud in the United States:  it is essentially a non-existent problem.
The five cases are are follows:
Three of the guilty pleas involved registration by felons whose voting rights had not been restored, including one who also was not a U.S. citizen.

A fourth case concerned a woman who obtained and cast an absentee ballot on behalf of her daughter, while a fifth was an identity theft case in which a man registered to vote while applying for a driver's license in the name of his dead brother.
However, it is worth noting that the investigations have not been free:
The DCI has been paid $149,200 for its efforts so far and could receive up to $280,000 out of the secretary of state's budget.
In the grand scheme of things, not a huge amount of money, but without a doubt there were better ways to spend it.
However, the Secretary of State feels vindicated:
Schultz said the investigations have proved the existence of voter fraud in Iowa and bolstered his case for more scrutiny at the polls and verification of voters.

"Before, the narrative was that there's no such thing as voter fraud," he said. "That's obviously changed. Iowans expect us to do something when we know there's a problem."
It is unclear to me how finding five cases of voter fraud in a state of over three million people is proof of a problem.
Understand, I believe that voter fraud is a serious issue and one that can clearly damage the very fabric of democracy.  However, this ongoing obsession over statistically insignificant issues warrants the spending of public funds to pursue, let alone justifying public policies that can make it harder for legitimate votes to be cast.