Film School Bubble
More people are chasing careers in film than there are careers in film. And not just in front of the camera.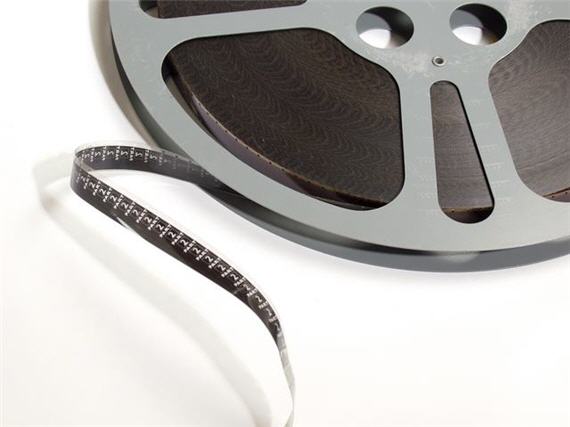 More people are chasing careers in film than there are careers in film. And not just in front of the camera.
NYT ("For Film Graduates, an Altered Job Picture"):
[A]nother round of graduates is now hitting the street, in greater numbers and perhaps better equipped than ever before, to pursue opportunities that have seldom been more elusive, at least where traditional Hollywood employment is concerned.

As home-entertainment revenue declined in the last five years, studios reduced spending on scripts from new writers, cut junior staff positions and severely curtailed deals with producers who once provided entry-level positions for film school graduates. Yet applications to university film, television and digital media programs surged in the last few years as students sought refuge from the weak economy in graduate schools and some colleges opened new programs.

"It's becoming an increasingly flooded marketplace," said Andrew Dahm, who in May graduated from the Peter Stark producing program at U.S.C. with a master's degree and an expectation that he would work for two or three years as a low-paid assistant in lieu of the junior executive jobs that were once common.

"Working as an assistant for six years is not unheard of," Mr. Dahm said. He estimated that perhaps a quarter of the two dozen graduates in his class had lined up assistant jobs; about as many, like himself, are still looking for similar work, he said, while the rest are writing screenplays or otherwise preparing projects that might open a path into the business.

At U.S.C. about 4,800 would-be students applied for fewer than 300 slots next fall, up from about 2,800 applicants the year before. Educators at established film and television programs like those at New York University, the University of Texas, Loyola Marymount University and the University of California, Los Angeles, said they had seen a similarly sharp step-up in the number of students seeking what used to be called film education but now typically embraces the production of video games and Webisodes and virtually any medium in which the pictures move.

By and large those established programs have kept enrollments steady. But an expanding number of new film and media programs at other colleges around the country helped feed what appears to be a bumper crop of graduates in the academic year that just ended.
I'd always assumed that most people getting degrees in the arts were wasting their time, in the sense that they'd likely wind up in careers only tangentially related to their studies.
There are strong parallels with the academic job market here, in that people who enjoy studying something will often go on to graduate school in hopes of waiting out a weak job market. The predictable result is too many advanced degrees chasing too few jobs that require them. That's fine for those who graduate with little or no debt and found the pursuit of knowledge worthwhile. Presumably, a Master of Fine Arts provides skills and experiences to draw upon in other endeavors just as a PhD does. But those who enter into these programs thinking their lives will be a failure if they don't land on the coveted track are setting themselves up for disappointment.