First Indictment Reportedly Issued In Mueller's Russia Investigation
The first shoes appear ready to drop in Robert Mueller's investigation into Russian interference in the 2016 election and the Trump campaign.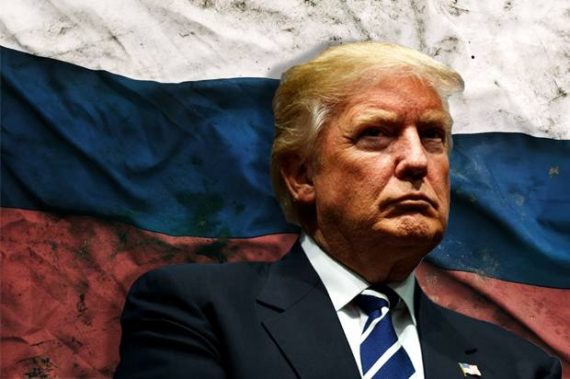 In news first broken last night by CNN, it's being reported that Robert Mueller, the special prosecutor investigating Russian interference in the election and ties between the Trump campaign and Russian officials, has obtained his first indictments in the investigation, although it's unclear exactly who the subject of the indictment might be:
A federal grand jury in Washington on Friday approved the first charges in the investigation led by special counsel Robert Mueller, according to sources briefed on the matter.

The charges are still sealed under orders from a federal judge. Plans were prepared Friday for anyone charged to be taken into custody as soon as Monday, the sources said. It is unclear what the charges are.

A spokesman for the special counsel's office declined to comment.

Mueller was appointed in May to lead the investigation into Russian meddling in the 2016 election.

Under the regulations governing special counsel investigations, Deputy Attorney General Rod Rosenstein, who has oversight over the Russia investigation, would have been made aware of any charges before they were taken before the grand jury for approval, according to people familiar with the matter.

On Friday, top lawyers who are helping to lead the Mueller probe, including veteran prosecutor Andrew Weissmann, were seen entering the court room at the DC federal court where the grand jury meets to hear testimony in the Russia investigation.

Reporters present saw a flurry of activity at the grand jury room, but officials made no announcements.

Shortly after President Donald Trump abruptly fired then-FBI Director James Comey, Rosenstein appointed Mueller as special counsel. Mueller took the reins of a federal investigation that Comey first opened in July 2016 in the middle of the presidential campaign.

Mueller is authorized to investigate "any matters that arose or may arise directly from the investigation," according to Rosenstein's order.

The special counsel's investigation has focused on potential collusion between the Trump campaign and Russia, as well as obstruction of justice by the President, who might have tried to impede the investigation. CNN reported that investigators are scrutinizing Trump and his associates' financial ties to Russia.
The most likely subjects of the indictment(s) that may or may not be unsealed early next week are fairly easy to guess at, and it's likely that the initial charges will at best only tangentially be related to the 2016 campaign or the issues that have been the central focus of the investigation. At the top of the list, of course, would be Paul Manafort, who served as Donald Trump's campaign manager through most of the early part of 2016 and helped guide it to primary wins and, eventually, a successful 2016 Republican National Convention victory. Before that position, Manafort had a long history as a lobbyist on Capitol Hill for a variety of clients, including foreign companies and foreign governments. Under the applicable Federal law, anyone who lobbies on behalf of a foreign interest must specifically register as such with the Federal Government. This is in addition to other laws that require people to register as lobbyists generally if a certain percentage of the work they do involves lobbying either Members of Congress and Senators or Federal Government officials on behalf of any client foreign or domestic. However, there are also separate laws and regulations that require someone who lobbies on behalf of a foreign entity to register regardless of how much of a percentage of their work it might be. In Manafot's case, there have been multiple reports since January that he failed to disclose work that he performed for several foreign nations, including Turkey and the former government of Ukraine that was a close ally of Russia and that he also failed to disclose contacts with officials in Ukraine and Russia. While Manafort has apparently since amended his disclosures to include these matters, they are still considered serious violations of the law that could result in imprisonment or jail time if he is convicted.
Another potential target of an indictment would be retired General Michael Flynn, who served as President Trump's National Security Adviser until mid-February but was forced out after it was revealed that he had lied to transition team officials, Vice-President Pence, and others regarding the extent of his contacts with the former Russian Ambassador to the United States. Additionally, like Manafot, Flynn spent much of his time since retiring from the military Flynn has also been engaged in lobbying, including for foreign entities in Ukraine and elsewhere around the world. As with Manafort, there have been several reports that Flynn also failed to report at least some of this lobbying on behalf of those entities on the proper disclosure forms. Flynn also apparently updated his disclosures after the fact, but that still leaves him open to the possibility of criminal prosecution.
All of this, of course, is just speculation, of course, but given the information that we know, these seem to be the two most likely possibilities for these initial indictments.
If these guesses prove accurate, though, it's worth noting that these initial indictments are likely to at best only be tangentially related to the main subject of Mueller's investigation, but that doesn't mean that they won't have a potentially huge impact on that investigation. As I've noted before, one of the most common strategies that prosecutors pursue in complex cases such as this is to focus in the beginning on the low-hanging fruit that may be uncovered during the course of the investigation in the hope that it can lead to relevant evidence against people higher up. It's a common approach in conspiracy cases, for example, and in investigations involving large-scale criminal enterprises such as drug smuggling and other forms of organized crime. What typically happens is that they focus on the lower-level players in the organization, or in this case, potentially people no longer affiliated with it, and use evidence they have against them of crimes unrelated to the alleged conspiracy to attempt to secure their cooperation in the main investigation via a plea deal. These deals, obviously, would be contingent on the defendant's cooperation with the prosecutor, including testimony before a Grand Jury or at trial as necessary. In some cases, those cooperation agreements are worked out behind the scenes between the prosecutors and the attorneys representing the lower-level targets before indictments are unsealed.In those cases, it isn't uncommon for all parties to appear in Court and advise the Judge that a deal has been reached and that a plea will be entered at some point but that sentencing would be delayed pending the defendant's cooperation in the underlying investigation. Alternatively, it's possible that no such deal has been reached and prosecutors are moving forward with indictments in the hope of parlaying a plea deal in the future. Whatever the case is, and whoever it is that has been indicted, is apparently something we'll find out early next week. At the very least, though, this would seem to establish that the Russia investigation is far from over despite what the Trump Administration and other Republicans might think.