First Post-Primary Poll In Virginia Shows Huge Lead For Tim Kaine
Virginia Republicans nominated arch-Trumpist Corey Stewart for the Senate three weeks ago. His campaign appears to be going about as well as expected.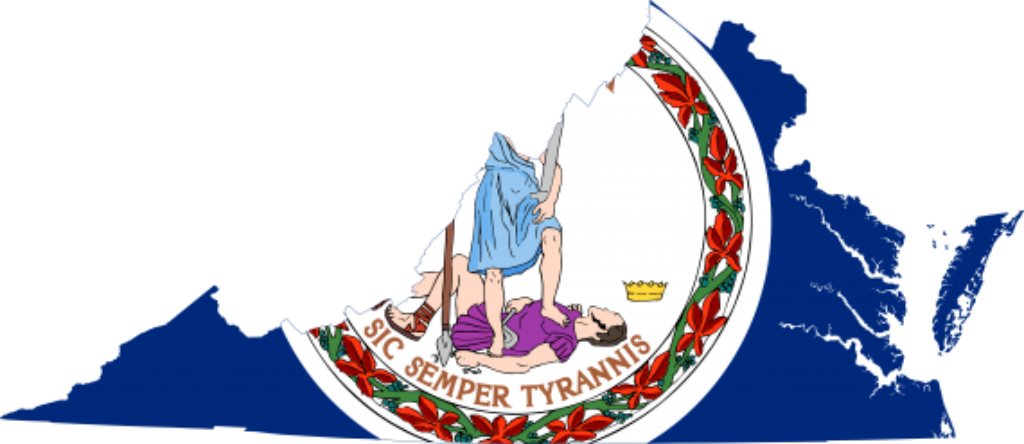 The first poll released in the wake of the Virginia Senate Primary that resulted in the nomination of Corey Stewart as the Republican nominee, shows Senator Tim Kaine with a seemingly insurmountable lead:
Sen. Tim Kaine (D) leads his Republican challenger Corey Stewart by 18 points in a poll of the Virginia Senate race released Tuesday.

A Quinnipiac University survey found that Kaine enjoys the support of 54 percent of voters in the state, while Stewart sits at 36 percent in the poll.

The divide between the two candidates in the poll is particularly strong among women and non-white voters, with more than six in 10 of each demographic group supporting Kaine.

Kaine also remains more popular among Democrats (94 percent) than Stewart is among Republicans (83 percent). Kaine leads 54 percent to 34 percent among independent voters.

Stewart's campaign has been dogged by accusations that the candidate expressed support for Paul Nehlen, a GOP candidate who attempted to challenge Speaker Paul Ryan (R-Wis.), after Nehlen revealed white nationalist and anti-Semitic views.

While voters in Virginia remain divided on their support for the Democratic Party (46 percent favorable to 45 percent unfavorable), the GOP remains underwater with Virginians. Just 32 percent of voters in the state have a favorable view of the Republican Party, while 59 percent disapprove of the job the GOP is doing, according to the poll.

President Trump, who has thrown his support behind Stewart, remains unpopular in the state as just 37 percent of voters in the state approve of the job he is doing while 58 percent disapprove of his efforts so far in office.
In addition to the numbers above, the poll also finds that Virginia voters would like to see Democrats take control of the House of Representatives by a 53% to 39% overall and a 51% to 36% gap among independents, and that they would like to see a Democratic Senate by a 53% to 41% margin overall and a 52% to 39% margin among independents. The poll also finds that if a candidate for the House of Representatives embraces President Trump and his views on the issues 50% of Virginia voters are less likely to vote for that candidate, while 24% say they are more likely to vote for them, and 25% saying that a candidate's position on Trump would have no impact on their vote. Finally, the poll finds voters saying that Senator Kaine shares their values by a 51% to 39% margin, while the same voters say that Corey Stewart does not share their values by a 43% to 28% margin. All of this bodes well for both Senator Kaine and Democratic hopes of flipping at least one or two Congressional seats in the Old Dominion, with Barbara Comstock's seat representing the 10th Congressional District out of Northern Virginia being their most promising target.
The poll also surveyed voters on an issue that was central to Stewart's primary campaign for the Senate this year and his unsuccessful campaign for Governor, the preservation of Confederate statues in the state and the Confederate flag. By a 57% to 33% margin, voters in Virginia oppose removing Confederate monuments from government property. Among non-white voters, that policy is supported by a 48% to 42% margin while it is opposed by white voters by a 63% to 27% margin. Additionally, 45% of Virginia voters say that they see the Confederate flag as a symbol of "southern pride," while 43% see it as a symbol of racism. Among white voters, those who see the flag as a symbol of "southern pride" are a plurality by a 49% to 38% margin while non-white voters see it as a symbol of racism by 55% to 34%. This suggests that notwithstanding the fact that voters seem to agree with Stewart on these issues, they are still not willing to support him in a race against Kaine.
At least initially, these numbers bode well for Kaine and the Democrats in the Old Dominion. If these numbers hold up, then Kaine is headed for a landslide win in November that could very well have a positive down-ballot impact on at least a handful of the Congressional races, particularly the Comstock bid in the 10th District. This is also reflected in the fact that all three of the rating services — the Cook Political Report, Stuart Rothenberg, and Larry Sabato, all rate Kaine's seat as "Solid Democrat," as does RealClearPolitics. At the same time, it's worth taking these numbers with a grain of salt. At this point in the 2014 race between Virginia's senior Senator Mark Warner and Ed Gillespie, polling showed Warner with a similar margin but, by the time the election took place, Warner ended up winning by just over a percentage point and just over 20,000 votes. While Gillespie was a far better candidate than Stewart, and much better attuned to the electorate in places such as Northern Virginia, this should be a cautionary tale that the Kaine campaign and the Democrats should not let their eye off Virginia. As things stand right now, though, things are looking very good for the incumbent Senator.