Former Montana Gov. Brian Schweitzer Looking At POTUS Run?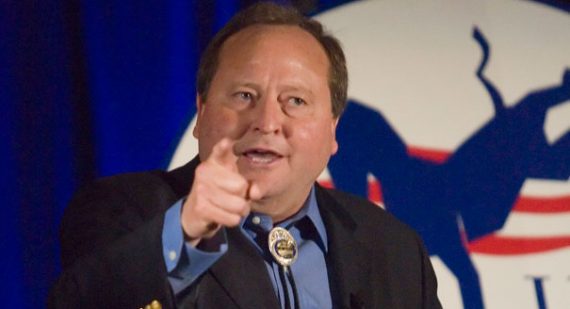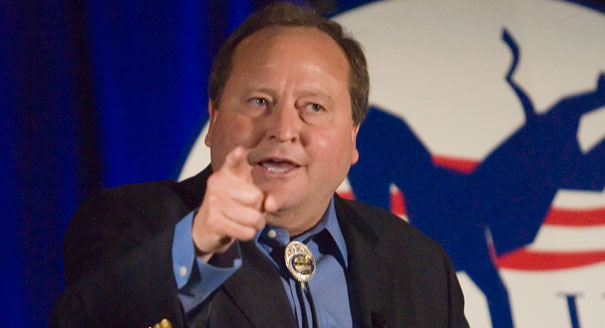 Former Montana Governor Brian Schweitzer, who recently passed up a chance to run for the Senate seat being vacated by Max Baucus, is hinting about running for the Democratic Presidential nomination in 2016:
Former Democratic Gov. Brian Schweitzer is considering a 2016 presidential bid, a new report says, offering the possibility of a populist candidate who would lay out the case against Hillary Clinton.

"There's a whole lot of America that looks at each other and says, 'Well, there's 340 million people living in America. Isn't there somebody other than a Bush or a Clinton who can be president in these modern times? Isn't there hope for somebody who's running a business or who has served overseas or comes from a different occupation to become president? Are we now in the era of royalty again?'" Schweitzer of Montana told RealClearPolitics. " So I think there's some level of frustration about that."
Schweitzer would, of course be something of a long shot, especially if Hillary Clinton decides to run as everyone seems to believe she will. At the same time, though, he would be an interesting contrast to Clinton in what would otherwise likely be more of a coronation than a race if current polling is to be believed. Politically, he seems hard to pin down. He's be much more of a populist than Clinton or any other Democrat from the East Coast, to be sure, but he's also been a strong advocate of the Second Amendment and a critic of Federal intrusion on state's rights. Schweitzer himself seems aware of just how much of a long shot he'd be, but also points back to the last time Clinton ran for President:
Although Clinton is widely viewed as a lock for the Democratic nomination in 2016, Schweitzer recounted how President Barack Obama used a triumph in the 2008 Iowa caucus as a springboard to the White House.
"Who would've thunk Obama would come out of this thing when you had, my God, Dodd, Biden, Billy Richardson, Hillary Clinton," Schweitzer told RCP. "So the nice thing about the people of Iowa is they ain't going to let the rest of America make up their minds for them."
If he does get in, Schweitzer could make things interesting.