Fox News Purging 'Real Journalists'
Losing viewers to fringe networks, the Fair and Balanced team is joining them.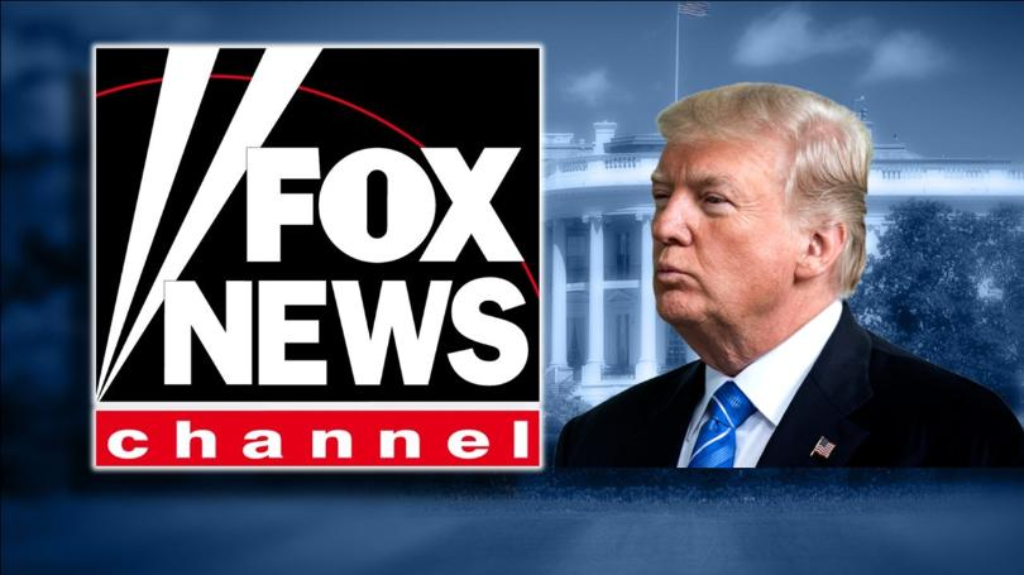 On Donald Trump's last day in office, they fired the man heading up the team that led the way in calling the election for Joe Biden.
WaPo ("Top Fox News managers depart amid Murdoch's concerns over controversial Arizona election night projection"):
The Fox News executive who oversaw its election night "decision desk" is retiring at the end of the month, a move due in part to what Rupert Murdoch and other top network leaders viewed as a mishandling of the network's early and controversial Arizona projection for Joe Biden.

Bill Sammon, 62, Fox News Channel's senior vice president and managing editor in Washington, told staffers Monday morning about his planned retirement. His role will be absorbed by existing editorial staff members. A spokesperson declined to comment on the reason for his retirement.

Sammon previously worked as a White House correspondent for the Washington Times before joining Fox in 2009.

His announcement came as Fox laid off nearly 20 staffers Tuesday, including Fox News political editor Chris Stirewalt, who worked on the decision desk with Sammon. Fox declined to comment specifically on Stirewalt, citing employee confidentiality. His departure shocked many inside the building who bemoaned the loss of a respected Washington voice at a time when the conservative-leaning network is navigating its future without President Trump in office.

[…]

Stirewalt, a regular on-air presence, defended Fox's election night projections after they came under question. "Arizona is doing just what we expected it to do, and we remain serene and pristine," he said after the network made its call — the first strong indicator that Trump's reelection hopes were imperiled after an evening of otherwise encouraging early results for the GOP. The Fox call enraged the Trump campaign and altered the narrative of election night media coverage.

While it ultimately proved to be correct, it led to several days of anxiety for Fox, as Biden's margin over Trump in Arizona continued to narrow during a vote count slowed by the large number of mail-in ballots this year, and other media organizations held off on a decision.

Fox projected Biden's win in Arizona at 11:20 p.m. on election night when only 73 percent of the vote had been reported. Yet the news was conveyed with little fanfare or preparation for the network's on-air staff. No announcement was made until anchor Bill Hemmer, reviewing the latest status of an electoral map that was looking positive for Trump, glanced at the southwest, where the decision desk had left its yellow check mark on Arizona awarding the state to Biden.

[…]

Murdoch, Fox News's co-founder, has told colleagues that the way Fox handled the Arizona call caused reputational damage and cemented the view among some Trump supporters that the network is aligned against him. Even though Fox's projection ended up being accurate, Murdoch has fretted that it was handled poorly.

Fox recently shook up its evening lineup, replacing former 7 p.m. news anchor Martha MacCallum with a rotating cast of opinion hosts. The move came as Fox's ratings in that time slot had been outstripped by rivals.

While the decision desk is run by a contractor, Arnon Mishkin, who handled the statistical modeling of the desk, it fell to Sammon to determine editorially when Fox was ready to make its projection on air.

It was Sammon's role that raised eyebrows in the aftermath of the call, Fox staffers told The Post. But it was Stirewalt's dismissal that caused more consternation in the building, they said. "A major overreaction to Trump and the audience freakout," said one staffer, who spoke on the condition of anonymity because they were not authorized to speak publicly.
NYT ("Fox News Fires a Key Player in Its Election Night Coverage") adds:
Two senior leaders of Fox News's reporting division are exiting the network as the cable channel replaces some news programming with right-wing opinion shows and tries to lure back viewers who balked at its coverage of the 2020 election and its aftermath.

[…]

Fox News was the first news outlet to call Arizona for Mr. Biden, a move that infuriated many of its regular viewers — including Mr. Trump, who denounced the network as insufficiently loyal and urged fans to watch Newsmax and One America News instead.

[…]

Executives at Fox News — the profit center of Rupert Murdoch's American media empire — have been concerned by a postelection drop in ratings, a slump that has persisted for two months as upstart rivals like Newsmax gained viewers by featuring fringier fare that embraced Mr. Trump's baseless theories about electoral fraud.

Prominent conservative pundits at Fox News who supported Mr. Trump, like Tucker Carlson and Sean Hannity, remain popular and are tied to the network under long-term contracts.

Fox's corporate leadership has been scrutinizing the news division, which is led by Jay Wallace, the president and executive editor of Fox News Media, according to a person with knowledge of internal discussions. Fox News's daytime news programs, which often feature conservative guests but are helmed by anchors who do not report to the network's opinion side, have experienced a sharp loss in viewership.

Mr. Stirewalt appeared on Fox News several times on election night and the days afterward. He vigorously defended the network's early call of Arizona, even as anchors like Martha MacCallum grilled him about the decision; other TV networks did not call Arizona for Mr. Biden until days later. On Nov. 4, asked on-air about the Trump campaign's baseless claims of fraud, Mr. Stirewalt memorably replied, "Lawsuits, schmawsuits. We haven't seen any evidence yet that there's anything wrong."

Mr. Stirewalt's analysis bore out: Mr. Trump did not win Arizona and his team produced no credible findings of fraud. But Mr. Stirewalt's defense of the Arizona call drew condemnation from Trump fans, and he soon disappeared from the network's coverage; his last on-air appearance at Fox News was Nov. 16. (Mr. Stirewalt continued to co-host a Fox News politics podcast with the anchor Dana Perino, an episode of which was published on Sunday.)
Daily Beast ("Fox News Launches 'Purge' to 'Get Rid of Real Journalists,' Insiders Say") adds:
Politics editor Chris Stirewalt's exit from the network coincided with the sacking of at least 16 digital editorial staffers, including senior editors. People familiar with the situation said the layoffs—a "blood bath," as multiple Fox News insiders described it—were perpetrated by Porter Berry, the Sean Hannity crony now in charge of remaking Fox's digital properties in the image of its right-wing opinion programming.

[…]

[A] dozen current and recently departed Fox News employees who spoke with The Daily Beast all said the "purge"—as a few characterized it—was part of the network's larger effort to pivot its website from straight-news reporting to right-wing opinion content in the mold of Fox's primetime programming.

"There is a concerted effort to get rid of real journalists," said one recently departed Fox staffer. "They laid capable people off who were actual journalists and not blind followers."
While I never cared much for their opinion hosts, thinking them too strident (Bill O'Reilly) or lightweight (Sean Hannity) even in my days as I staunch Republican, I was a regular viewer of the networks news programming, particularly "Special Report with Brit Hume" and "Fox News Sunday" from 1998 or so until my regular watching of televised news faded out altogether circa 2005. And I tended to watch Fox or CSPAN for "event" coverage like presidential addresses, party conventions, and such for many years after that.
I long maintained, to the consternation of more liberal friends, that there was a rather stark division between the "news side" and the "opinion side," with the former being first rate. There was some blurring, in that "Special Report" and "Fox News Sunday" had panel discussions at the end, but even they were "fair and balanced," in the sense that folks like Juan Williams and Mara Liasson were there to give "the other side" and were treated respectfully. They weren't much different in that regard than shows on other networks, such as ABC's "This Week with David Brinkley."
While things clearly got worse in the last decade or so, with more and more of its quality news people forced off the air, the 2020 election night coverage still bore out the distinction: the network cared more about being correct than being right-wing.
But, having built their brand on being "the Republican network" and ultimately in being "the Trump network," the news side and opinion side became mutually incompatible. Trumpers don't want news, with its inconvenient facts; they want to hear things that comfort with their worldview.
I hate to see Chris Stirewalt go. His wife was for a while a work colleague of my late first wife and they remained friends through her death. Indeed, she helped make funeral arrangements. Through them, I met Chris and we were social for quite some time before mostly losing touch.
In my Atlantic Council days, I made quite a number of appearances on his Fox News Live show, "Power Play with Chris Stirewalt," and got to meet and appear with several of the Fox stars including Hume, Williams, and Fred Barnes. Even working in DC, it would up taking 90 minutes of my day to spend 15 on air. Once I took my current job in Quantico, it would have been three hours or more, which was obviously untenable, so I only went if I was otherwise planning on being in DC and eventually the invitations stopped coming.
I haven't talked to Chris in years, so can't vouch for his current politics, but he's almost certainly still more conservative than me. Still, just as old-style Republicans have no home in the party of Trump, reasonable conservatives who care about facts have no home in a network competing with Newsmax and OAN to see who can peddle the most outlandish conspiracy theories.