Gasoline Prices Expected To Drop As Much As 50 Cents By Summer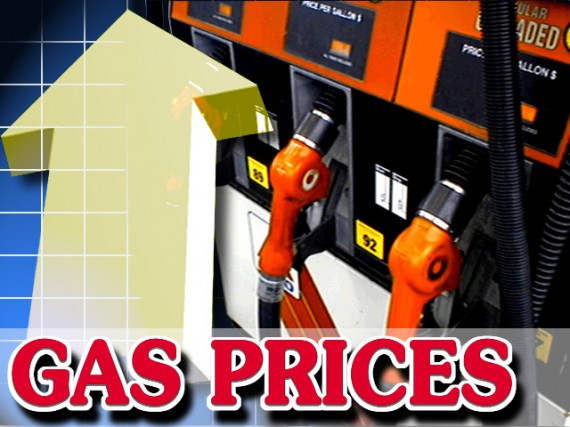 In what is undoubtedly good news for American consumers, the economy, and the Obama Administration, it looks like gasoline prices are heading downward just in time for the summer driving season:
Some relief from suffocating gas prices will likely arrive just in time for summer vacation. Expect a drop of nearly 50 cents as early as June, analysts say.

After rocketing up 91 cents since January, including 44 straight days of increases, the national average this past week stopped just shy of $4 a gallon and has retreated to under $3.98. A steady decline is expected to follow.

It might not be enough to evoke cheers from people who recall gas stations charging less than $3 a gallon last year. But it might help lift consumer spending, which powers about 70 percent of the economy. A 50-cent drop in prices would save U.S. drivers about $189 million a day.

Typically, gas prices peak each spring, then fall into a summertime swoon that can last several weeks. This year's decline should be gradual but steady, said Fred Rozell, the retail pricing director at the Oil Price Information Service.

Some drivers might not notice much of a price drop at first, Rozell cautioned. When average gas prices fluctuate nationally, some areas are affected more than others. In cities with many service stations, for instance, prices can be slower to fall. It's even possible prices will rise at some stations in coming days even if they decline nationally.

(…)

This past week, a confluence of factors stemmed the rise in gasoline prices.

Oil, which is used to make gasoline, tumbled 15 percent in price. Investors who were worried about rising oil supplies and falling gasoline demand in the United States helped drive down the price. Oil prices were also responding to a rising dollar. Oil is priced in dollars. So a stronger dollar makes oil less appealing to people buying with foreign currencies.

It was the largest weekly drop for oil in two and a half years. Some analysts predict that oil will keep falling in coming weeks — from about $97 a barrel to about $80.

Many U.S. refineries also are expected to boost production after a series of unplanned shutdowns stemming from power outages and other problems. Those refineries would pump more gasoline to gas stations. And the increased supplies should push down prices.

"It's going to be $3.50 per gallon this summer," oil analyst Andrew Lipow said. "At the very least, you can expect prices to fall 40 cents or so over the next several months."
Finally, some good news for a change.