Georgia Republican: Only College Graduates Can Run For Senate
Should it matter if a candidate for office isn't a college graduate? Georgia Republican David Perdue thinks so.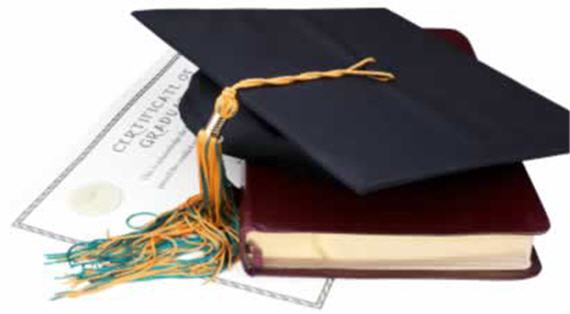 There are still several months left in the race to see which of five Republicans will end up facing Democratic candidate Michelle Nunn for the Senate seat being vacated by Saxby Chambliss at the end of the year, and the knives are already starting to come out. Perhaps the first sign of that came this week when comments made by David Perdue, the CEO of Dollar General who is among the candidates for the GOP nomination, attacked former Georgia Secretary of State Karen Handel by noting that she never graduated from college:
WASHINGTON — With David Perdue's ascent to the top of the polls in the Senate race comes additional scrutiny for his record and statements. Thus, a source passed along the above video of Perdue speaking in Bibb County in January about how his educational experience compares to former Secretary of State Karen Handel's:

"I mean, there's a high school graduate in this race, OK? I'm sorry, but these issues are so much broader, so complex. There's only one candidate in this race that's ever lived outside the United States. How can you bring value to a debate about the economy unless you have any understanding about the free enterprise system and how — what it takes to compete in the global economy?"

Handel left a broken home at 17, finished high school and went to work but never finished college. This issue came up during her 2010 campaign for governor, when there was talk about whether she only got a GED, which Handel vehemently disputed. Perdue holds undergraduate and master's degrees from Georgia Tech.

Asked this afternoon about Perdue's comments, campaign spokesman Derrick Dickey responded with this:

"David was simply making the case that he is the most qualified person in this race to help get our economy back on track so that we can start paying down the massive federal debt.  His comment was based on facts that are a matter of public record."
As Matt Vasilogambros notes, this isn't exactly a smart move on Perdue's part:
The problem here for Perdue, however, is twofold. First, he discounts Handel's backstory. She left an abusive home at 17 and finished high school while holding a job. After working her way up in her job and in Republican politics, she never finished college. Second, her education level matches that of many Georgians.

According to census statistics, only 27.8 percent of Georgians over age 25 hold a bachelor's degree or higher, while 84.4 percent have a high school diploma. For the 72.2 percent of Georgians without that college degree, Perdue's boast may tell them they're not smart enough for higher office.

And as TheAtlantaJournal-Constitution points out, neither Georgia Lt. Gov. Casey Cagle nor Rep. Lynn Westmoreland has a college degree.

The Perdue campaign attempted to defend the video, telling TheAtlanta Journal-Constitution, "David was simply making the case that he is the most qualified person in this race to help get our economy back on track," and continuing, "His comment was based on facts that are a matter of public record."
Well, you can judge how well Perdue did in that regard for yourself by watching the video of his remarks at the link above, but it seems pretty clear to me that he's stuck his foot in his mouth here in a manner that could come back to bite him. Whether he intended it or not, his remarks regarding Handel came across as elitist and condescending, which is something that someone who is already the CEO of a large corporation really can't afford to do. Moreover, his very argument makes no sense whatsoever. There are plenty of people serving in Congress today who don't have college today, many more who have served with distinction in that body with a High School Diploma or less throughout our history, and as noted above plenty of voters in Georgia who don't have college degrees themselves. Heck, by Perdue's logic neither Abraham Lincoln nor Harry Truman were qualified to serve in office either.
The politics of the issue aside, though, Perdue's claim that the lack of a college degree somehow makes one unqualified for office is just absurd. First of all, when it comes to "qualifications" for office, the only thing you have to be to run for Senate is an American citizen over the age of 30. The Constitution says nothing about what level of education or experience you must have for such a position. Whether such things matter is something that's up to the voters and, time and again, voters have shown that education isn't really all that important, at least not if there are other elements to a candidate's life story and experience that make them suited to a particular position. Moreover, as someone with both a college degree and a post-graduate degree I can't say that I would have considered myself qualified to run for any office upon graduation, not that I would have ever been foolish enough to pursue such an option to begin with. There's much more to what makes a person than how many initials come after their name, and Perdue may be destined to learn that the last thing you want to do in a hotly contested political race is make a big deal out of how long you went to school