GOP Senate Candidate Todd Akin: Victims Of "Legitimate Rape" Usually Don't Get Pregnant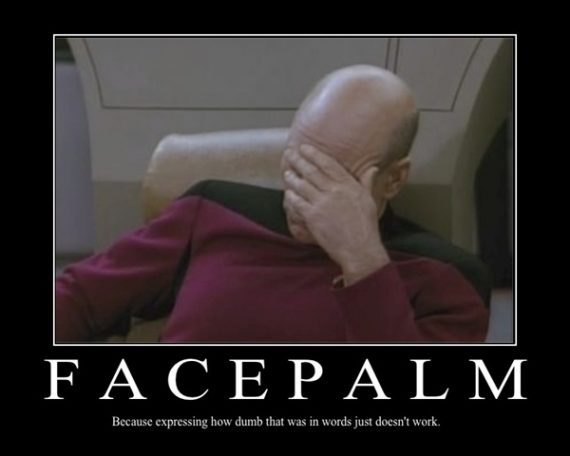 Missouri Republican Senate nominee Todd Akin is likely going to be taking a lot of fire for comments he made not to long ago regarding the reasons he doesn't support allowing women who have been raped to get an abortion: 
Rep. Todd Akin, the Republican nominee for Senate in Missouri who is running against Sen. Claire McCaskill, justified his opposition to abortion rights even in case of rape with a claim that victims of "legitimate rape" have unnamed biological defenses that prevent pregnancy.

"First of all, from what I understand from doctors [pregnancy from rape] is really rare," Akin told KTVI-TV in an interview posted Sunday. "If it's a legitimate rape, the female body has ways to try to shut that whole thing down."

Akin said that even in the worst-case scenario — when the supposed natural protections against unwanted pregnancy fail — abortion should still not be a legal option for the rape victim.

"Let's assume that maybe that didn't work, or something," Akin said. "I think there should be some punishment, but the punishment ought to be on the rapist and not attacking the child."
Here's the video of the portion of the interview in question, the full interview can be found here:
There's really two issues here, of course. First, there's Akin's completely unsupported assertion that women's bodies are somehow capable of preventing pregnancy in the event of a rape. That's simply false. Second, though, is what I think is the more interesting part of Akin's comment, the idea that there's such a thing as "legitimate rape" as opposed, presumably to "illegitimate rape." It's reminiscent of the effort by House Republicans to limit taxpayer funding of abortions only to cases of "forcible rape," as if there's such as thing as unforced rape, an effort which they soon abandoned. It reminds one of the assertion that one often hears from abortion opponents that a rape exception to an abortion ban would mean that women would fake being raped in order to get an abortion. It's stupid, offensive, and not at all in line with the evidence of how women who actually been raped respond to their trauma.
The most recent polls show Akin leading Senator Claire McCaskill. I would expect that McCaskill's campaign will start hitting him on these comments relatively soon. It will be interesting to see how that impacts the race.
Update: Akin's opponent, Senator Claire McCaskill has weighed in:
"It is beyond comprehension that someone can be so ignorant about the emotional and physical trauma brought on by rape," said McCaskill. "The ideas that Todd Akin has expressed about the serious crime of rape and the impact on its victims are offensive."
Indeed.
Update #2 Congressman Akin has just released this statement:
"As a member of Congress, I believe that working to protect the most vulnerable in our society is one of my most important responsibilities, and that includes protecting both the unborn and victims of sexual assault. In reviewing my off-the-cuff remarks, it's clear that I misspoke in this interview and it does not reflect the deep empathy I hold for the thousands of women who are raped and abused every year. Those who perpetrate these crimes are the lowest of the low in our society and their victims will have no stronger advocate in the Senate to help ensure they have the justice they deserve.

"I recognize that abortion, and particularly in the case of rape, is a very emotionally charged issue. But I believe deeply in the protection of all life and I do not believe that harming another innocent victim is the right course of action. I also recognize that there are those who, like my opponent, support abortion and I understand I may not have their support in this election.

"But I also believe that this election is about a wide range of very important issues, starting with the economy and the type of country we will be leaving our children and grandchildren. We've had 42 straight months of unacceptably high unemployment, trillion-dollar deficits, and Democratic leaders in Washington who are focused on growing government, instead of jobs. That is my primary focus in this campaign and while there are those who want to distract from that, knowing they cannot defend the Democrats' failed economic record of the last four years, that will continue to be my focus in the months ahead."
And that's up to the voters of Missouri.