Governors Only For President?
A top House Republican suggested today that only Governor's should be President. His argument has both practical and historical merit.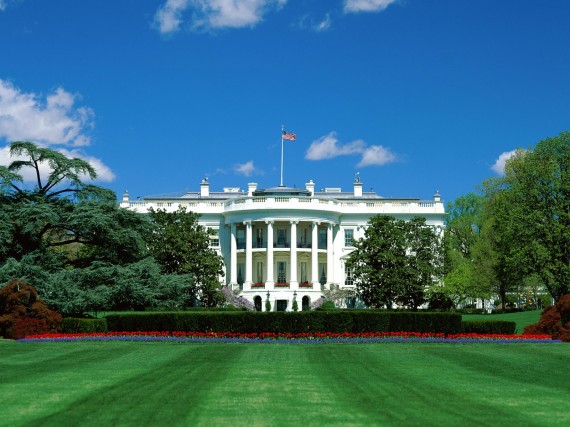 House Majority Whip Kevin McCarthy had some interesting comments this morning regarding the race for his party's nomination in 2016:
House Majority Whip Kevin McCarthy (R-Calif.) asserted Thursday that no one should become president without first serving as a governor.

McCarthy directed his attack at President Obama. He said the president is unwilling to negotiate with Republicans — a skill, McCarthy said, he could have been acquired while running a state.

"I'm a firm believer that I don't think anyone should become president if they haven't been a governor first," he said on MSNBC's "The Daily Rundown."

"A governor picks a cabinet, has to work with both sides, can't print money, has to have a balanced budget. The challenge in Washington is the ability to work together."
McCarthy isn't the first person to make this suggestion, it's one that political observers have been making for years before Barack Obama became President. The basic premise, of course, is similar to the one that McCarthy made in the brief interview, namely that unlike legislators a Governor has executive experience running a government which is, of course, the primary task of a President. Additionally, of necessity, Governor's gain experience working together with their respective state legislatures trying to get legislation passed, something that usually requires working across party aisles and building coalitions. This is even true in states where the Governor and the legislature come from the same party since it's typically the case that the party leadership in the legislature has a different policy agenda than the Governor might be interested in pursuing. All of these is experience that would suit someone interested in becoming the President of the United States quite well.
Legislators on the other hand, don't really gain any of this experience. They don't execute laws, they typically just follow a policy agenda set by the party they belong to, and, perhaps most importantly, they tend to make a name for themselves nationally not by crossing party lines and compromising but by being the party firebrand. This last part, of course, has been especially true of Republicans on Capitol Hill in recent years.
There's also a good deal of historical evidence to support McCarthy's argument in favor of Governor's being best suited to be President. Over the past 100 years in particular, the most effective Presidents in terms of getting their agenda through Congress have been Governors. For example, Woodrow Wilson, Calvin Coolidge, Franklin D. Roosevelt, Ronald Reagan, Bill Clinton, and George W. Bush were all Governors before becoming President and, while one may agree or disagree about whether or not these men were good Presidents, in each case there's evidence in their Presidency to support the idea that their experience as Governor helped them greatly in their role as President of the United States. It's also worth noting that of the nine Presidents who served two terms or portions of two terms, six were Governors, two were former Vice-Presidents, and one was the Supreme Allied Commander in Europe during World War II. Indeed, only one former Governor found himself thrown out of office after his first term. By contrast, only four siting legislators have ever been elected President and Obama is the only one of those to be reelected. (Although it's probably fair to note that the other three, Garfield, Harding, and Kennedy died before they could stand for reelection.)
Politically, of course, people will see McCarthy's comments as a shot across the bow at Senators who are quite obviously considering running for President in 2016 such as Marco Rubio, Rand Paul, or Ted Cruz and, perhaps, a subtle endorsement of potential candidacies on the part of people like Chris Christie, Jeb Bush, Scott Walker, or Indiana Governor Mike Pence, whose name has been mentioned quite a lot recently in conversations about potential 2016 candidates. Perhaps that's what McCarthy is aiming for here. Indeed, this could be seen as part of the GOP "establishment" push back against the Tea Party. Even if that's the case though, he makes a very good point here that Republicans especially ought to pay attention to, because their best luck at getting back the White House is to go for someone with actual governing experience rather than a flash in the pan Senator who can give 21 hour speeches but doesn't know the first thing about governing.