Gran Torino a Conservative Movie?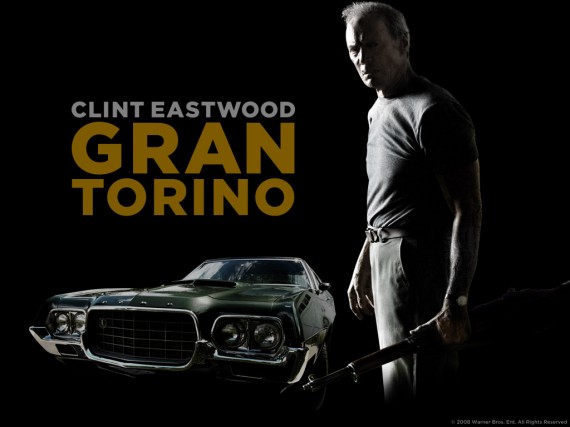 Matt Yglesias observes that, "The idea that Gran Torino is a conservative movie is, meanwhile, bizarre. In its main plot arc it's very clearly a subversion of Dirty Harry-style right-wing vigilante fantasies."
I fully agree with the first sentence of Matt's quote above but for a totally different reason:  There's no such thing as a conservative movie.  Or a liberal movie.  Or a libertarian movie.  There are only movies which are produced by conservatives, liberals, or libertarians hoping to get across a message that comports with their views and conservative, liberal, or libertarian viewers of said movies who find elements therein that reinforce their own view or, alternatively, strike them as hamhandedly trying to get across a contrary view.
As to Gran Torino itself, without giving away enough to spoil the film for those who haven't yet seen it, I tend to side with his first commenter, Miracle Max, who observes, "You can't very well characterize someone who totes a pistol around and waves it in peoples' faces, albeit in a good cause, as committed to non-violence. Eastwood resorts to non-violence at the end out of practicality, not any moral determination."
Eastwood's politics, judging from various interviews I've seen with him as well as the films he's made in recent years, is rather eclectic.  He doesn't dispute Neil Cavuto's characterization of him as libertarian and he's a lifelong Republican who endorsed McCain in 2008.   Judging from his movies, I gather he thinks killing, including in war, is generally senseless but he'd do what he had to if backed into a corner.
The thing with movies, though, especially ones driven by complicated characters, is that people will watch them and come away with decidedly different messages.  Turning to another recent highly acclaimed Eastwood flick that can be discussed without concern about spoilers: Is "Million Dollar Baby" a liberal movie because of its message about gender equality? A conservative movie because of its message of what can be achieved with hard work? A libertarian movie because of its message on euthanasia? Or just a movie?
UPDATE: Regular commenter Triumph below notes that there are movies — he cites "Birth of a Nation" — where the filmmaker's political intent is so pervasive as to defy counter-interpretations.   That's probably true.  Some of the Michael Moore films come to mind as more recent examples.
Aside from sheer propaganda, though, it's really hard to do a political movie.  Take, for example, Joel Schumaker's 1993 classic "Falling Down," in which anti-hero William 'D-Fens' Foster (Michael Douglas) gives the famous "I'm mad as hell and I'm not going to take it anymore!" rant. Many people embraced Foster as a regular guy speaking out for them.
Ditto the 1992 Rob Reiner-Aaron Sorkin film "A Few Good Men."  You couldn't ask for a more liberal — or talented — creative team.  Yet, as I recall from the debate here at OTB during the run-up to the Iraq War, a huge number of people thought the Colonel Jessep (Jack Nickolson) character was a hero and triumphantly quoted his line "I have neither the time nor the inclination to explain myself to a man who rises and sleeps under the blanket of the very freedom I provide and then questions the manner in which I provide it. I would rather you just said 'thank you,' and went on your way" without realizing it was meant to be an expression of fascism.
I'm not a postmodernist by any means but people do assign meanings.  And well made films, which make the characters something other than black and white caricatures, often have people sympathizing with the bad guy.