Have Democrats Moved Too Far to the Center?
Has the party paid too big a price to attract suburban voters?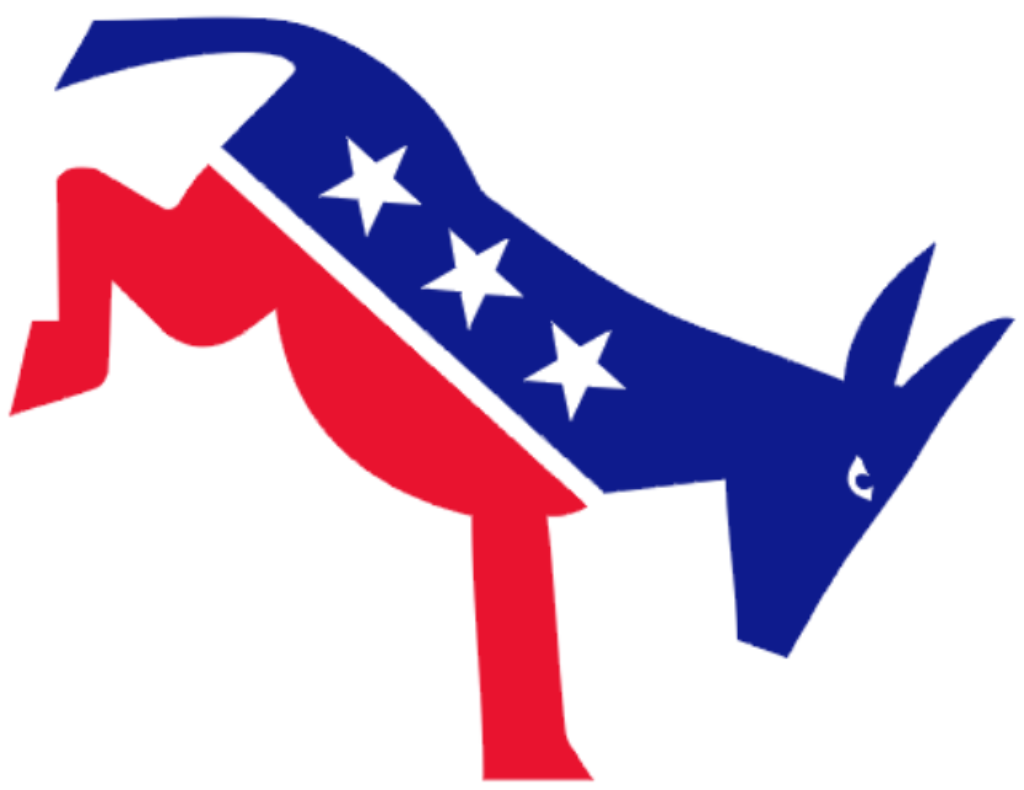 History professors Lily Geismer and Matthew D. Lassiter take to the op-ed pages of the NYT to argue "Turning Affluent Suburbs Blue Isn't Worth the Cost."
Democratic politicians and strategists identify a "suburban revolt" against President Trump and right-wing Republican extremism as the key to victory in the 2018 and 2020 elections. They point to Democratic successes in the off-year 2017 elections in Virginia and New Jersey, and the surprise triumph of Senator Doug Jones in Alabama, as evidence for the party's plan to target college-educated white women, upper-middle-class moderates and even disillusioned conservatives in the affluent suburbs.

In primary contests last week from California to New Jersey, Democrats pursued that "electability" strategy through the "Red to Blue" project of the Democratic Congressional Campaign Committee, which targeted suburban swing voters by clearing candidate fields for moderate and conservative Democrats like Gil Cisneros in Orange County and Jeff Van Drew in New Jersey.

The nomination of centrist candidates may bring Democratic gains in the affluent suburbs in the midterms. But the electoral success of that strategy has previously been modest — and more important, the party has paid insufficient attention to the substantial policy costs of turning moderate and affluent suburbs blue. Democrats cannot cater to white swing voters in affluent suburbs and also promote policies that fundamentally challenge income inequality, exclusionary zoning, housing segregation, school inequality, police brutality and mass incarceration.

The political culture of upscale suburbs revolves around resource hoarding of children's educational advantages, pervasive opposition to economic integration and affordable housing, and the consistent defense of homeowner privileges and taxpayer rights. Indeed, unlike traditional blue-collar Democrats, white-collar professionals across the ideological spectrum — for example, in the high-tech enclaves of California and Northern Virginia, which combined contain eight of the 15 most highly educated congressional districts in the nation — generally endorse tough-on-crime policies, express little interest in protections for unions and sympathize with the economic agenda of Wall Street and Silicon Valley.
This is a sharpened version of a longstanding argument in American politics: the trade-offs between ideological purity and electoral appeal. Moving too far to the left or the right (to the extent those terms still have much meaning) makes it harder to win elections. But what's the point of winning elections if you can't enact your policy preferences?
The thing is, the "costs" Geismer and Lassiter point to are meaningful only to the extent they're being paid. Would the policies they say are being traded away otherwise be enacted if the Democrats were more aggressive in pursuing a progressive agenda? It's not obvious that they would. Certainly, not if running on that platform resulted in the election of Republican officials instead of moderate Democrats.
To explain the realignment of American politics and the migration of working-class whites to the Republican Party, observers usually focus on how politicians from Richard Nixon to Donald Trump have exploited white backlash against racial and cultural liberalism.

The flip side of this is the deliberate, long-term strategy by the Democratic Party to favor the financial interests and social values of affluent white suburban families and high-tech corporations over the priorities of unions and the economic needs of middle-income and poor residents of all races. It's no coincidence that the bluer that suburban counties turn, the more unequal and economically stratified they become as well — a dynamic evident along Route 128 outside of Boston, in the once solidly Republican suburbs of Connecticut and New Jersey, in boom regions such as Atlanta and Denver, and along the West Coast from Seattle to San Diego.

The party's suburban strategy emerged during the 1970s to counter Mr. Nixon's racially charged appeals to "forgotten Americans." Politicians like Michael Dukakis of Massachusetts campaigned on an agenda of protecting suburban quality of life, getting tough on crime, cutting middle-class taxes and promoting high-tech corporations. These "Atari Democrats," along with the Democratic Leadership Council and Bill Clinton, played a key role in shifting the party's center of gravity from industrial unions and working-class voters to high-tech corporations and postindustrial suburban professionals.
It's interesting to think of Dukakis, who was portrayed even in the Democratic primaries as soft on crime (recall that Al Gore, not  Lee Atwater, introduced the Massachusetts prisoner furlough program into the campaign), as a tough-on-crime Democrat. Regardless, it's true that, especially after successive blowouts in the 1984 and 1988 presidential campaigns, the Democratic Party sought to put forth a more moderate image. Clinton and the DLC are most associated with that movement.
It's worth noting that, at least at the presidential level, it was highly successful. The GOP won the 1968, 1972, 1980, 1984, and 1988 elections, many of them in blowouts; they lost narrowly in 1976 in the wake of Watergate, with an accidental candidate, in the throes of a recession, and against a Southern Democrat who was arguably the conservative in the race. They've won the popular vote in all but one election since then.
While Clinton and Barack Obama were perhaps more moderate than theoretically-elected alternative Democrats, generating frustration from the liberal/progressive wing of the party, it's not as if they didn't move the ball on key issues. Most notably, women's equality, gay rights, and healthcare expansion occurred on their watch and as a result of both their policy initiatives and judicial appointments. (Republican George W. Bush did his part, especially in the Medicare prescription drug benefit expansion.)
Could the ball have been moved further had the Democrats run, say, Paul Tsongas or John Edwards? Maybe. But there's no guarantee they'd have won those elections.
Geismer and Lassiter close:
The Democratic fixation on upscale white suburbs also distorts policies and diverts resources that could generate higher turnout among nonwhite voting blocs that are crucial to the party's fortunes and too often taken for granted. It should not be that hard for liberalism to challenge the Republican tax scheme to redistribute income upward, and build on Mr. Obama's important but inadequate health care reform, with policy solutions that address the real diversity of American suburbia.

That strategy would embrace a broad economic platform promoted by progressives like Elizabeth Warren and Stacey Abrams in her race for governor in Georgia.

Democratic strategists seem unable to understand why Mr. Trump carried the upper Midwest or why Hillary Clinton's suburban strategy generated such unenthusiastic turnout among nonwhite voters. A political agenda fixated on turning affluent suburbs blue is capable of building neither a stable long-term majority nor a policy blueprint worthy of the progressive mantle.
I'm skeptical that a policy aimed at ramping up the turnout of nonwhite voters wouldn't energize the suburban whites Geismer and Lassiter lament being targeted.
Democrats have been challenging "the Republican tax scheme" going back to at least the 1980 election; Clinton and Obama, in fact, helped roll it back.
While I support radical-for-America reforms to health care, Obamacare writ large was highly controversial even if parts of it were quite popular. Medicare for all, which would almost certainly be an improvement over the current hodgepodge, simply isn't politically achievable any time soon.
That Trump's appeal to blue collar voters was enough to eke out an Electoral College victory over a uniquely flawed candidate (who still got 3 million more votes than he did nationally) is hardly evidence that a progressive agenda is widely popular. It's quite possible, given that Trump himself is uniquely flawed, that a Bernie Sanders could have beaten him with his own brand of populist demagoguery. But 2016 is almost certainly an aberration rather than a model around which to build a master plan.
The late William F. Buckley declared back in 1964 that conservatives should support "the rightwardmost viable candidate." That strategy worked well for years, electing very conservative Representatives and Senators from Southern and rural states, more moderate ones from Western and Northeastern states, and nominating moderately conservative candidates for President. Recently, despite the fluke election of Trump, they've drifted away from the "viable" qualifier. That's mostly a function of the change in the media landscape, which has fueled the primary defeats of relatively moderate Republican incumbents in favor of unelectable ideologues.
The Democrats were a generation late with their version of the Buckley Rule but they applied it splendidly starting in 1992. Geismer and Lassiter are calling, essentially, for the party to make the mistake Republicans have made over the last few years. Doing so would, I fear, be the best hope for a second Trump term.