Trump And The GOP Continuing To Implode Among Suburban Voters
Tuesday's elections continued a trend in which Republicans have lost support among suburban voters, even in deeply red states. Guess who's responsible for that.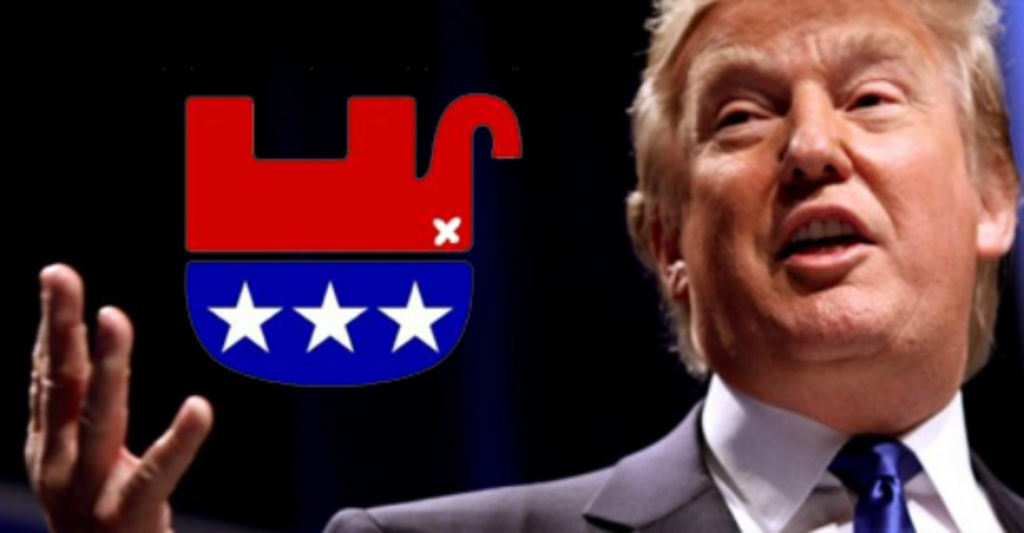 While Tuesday's off-off year elections offered few highlights outside of the Governor's race in Kentucky and the state legislative races in Virginia, both of which contained bad news for the Republican Party, perhaps the one thing that should concern Republicans is the fact they continue to lose support in the suburbs:
New flashes of Democratic electoral strength Tuesday from the outskirts of Memphis, Cincinnati and Philadelphia to the neighborhoods of Northern Virginia marked an advancement of the party's dominance across America's fast-changing suburbs.

The results underscored the profound electoral realignment that has been unfolding since President Trump's ascent upended the nation's political dynamics, marking the third time since his 2016 victory that Republicans lost ground in those communities while solidifying their hold on rural areas.

An apparent Democratic win Tuesday in Kentucky's gubernatorial race, as well as the Democratic takeover of the Virginia state legislature, left Republicans stumbling and increasingly uncertain about their own political fates.

"It was a rough night," said Scott Reed, the chief political strategist for the U.S. Chamber of Commerce. "There is a lot of positive news around President Trump's governing on the economy, on regulations and judges, and it seems to be overwhelmed by the drama."

Sky-blue campaign signs in Delaware County, Pa., a historically Republican Philadelphia suburb where Democrats swept the ballot box, told the story of how even local council contests had been nationalized.

"Had enough Trump? Flip Delco Nov. 5th," said the signs, which were stuck on roadsides and outside polling places.

"The state is flipping its political identity," said Larry Ceisler, a Democratic media consultant in Philadelphia. "The suburbs that used to be moderate Republican suburbs, controlled by the GOP, are almost totally blue, going all the way down to seats on the school boards. Individuals did not matter."

Many Republican candidates across the country, meanwhile, fell back on the polarizing campaign style that Trump has embraced, denouncing Democratic rivals as "socialist" and warning of illegal immigrant invasions, a strategy that, while spurned in the suburbs, helped them succeed in more rural places such as southwestern Pennsylvania, where Republicans made gains in local elected offices.

Trump's rural strength helped him flip Pennsylvania, Wisconsin and Michigan, traditionally Democratic states, to gain his electoral college victory. But since then, the losses in suburban areas have had far greater electoral impact, driving the nation's political shift since the 2016 election. As president, Trump has seen a 47-seat Republican advantage in the U.S. House become a 36-seat deficit, largely because of suburban defections. The number of Republican-held governorships has fallen from 33 to 26, and the percentage of state legislative seats controlled by the party has fallen from 57 to 52.

"Republicans aren't leaning in on the issues that affect suburban, affluent voters like gun safety and the environment," said former congressman Ryan Costello (R), who retired from his Chester County, Pa., seat in 2018 rather than face reelection. "Plus, Trump is not a benefit but a burden. That forces Republicans to have to ask voters to really hear them out on issues like taxes and school safety even if those voters don't like Trump and that's not easy."
Republican losses in the suburbs could even be seen in the one GOP bright spot of Election night:
The same shift was also evident in Mississippi, where Republican Tate Reeves easily won the governorship. Outside Memphis, Reeves carried 61 percent of the vote, compared with four years ago when the Republican candidate for governor won 80 percent of the vote, according to an analysis by Inside Elections. In Madison County, Miss., which includes tony suburbs of Jackson, the Republican vote margin in the gubernatorial race fell from 69 percent to 49 percent.

The same problems continue to roil Republican politics in other states. Texas House Speaker Dennis Bonnen (R) recently announced he would step aside after he was caught on tape admitting to concerns about Trump's weakness. "With all due respect to Trump, who I love by the way — he's killing us in the urban-suburban districts," Bonnen said in the recording, according to a transcript.
It used to be the case that suburban voters were a Republican stronghold, especially in states such as Pennsylvania, Virginia, and other states where suburban voters often served as a counterbalance to the far more Democratic-leaning cities that they border. Beginning more than a decade ago, though, that trend of suburban voters being at least somewhat more Republican than their urban counterparts started coming to an end, and it has accelerated significantly since President Trump was elected. While the reasons for this shift vary from state to state, and in many cases, such as Virginia, North Carolina, and Georgia are due at least in part to the fact that the suburbs have taken in residents from more Democratic-leaning states, the fact that the phenomenon is apparently also showing up in states like Mississippi that are about as ruby red as you can get seems to suggest that there's something that has happened that has caused the suburban exodus to accelerate.
Based on the trends, it seems clear that the primary driver of that exodus now is President Trump himself. This is especially true among suburban women, both married and unmarried, who have been voting Democratic in ever larger numbers in nearly every election that has taken place since the President took office. This can be seen most prominently in the Virginia elections in 2017, the midterm elections nationwide in 2018, and again in Virginia in 2019, all of which saw suburban voters, and especially suburban women abandon the Republican Party in droves. In Virginia, the result of that is that Fairfax County, the state's most populous county, now has a Richmond state legislative delegation that is entirely Democratic. Similar results can be seen in neighboring counties such as Prince Willam and Loudoun counties, both of which saw Democratic pickups in areas where Republicans at least used to be competitive.
If this continues into 2020, and there's every reason to believe that it will, then President Trump and the Republican Party will have plenty to worry about. Across the country, at both the Presidential level and in Senate and House races, these suburban districts have in the past been places where Republican candidates were at least competitive. If that's no longer the case even in a small number of the battleground states, and this is what the trend seems to suggest, then Republicans in general and the President, in particular, could find themselves in serious trouble.
It seems to be without question that the President continues to maintain strong levels of support from rural voters, but those voters are generally not a significant enough part of the population of a given state to make up for the kind of losses the GOP is suffering at the suburban level. Republicans looking for a reason for all of this need only direct their attention to the White House and its current residents, and they need to ask themselves whether the short-term benefit they get from backing this man is worth the damage he's doing both to the country and to their party.