Have They No Decency?
Why have so few Republicans stood up to condemn Allen West?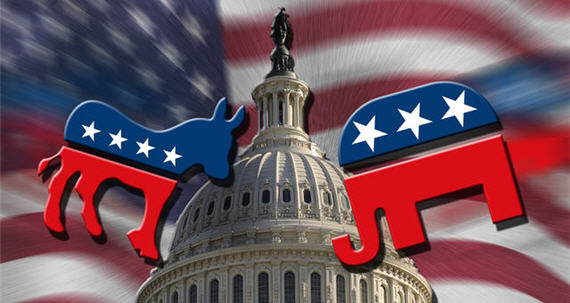 Over at CNN, John Avlon wonders why so few Republicans have stood up to condemn the claim made by Florida Congressman Allen West that nearly half of the members of the House Democratic Caucus are Communists:
Not only did West not apologize — or receive significant criticism from his fellow Republicans — his revealing response was to raise funds off it.

The number West picked out was apparently based on the number of congressmen affiliated with the Congressional Progressive Caucus. This is an organization of the most liberal members of Congress, but to call them communists is a slander splashed with blood.

Communists, of course, murdered more than 100 million people in the past century, if you add up the rough total of butchery by Vladimir Lenin (Soviet Union), Joseph Stalin (Soviet Union), Mao Zedong (China) and Pol Pot (Cambodia). This is the reason people were understandably offended at Miami Manager Ozzie Guillen's recent comments professing admiration for Cuban Communist dictator Fidel Castro.

To equate liberals in Congress with communists is like equating conservatives in Congress with fascists — something only the most brain-dead Occupy protester would attempt.

And just for a moment imagine if a liberal member of Congress made an equal and opposite accusation, saying that all the members of the tea party caucus were Nazis. It would be rightly greeted with wall-to-wall outrage.

But the asymmetric polarization of our politics has made such accusations within the easy reach of politically successful ideologues at unguarded moments.

West's comments were simply extensions of U.S. Rep. Michele Bachmann's infamous statement in 2008 about how then-candidate Barack Obama — and many Democratic members of Congress — held "anti-American views."

They really believe this stuff: Anyone who is not avowedly conservative is considered liberal — and therefore anyone who is avowedly liberal is considered communist. This is not a little insane.

It is this logic also that allows conservative activists to paint Obama as socialist or communist. Anything even slightly left of center is immediately seen as extreme. Thereby ideas embraced by Republicans even a decade ago — such as the individual mandate to buy health insurance — are now seen as radical and a clear attempt to undermine the U.S. Constitution and replace freedom with socialism.
There's very little that Avlon says here that I can disagree with, or that even comes close to being incorrect. As we've pointed out here at OTB many times, most recently in this excellent post by James Joyner, the goalposts of American conservatism have moved significantly over the past thirty years to the point where former Reagan Administration advisers like Bruce Bartlett and David Stockman are considered anathema because of their refusal to embrace the new orthodoxy, even though their actual positions have changed little since the days they served the man that conservatives continues to claim to revere.
It's not just an ideological issue, though, because it is arguably true that the ideological differences among Republicans were even greater in Reagan's era than they are today. On both sides of the political aisle, there is far less toleration for dissent than there used to be and, as the past several years in Congress have shown us, far less willingness to compromise. Whether you tune in to Rachel Maddow on MSNBC or Sean Hannity on Fox News Channel, you are presented with a vision of politics as a war where the other side must not just be beaten at the ballot box, but utterly defeated, discredited, and mocked. The only difference is that the identity of the enemy changes depending on which channel you happen to be watching.
The real problem, as Avlon notes, is that we've reached a point in our politics where incitement isn't just a fringe activity, but a political strategy:
When a member of your "team" says something extreme, it is either ignored or excused by invoking extreme statements from the other side of the ideological gulf — therefore the conservative response to Rush Limbaugh calling Sandra Fluke a slut was to try and make the debate about Bill Maher's past statements about Sarah Palin.

An insensitive but not entirely inaccurate statement by liberal pundit Hilary Rosen is suddenly seen as serving as a surrogate for the Obama campaign despite their immediate denunciations of it. Extending this logic, Mitt Romney will be held that responsible for anything extreme conservative talking heads say in this campaign.
All of this is a by product of the "politics as war" ideology. If you view politics as a war then of course you're going to be reluctant to attack members of "your side" even when they say something completely insane like Allen West did. In the same manner, when Rush Limbaugh called Sandra Fluke a slut the reaction from most on the right wasn't shock and horror, but to circle the wagons and to defend Limbaugh by joining in what clearly was a baseless and insulting charge hurled at a 30-odd year old law student. This is what conservatives have been taught to do, after all, not just by Limbaugh, but also by the late Andrew Breitbart and those who have taken over the operation of his websites since his passing. Indeed, the most common hashtags one saw on Twitter from conservatives on Twitter since Breitbart's passing have been things like #IAmBreitbart and #War, the last one a clear indication of what these people consider politics to be.
As I noted, though, there are huge problems with conflating politics and war. Not only are you compelled to view your political opponents as enemies and defend even the most idiotic comments made by people on "your side," even when a modicum of common sense would tell you not to do so, but you are adopting a governing philosophy that makes it impossible to govern. If you view politics as war, then it's impermissible to consider opposing ideas, because doing so would be surrnder to the enemy. If you view politics as war, then anyone who dares to dissent from orthodoxy must be condemned and becomes one of the enemy. If you view politics as war, even the most minor policy issue is turned into the battle of the century when a more balanced view of things would tell you that some battles are more important than others. Most importantly, if you view politics as war, then compromise, which is the essence of governing, becomes impossible to accept. The result is gridlock of the worst kind.
In a rational era, it should not be hard for partisans to condemn the Allen West's, or the Alan Grayson's, of the world when they say stupid and outrageous things. The fact that so few Republicans have stood up and told Congressman West that he ought to apologize, not just to House Democrats, but indeed to all Americans for his vile McCarthyism, is nothing more than another example of how damaged our political culture has become. Unless it changes soon, I fear that we'll find ourselves unable to deal with a real crisis when it presents itself.