Hill Staffers Behaving Badly, And Tweeting About It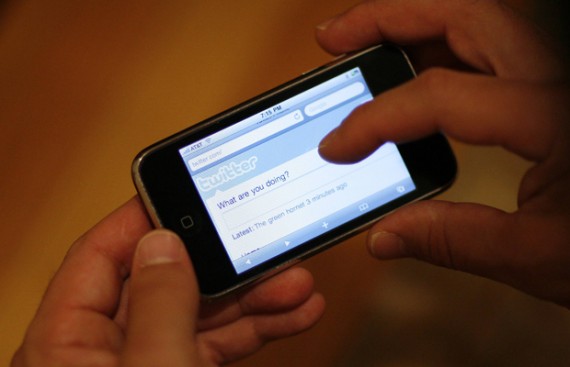 Three staffers for Washington State Democratic Congressman Rick Larsen find themselves out of work for taking to Twitter and, well, describing a work place that seemed more like Animal House than a Congressional office:
They called it a "December to Remember": a mission to spend the final month of the legislative session partying under the patronage of Rep. Rick Larsen.

Eight days into it, and a series of ill-advised tweets later, three staffers for the Washington Democrat were fired Thursday after a local website detailed a pattern of wildly unprofessional behavior—including drinking on the job and insulting the congressman—POLITICO has confirmed.

"Congressman Larsen and his staff became aware of the issue concerning the three staff members at noon EST. We became aware of the issue through a tweet referencing an article about the incident. Congressman Larsen immediately decided to fire the three staff members involved in the incident. The staff members were dismissed at 1:10 p.m. EST," Larsen's office said in a statement.

The Capitol Hill staff culture has always resembled a fraternity party for the just out of college professionals who dominate the offices. In this case, staffers clearly crossed the line, Larsen's office says.

"Neither Congressman Larsen nor his other staff were aware of the actions by these three staff members before today," it said."Congressman Larsen is disappointed by their actions and takes this very seriously. He has made it clear that he will not tolerate this kind of behavior."
And what, exactly, were they doing that caused them to get fired, you might ask? Well:
The Twitter accounts, which the site says belong to legislative assistants Seth Burroughs (@therocketship1) and Elizabeth Robbee (@betsybites), and legislative correspondent Ben Byers (@byers_remorse), sent messages in disparaging Larsen and their work for him over a period of at least four months both during and after work hours, according to the report. In one tweet Larsen is referred to as a "p—sy." In another, Burroughs appears to brag that he destroyed his official work Blackberry in the December to Remember debauchery, according to screen grabs posted on the Daily Marker Website. The accounts have since been deleted.

In one, @TheRocketship1 tweeted "My coworker just took a shot of Jack crouching behind my desk. We have unabashedly given up on just about all things work related #D2R"

In another Tweet, @TheRocketship1 posted "I'm pretty sure I couldn't pass a field sobriety test right now. Looking forward to a day in the office. #D2R #workoutskipped
The Northwest Daily Marker also reports that at least one of the staffers had sent out repeated tweets referring to his boss, the Congressman, as an "idiot," as well as using other words best not repeated here. So, it's not really all that surprising that they'd end up getting terminated over this.
The funny thing is that we really don't know if they were actually doing  most of the things they were tweeting about, such as drinking on the job and playing Nirvana videos on YouTube all day while Congress was on recess. It's entirely possible that this was all some Twitter persona act on their part. Of course, the other option is that they actually were showing up to work on the Hill intoxicated. In either case, the truly stupid move on their part was to broadcast all of it, real or imagined, on Twitter for the entire world to see.  After all, it's not like they didn't have any warnings, back in September, Burroughs had sent out this Tweet:.

Should've listened to Mom, kid.