House and Senate on Defense Bill Collision Course
A standoff over social issues may derail a $900 billion budget bill.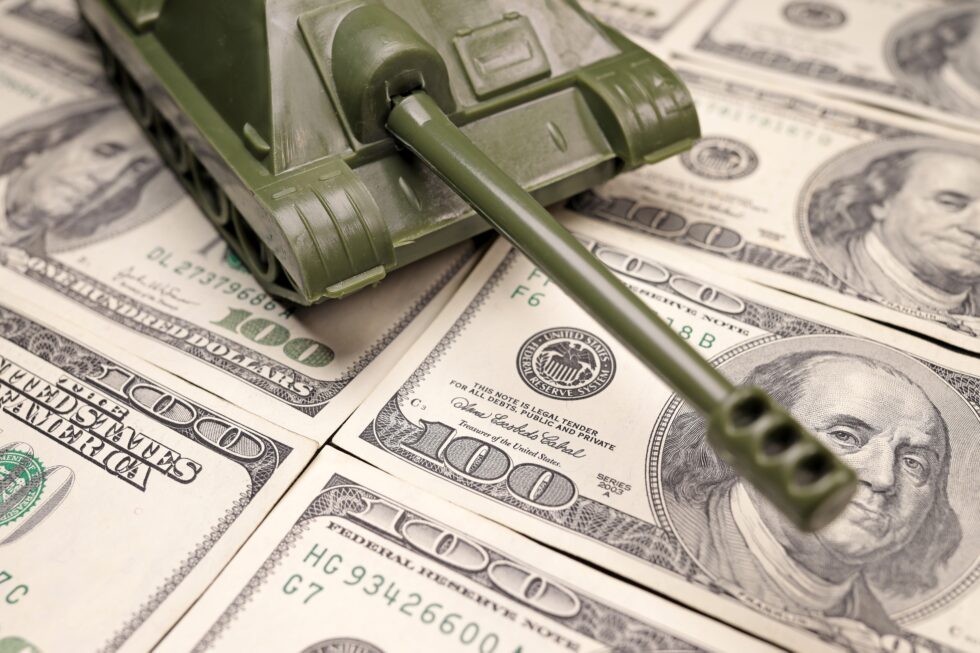 WSJ ("Senate Passes Defense Bill, Setting Up Fight Over Abortion, Transgender Care"):
The Democratic-led Senate passed its version of the annual defense-policy bill with broad bipartisan support, putting the legislation on a collision course with the Republican-controlled House, which narrowly voted earlier this month to add contentious provisions that would restrict abortion access and transgender healthcare for troops.

The vote was 86-11.

"What's happening in the Senate is a stark contrast to the partisan race to the bottom we saw in the House, where House Republicans are pushing partisan legislation that has zero chance of passing," said Senate Majority Leader Chuck Schumer (D., N.Y.), ahead of the Senate vote. Schumer noted that the Senate process included votes on 98 amendments, many of them bipartisan.

"This is really important for our country," said Senate Minority Leader Mitch McConnell (R., Ky.).

The Senate's National Defense Authorization Act for fiscal 2024, or NDAA, does share some central similarities with the House-passed version: Both would authorize $886 billion in spending on national security, including a 5.2% pay raise for service members and the Defense Department's civilian workforce, and green light $300 million in security assistance for Ukraine.

But senators largely sidestepped the polarizing social issues that had roiled the House a few weeks earlier, when members of the ultraconservative Freedom Caucus demanded and won amendment votes related to abortion and transgender care for service members.

Both amendments narrowly passed the House, mostly along party lines. One would overturn a Pentagon policy allowing troops leave and travel funds for reproductive healthcare—including abortion—and the other would prevent the Defense Department or Tricare, the military's healthcare program, from providing gender-related surgeries and hormone treatments for transgender people.

House Republicans said they were delivering on their promise to end what they saw as the Biden administration's inappropriate "social experiment" on the military, while Democrats complained that Republicans had hijacked a national-security bill to push a far-right political agenda.
Whether not funding abortion access or sex changes is a "far-right agenda" is debatable. The Hyde Amendment has been the law of the land for decades and transgender issues remain genuinely controversial. Still, they're a weird hill to die on on a massive spending bill that has long been viewed—unlike other spending bills—as "must pass."
Senators mostly avoided the controversy—for now—by skipping floor votes on any amendments dealing with abortion access and transgender treatments in the military.

Sen. John Kennedy (R., La.), who opposes abortion, said adding an abortion amendment was too controversial to consider. "One way to gum up the works at this point is to get off into divisive issues like abortion," Kennedy said. 
Kennedy is hardly a centrist. But, for a variety of reasons, the Senate tends to be more pragmatic than the House. Tommy Tuberville notwithstanding, Senators typically understand that there's not much point in fighting over things that can't get 60 votes.
Lawmakers will now work behind closed doors to negotiate a compromise that combines the House and Senate NDAAs. Typically centrists from both parties come together to ensure the final product of these talks can pass both chambers by large margins, but the process could be complicated this year by divided government and culture-war politics as the country heads into next year's elections.

The NDAA increases funding for military recruiting and advertising, implements higher standards for enlisted barracks and boosts investments in microelectronics, hypersonic weapons and drones.

One amendment, added to the bill with support from senators of both parties, would prevent any president from leaving the North Atlantic Treaty Organization without Senate approval.

Other bipartisan provisions would give the administration emergency powers to stop the trafficking of fentanyl and strengthen the Treasury Department's enforcement over the use of crypto in illicit finance.
It's not obvious what the latter have to do with Defense appropriations but Congress is a strange creature and "must pass" bills do tend to get some interesting add-ons.