House Fails To Repeal New 1099 Reporting Requirements
Everyone seems to agree that the new 1099 reporting requirements contained in the health care reform bill are a bad idea, but nobody wants to take the time to repeal them.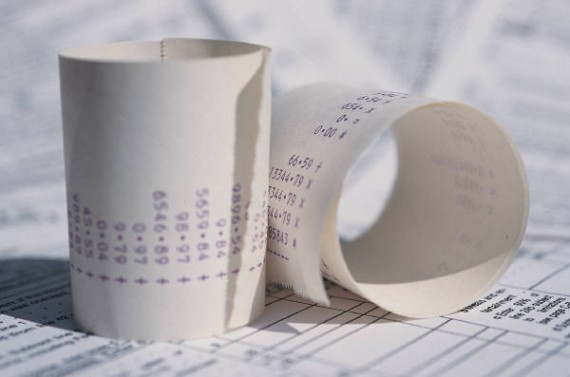 As I noted last week, tucked into the health care reform law is a change to the tax laws that will vastly increase tax reporting requirements for businesses nationwide. Despite several complaints from small business that this will require unreasonable administrative costs to be incurred by small businesses, Congress has failed in an effort to repeal the new law:
WASHINGTON – Tucked into the new health care law is a requirement that could become a paperwork nightmare for nearly 40 million businesses.

They must file tax forms for every vendor that sells them more than $600 in goods.

The goal is to prevent vendors from underreporting their income to the Internal Revenue Service. The government must think vendors are omitting a lot because the filing requirement is estimated to bring in $19 billion over the next decade.

Business groups say it will swamp their members in paperwork, and Congress is listening. Democrats and Republicans want to repeal it, but getting them to work together on the issue is proving difficult in an election year.

The House rejected a bill Friday that would have repealed the provision. The two parties disagreed on how to make up the lost revenue.

"This foolish policy hammers our business community when we should be supporting their job growth," Sen. Mike Johanns of Nebraska said in the Republicans' weekly radio and Internet address Saturday. "It's only one example of how the administration's promise to support small businesses really rings hollow."

Democrats blamed Republicans for Friday's failure.

"Despite all of their rhetoric about the need to eliminate this reporting requirement, Republicans walked away from small businesses when it mattered most," said Rep. Sander Levin, D-Mich., chairman of the tax-writing House Ways and Means Committee.

(…)

Republicans want to repeal the filing requirement and pay for it by changing other parts of the new health care law, a strategy that Democratic leaders won't support. Democrats want to repeal the filing requirement and pay for it by raising taxes on international corporations and limiting taxpayers' ability to use special trusts to avoid gifts taxes. Republicans won't support that.

The House rejected the Democratic bill Friday after Democratic leaders brought it up under a procedure that requires a two-thirds majority for approval. The vote was 241-154, with nearly all Democrats voting in favor of the bill and nearly all Republicans opposed.
This is the same procedure that caused Congressman Weiner's tantrum on the House floor yesterday over another bill, and was implemented for the same reason; to prevent House Republicans from being able to offer amendments to the bill. Basically, both sides agree that the new reporting requirement is a bad idea, but they can't come to an agreement on how to pay for by raising revenue from some other area. As with much of what comes out of Congress, it makes absolutely no sense to the average person.
How about this one guys ? Repeal the reporting requirement now, before it starts turning tax season into a nightmare for America's small businesses which could sort of use some help right now. Worry about paying for it later, it's not like you worry about paying for much of anything else these days. See how easy that was ?
At this point, I don't think small business can count on any action to get rid of this burden until the 112th Congress convenes in January.