Huntsman On Romney: He's A "Perfectly Lubricated Weather Vane"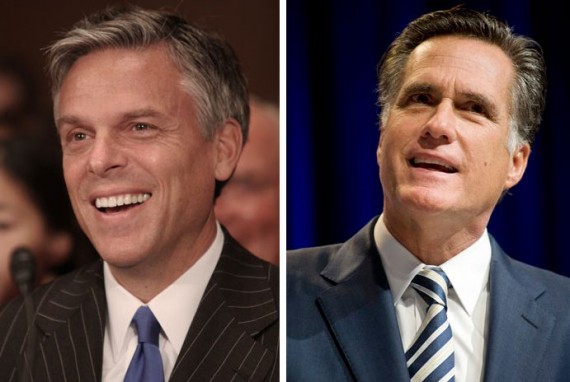 Jon Hunstman hasn't been known in this campaign for taking an aggressive stance toward any of his opponents, but that's changing with the New Hampshire primary drawing closer:
Jon Huntsman unleashed new attack lines on two of his rivals for the Republican presidential nomination Friday. The former Utah governor called Mitt Romney a "perfectly lubricated weather vane" and Herman Cain "the flavor of the week," in an interview with Wolf Blitzer.

Huntsman continued popular criticism of Romney, the former Massachusetts governor, by accusing him of changing his positions on issues including Libya, the debt ceiling and Ohio's bill to limit the collective bargaining rights of union workers.

"You can't be a perfectly lubricated weather vane on the important issues of the day," Huntsman said. "Romney has been missing in action in terms of showing any kind of leadership."

"I do believe that the electorate this go around will be looking for clearly defined presidential leadership and I'm not sure we're seeing that," Huntsman added.
Here's the full interview:
Huntsman is also out with a new web-ad that hits Romney on the flip-flopping charge:
It's not entirely surprising to see Huntsman doing this. He's placed all his eggs in the New Hampshire basket and, while victory is not going to happen given Romney's ties to the state, a strong second place showing would be a huge boost to his campaign if he could pull it off. More importantly, though, this line of attack is perhaps Romney's biggest vulnerability right now. Expect more of this from other candidates.