Intellectual Honesty in American Politics: No Good Deed Goes Unpunished
A Bill Clinton parody account created by the Romney campaign is both clever and yet another sign of what's wrong with American politics.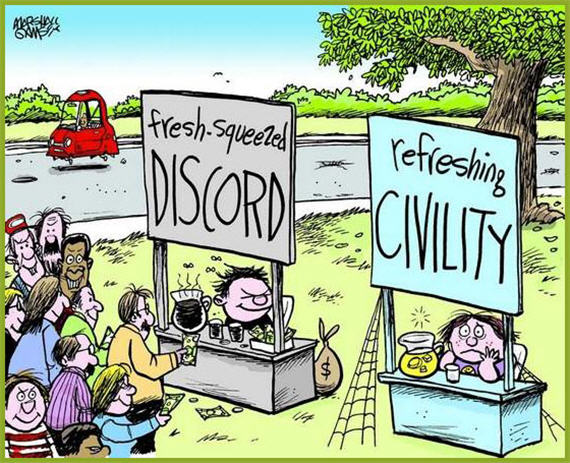 David Graham points to a Bill Clinton parody Twitter account created by the Romney campaign. On its surface, it's rather clever. But it's yet another sign of what's wrong with American politics.
Following several appearances in which Bill Clinton made glowing remarks about Mitt Romney's career in business – seeming to undercut the Obama attack against the Republican's Bain Capital record — the Romney campaign created the @Bill_Clinton12 handle to broadcast some of those comments. They even sent out a press release calling attention to the feed.

It's a witty and innovative use of social media, although it might have been more powerful if it had been rolled out before a Monday night fundraiser where Clinton said a Romney presidency "would be, in my opinion, calamitous for our country and the world." It's a fair bet you won't see that comment anywhere on the new Twitter feed.
My problem isn't that it'll be used dishonestly, cherry picking things Bill Clinton has said that favor Romney or criticize Obama, but that the whole exercise essentially punishes Clinton for having the intellectual honesty to depart from the Official Democratic Party Line when it's BS.
The same thing happened a couple weeks back when prominent Democrats, including Newark Mayor Cory Booker, former Congressman Harold Ford, and former Obama car czar Steven Rattner, defended Romney from Obama campaign ads claiming that he was callous towards job losses in his days at Bain Capital. Rather than letting the media get the message out for him, thus eliminating that vulnerability months before most people really start to pay attention to the campaign, the Romney campaign put out a video touting these admissions:
Now, of course, using quotes by others in a candidate's own party against them is nothing new. But, typically, it's a matter of re-using attacks made by former primary opponents. Or, embarrassing flubs made by the candidate's surrogates that accidentally undercut their message. Or, better yet, using the candidate's own past words.
Here, though, the Romney campaign is taking thoughtful comments by Obama supporters, who are intentionally calling out the president for making unfair attacks on Romney, and putting said supporters on the hot seat for the very act of being gracious. Given how little of that quality remains in our politics, I'd much prefer to see it rewarded rather than punished–at least by those on the receiving end.