Priorities USA: Mitt Romney Killed A Lady
A Pro-Obama SuperPAC is out with what may be the most despicable ad so far this election cycle.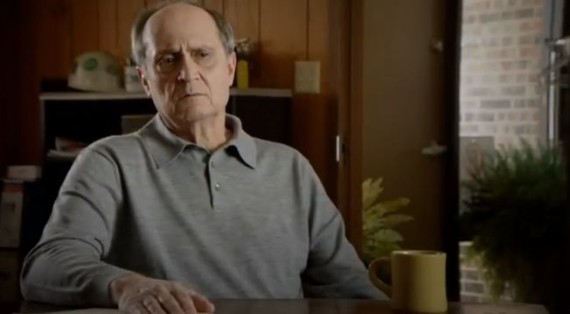 The pro-Obama SuperPAC Priorities USA is out with a new ad that strays into Daisy ad absurdity in the assertions it makes. Essentially, it features a former steelworker who contends that Mitt Romney killed his wife:
(CBS News) As Mitt Romney tries to reshape his campaign message to focus on the middle class, the pro-Obama super PAC Priorities USA Action is hitting back with an attack on his record at Bain Capital.

The super PAC's new ad revives a specific line of attack employed by the Obama campaign and stars the same disgruntled steelworker featured in an Obama ad in May.

In the new Priorities ad, called "Understands," former GST Steel employee Joe Soptic recounts how he lost his job and health benefits after Bain Capital — the private equity firm founded by Romney — purchased and shut down the Kansas City plant. Soptic's wife was ill but could not afford to go to the doctor; by the time she went to the hospital, she was already dying of cancer.

"I don't think Mitt Romney understands what he's done to people's lives by closing the plant," Soptic says in the minute-long spot. "I don't think he realizes that people's lives completely changed."

The ad is part of a $20 million television and online campaign that scrutinizes Romney's business record and its impact on the middle class.
Here's the ad:
Soptic is no stranger to anti-Obama ads as he appeared in one from the Obama campaign itself earlier this year. The Romney campaign issued a statement about the ad earlier today:
Romney spokesman Ryan Williams responded to the Priorities ad with the standard Boston pushback on Bain attacks: that they all amount to a distraction from Obama's economic record. "President Obama's allies continue to use discredited and dishonest attacks in a contemptible effort to conceal the administration's deplorable economic record. After 42 months of unemployment above 8 percent, it is clear that the president and his campaign do not have a rationale for reelection," Williams said in an email. "He focused on health care instead of the economy, he hasn't been able to pass a budget through Congress, he hasn't been able to cut the deficit like he promised and he's done little to change the way Washington works. Mitt Romney has a Plan for a Stronger Middle Class that will jumpstart the economy and bring back millions of jobs."
The ad itself strikes me as being fairly despicable. It's not about the issues, it's not about health care. It's an accusation that Mitt Romney is responsible for a decision that led to the death of this man's wife, and it's littered with factual inaccuracies and misrepresentations. First of all, as Politico's Alexander Burns points out, the timeline doesn't make any sense at all:
The Romney campaign has pushed back on other GST Steel-related attacks by arguing that the plant in Kansas City closed after he stepped away from his management job at Bain. (Democrats counter that Romney was still listed as a top executive at Bain through 2002, and that he built up the private equity firm during the time it invested in GST Steel.)

In the case of this particularly jarring super PAC ad, it may also be relevant that Soptic's wife died in 2006, years after the GST factory closed down.

A 2006 story in the Kansas City Star reported the death of Ranae Soptic, a former champion roller skater: "Soptic went to the hospital for pneumonia, but doctors found signs of very advanced cancer, and she died two weeks later on June 22."

I asked Priorities USA strategist Bill Burton to explain the connection between Romney, Bain and a cancer fatality that happened near the end of Romney's tenure as governor of Massachusetts. The lapse in time between the plant closing and Soptic's death doesn't mean the ad is invalid, but it raises questions about the cause and effect relationship here.

"We're illustrating how long it took for communities and individuals to recover from the closing of these businesses," Burton responded. "Families and individuals had to find new jobs, new sources of health insurance and a way to make up for the pensions they lost. Mitt Romney has had an enduring impact on the lives of thousands of men and women and for many of them, that impact has been devastating."
Glenn Kessler isn't convinced either:
[T]here is less than meets the eye here. Bain Capital Inc. was the management firm, which was paid a management fee to run the funds and actually made virtually no profit, since it existed to pay salaries and expenses. After Romney formally left Bain in 2001, a new entity called "Bain Capital LLC" took over the management function.

We have given the Obama campaign Pinocchios for blaming Romney for Bain deals that took placeentirely after he left for the Olympics gig. This case is a different matter. It falls into a gray area, because the investment and many key decisions were made while Romney was running Bain, as he has acknowledged — even if the denouement came when he was no longer in charge. Romney, in fact, in the past has tried to claim credit for jobs created at companies years after he left Bain, so it's no surprise the Obama campaign would try to tag him for job losses.
And, CNN calls the ad inaccurate:
A new attack ad by a Super PAC backing President Obama appears to blame Mitt Romney for a woman's death from cancer after his company, Bain Capital, shut down the steel mill where the woman's husband worked.

The ad makes it seem like Joe Soptic's wife, Ilyona, lost her battle with cancer shortly after he lost his job at GST Steel in Missouri, where he had worked for almost 30 years.

"When Mitt Romney closed the plant I lost my healthcare, and my family lost their healthcare," Soptic says in the ad put out by Priorities USA Action, the main pro-Obama super PAC. "A short time after that, my wife became ill. I don't know how long she was sick and I think maybe she didn't say anything because she knew we couldn't afford the insurance."

It's a very heart-wrenching story, but it's not accurate. Here is the actual timeline:

Romney stopped his day-to-day oversight at Bain Capital in 1999 when he left to run the Salt Lake City Olympics, though he officially remained CEO until 2002. Bain Capital shut down GST Steel in 2001, costing Soptic his job.

According to Mr. Soptic, his wife received her primary insurance through her employer – a local thrift store called Savers – and retained it even after his layoff. Soptic's policy through GST Steel was her secondary coverage.

In 2002, Mitt Romney formally left Bain. Sometime in 2002 or 2003, Mr. Soptic says his wife injured her rotator cuff and was forced to leave her job. As a result she lost her health insurance coverage and Mr. Soptic's new job as a janitor did not provide coverage for his spouse.

It was a few years later, in 2006, that Ilyona Soptic went to the hospital with symptoms of pneumonia. She was diagnosed with stage four cancer and passed away just days later.
As President John Adams once said, facts are stubborn things.
The truth about the GST Steel matter, of course, is that the company was close to death by the time Bain stepped in and was given a few more years of life at the best. If Bain had not come in when they did, the this guy would've lost his job years earlier than he did. However, thanks largely to foreign competition, though, they weren't able to turn the company around sufficiently. That's no surprise. Dozens of American steel companies didn't survive the onslaught of foreign competition. Like it or not, that's how capitalism works and it isn't Bain's fault, and especially not Mitt Romney's , that an already weak company ended up dying.
What's particularly outrageous here, though, is that this ad isn't about the soundness of the business decision that Romney and his colleagues made. It's a blanket assertion that Mitt Romney is personally responsible for the death of this man's wife. As much as a sympathize with anyone who has lost a loved one to cancer (I've lost far too many), that is simply an absurd and outrageous allegation. CNN reported yesterday that Soptic's wife continued to work after the steel plant closed and had health insurance through her employer. She left her job in the 2002-2003 time frame and thus lost her insurance. Then, sadly, she got ill and her cancer was too far gone by the time it was detected. While I sympathize with Mr. Soptic's loss, the accusation he is taking part in is simply absurd and he should be ashamed for being part of this ad