Iran Hasn't Decided Whether to Build Nukes-Israel Army Chief
Lt Gen Benny Gantz says Iran "is going step by step to the place where it will be able to decide whether to manufacture a nuclear bomb. It hasn't yet decided to go the extra mile."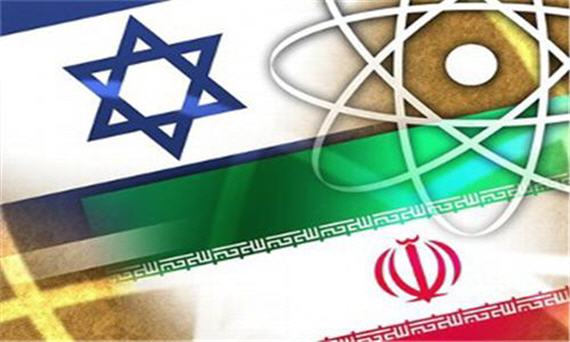 Earlier this morning, BBC pushed out a piece headlined "Iran not building nuclear bomb, Israeli army chief says." Shortly after I tweeted "Not quite what he says," they changed it to the less provocative but still newsworthy "Iran undecided on nuclear bomb – Israel military chief."
The head of the Israeli military has said he does not think Iran will develop nuclear weapons.

Chief of Staff Lt Gen Benny Gantz made the statement in an interview with the Israeli newspaper, Haaretz. He said Iran's Supreme Leader, Ayatollah Ali Khamenei, had not yet made the final decision whether to build a nuclear bomb.

Tehran says it wants nuclear technology for peaceful purposes but the West believes Iran is developing weapons.

In November the UN's International Atomic Energy Agency (IAEA) released a report with new evidence showing Iran was secretly working towards obtaining a nuclear weapon. It did not say that Iran had succeeded in mastering the relevant technology or how long it might take to develop a bomb.

[…]

Gen Gantz says this pressure is beginning to bear fruit. He added that Iran "is going step by step to the place where it will be able to decide whether to manufacture a nuclear bomb. It hasn't yet decided to go the extra mile". And speaking of the supreme leader he continued: "I don't think he will want to go the extra mile. I think the Iranian leadership is composed of very rational people."

But these views appear to put him at odds with Israeli Prime Minister Benjamin Netanyahu. In an interview with CNN this week Mr Netanyahu said he would not want to bet "the security of the world on Iran's rational behaviour". The prime minister has also warned he would be prepared to take action against Iran to stop it obtaining a nuclear weapon.

Gen Gantz warned: "Clearly, the more the Iranians progress the worse the situation is. This is a critical year but not necessarily 'go, no-go'. We're in a period when something must happen. "Either Iran takes its nuclear programme to a civilian footing only, or the world – perhaps we too – will have to do something. We're closer to the end of discussions than the middle."

Haaretz reported that the general believed Iran's nuclear programme was vulnerable because its facilities were not bomb-proof.

He also expressed concern that "we are the only country in the world that someone calls for its destruction and also builds devices with which to bomb us". "But despair not," he said. "The State of Israel is the strongest in the region and will remain so. Decisions must be made carefully out of historic responsibility but without hysteria." Although Gen Gantz does not think Iran would ultimately go ahead with a nuclear weapon, he said that as a military man he had to be prepared for every eventuality. "I am preparing for full deployment of our capabilities. The political leadership will have to take courageous, painful decisions," he said.
This is an amazingly candid and unconventional analysis from an unlikely source. While Gantz isn't Israel's intelligence chief, one presumes that he's fully briefed on the state of Israel's analysis of this situation.
Most of us in the defense analytic community have operated under the assumption for several years now that, of course, Iran intends to build a nuclear weapon. I happen to believe that Iran's claims that it's building an atomic energy program are in fact correct–I just dismiss the notion that they don't intend to also produce weapons.
Further, while I'm likely in the minority in thinking that admitting Iran to the nuclear club is something that we can live with, I'm not sure how much Gantz' statement changes things. While I've never been a Netanyahu fan–going back to his first go-round as prime minister in the 1990s–he's right here. That is, if the Israelis truly believe that an Iranian nuke is an existential threat, then they can't take the risk of not pulling out all stops at preventing it from becoming a reality. Indeed, Gantz admits as much: he's planning for the worst.
That said, Gantz also points to the flip side: there are negotiations underway with Iran to get them to abandon efforts that could lead to nuclear bomb development, stopping at a viable energy program. There is actually, for the first time, reason to be optimistic that they have a shot at succeeding.