Netanyahu Fails In Effort To Form New Israeli Government
After a close election, Benjamin Netanyahu has given up on his effort to form a government.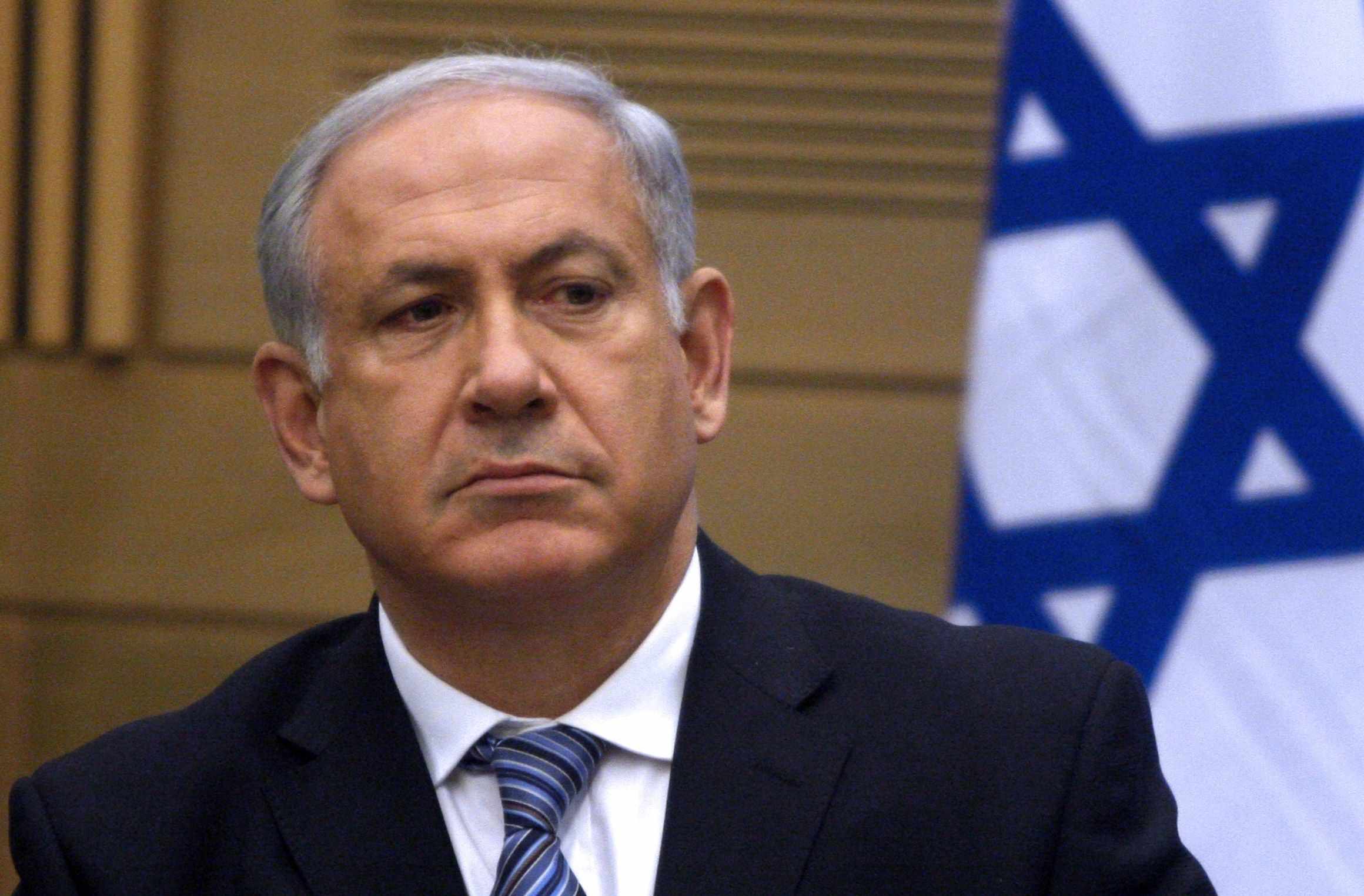 In a move that likely means the end of his time as Prime Minister, Benjamin Netanyahu is ending his attempt to form a new government after more than a month of attempting to do so:
JERUSALEM — Israeli Prime Minister Benjamin Netanyahu gave up on his month-long effort to negotiate a governing majority after September's dead-heat national election, opening the way for his chief rival to try his hand at cobbling together a coalition to run the country.

If Israel's president gives former army chief of staff Benny Gantz permission to proceed, he would be the first politician other than Netanyahu given the mandate to form a government in more than a decade, although his own path to power is far from certain. Israel's complex — and gridlocked — political system all but ensures that the final outcome is not likely to be clear for weeks, and that a third election in less than a year may be required.

"This is new: This broadens the political imagination to include the possibility that someone not named Netanyahu could be the prime minister of the state of Israel," said Mordechai Kreminitzer, senior fellow at the Israel Democracy Institute. "But I think Gantz will also find it extremely difficult to shape a coalition."

Netanyahu's move came after power-sharing talks broke down almost immediately between his Likud party and Gantz's Blue and White party, the two biggest factions in the Knesset, Israel's parliament. The parties emerged from September elections with a nearly identical number of seats, and neither close to a controlling majority.

The prime minister released a video announcing an end to his efforts, two days before the deadline and on his 70th birthday, decrying Gantz's steady refusal to soften his resistance.

Gantz's party has one more seat than Likud, but Netanyahu emerged with one more Knesset recommendation to form a government. Israeli President Reuven Rivlin awarded the prime minister the first official mandate, giving him 28 days to assemble a majority.

But despite pleas from Rivlin that the two sides find a way to form a unity government, neither party showed a willingness to budge on key demands, and Netanyahu told Rivlin he was giving up with just days left on his mandate.

Negotiators for the two parties met for several sessions without progress. Gantz spurned numerous invitations from Netanyahu for the two leaders to meet one-on-one, insisting through party statements that the prime minister is less interested in compromise than ensuring he serves first in any power-sharing rotation. Netanyahu is facing probable indictment on corruption charges and might see a unity government as an "immunity" government, as Gantz put it disparagingly.

"Regrettably, Likud is sticking to its precondition of Netanyahu first," Blue and White said in a statement after the negotiating session, before announcing it was bowing out of talks altogether. There have been no reported discussions in the two weeks since.
More from Haaretz:
Prime Minister Benjamin Netanyahu announced on Monday that he cannot establishment a new Israeli government and that he is returning the mandate to form a coalition to President Reuven Rivlin, paving the way for the first time in over a decade for a different candidate other than himself to try to create a government.

The premier made the announcement two days before his final deadline to present a coalition. Rivlin stated in response that he intends to tap the prime minister's rival and Kahol Lavan leader Benny Gantz. He is expected to formally announce his decision within 72 hours, by Thursday evening.

Gantz, a former Israeli army chief of staff, will have 28 days to try to form a coalition. If the Gantz-led coalition talks also fail, any lawmaker backed by a majority of at least 61 Knesset members would be the next one to have a go at forming a coalition.

Should no other lawmaker be tapped by Knesset members within 21 days or be able to form a government, Israel will find itself heading for a third election within a year.

Netanyahu broke the news on social media. In a video published on his official Facebook page, the prime minister said: "Ever since receiving the mandate [to form a government] I have worked relentlessly … to establish a broad national unity government. This is what the people wants."

However, he argued that his efforts to "bring Gantz to the negotiation table … and prevent another election" have failed, saying the Kahol Lavan leader "refused time after time."

Responding to Netanyahu's announcement, Gantz wrote on Twitter: "It's Kahol Lavan time."

Kahol Lavan co-leader Yair Lapid said that "Bibi failed once more. It's a serial thing." In an official statement, his party said: "The time for spins is over, now is the time for actions. Kahol Lavan is determined to form a liberal national unity government headed by Benny Gantz, for which the people voted last month."
This isn't the first time that Netanyahu has failed to form a government this year. After the first set of elections this year, which took place in April and appeared to enure to the benefit of Prime Minister Benjamin Netanyahu and his Likud Party, Netanyahu was given the chance to form a government. In that case, President Rivlin chose Netanyahu because his Likud coalition had come closet to the 62 seats needed for a Knesset majority. That effort ended in failure in May when it became apparent that Netanyahu would be unable to form a working majority in the Knesset thanks largely to the refusal of his former ally-turned-rival Avigdor Lieberman, who heads a small coalition of parties devoted to creating a more secular issue, to join a unity government that included ultra-orthodox parties.
That led to the second round of elections last month in which Netanyahu and his chief rival Blue and White Party leader Benny Gantz ended up essentially tied in the number of seats their respective parties control in the Knesset. In both cases, though, that number was only about 50% of the way toward the 62 seats they'd need to command a majority, meaning that either party will have to form a coalition if they're going to form a government. Toward that end, there has been considerable pressure on both parties to form a national unity government in which the position of Prime Minister would rotate between the two parties over the four years the new Knesset would be serving,
While both parties have essentially endorsed that idea, the hangup appears to be on the question of Netanyahu's fate. Netanyahu is apparently still insisting that Likud hold the Priemership first, with Gantz serving as Foreign Minister under Netanyahu. Gantz, on the other hand, is insisting that his party must hold the Prime Minister's position first and that the Likud candidate for Minister must be someone other than Netanyahu given the fact that Bibi is facing criminal charges that could move forward as early next month. Unless that dispute is resolved somehow, the idea of a Likud/Blue and White unity government would appear to be off the table.
It now looks as though Israeli President Reuven Rivlin will look to Benny Gantz to try to form a government. Like Netanyahu, he will have 28 days to do so. If he fails as well, then Rivlin has the option of trying to find another party able to form a majority, but that appears unlikely. At that point, the only option would be a third General Election, most likely before the end of 2019. Given the divisions in Israeli politics, though, it's hard to see how the results of a third election will make the situation any clear. This means that the idea of a Likud/Blue and White unity government may be the best that can be done. The only question will be if Netanyahu, who has been a political fixture in Israel for a long time, will be part of it or not.