Iran v. the US: Who is the Rational Actor on the Nuclear Question?
Because some things are worth reinforcing.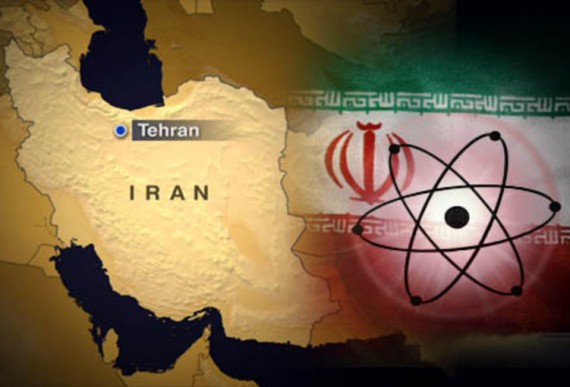 I know that James Joyner has already noted his piece at the National Interest, but for anyone who has not read it, let me give it another plug.  He is correct on two key counts:
1.  Containment (or, perhaps more specifically, deterrence):
Regardless, the president's declaration at the UN is based on a bizarre premise: "Make no mistake: a nuclear-armed Iran is not a challenge that can be contained."

Why on earth not? In the sixty-seven-year history of atomic and nuclear weapons, they have been deployed precisely twice. Both by the United States. Both in the context of a world where no other country possessed such weapons. Both in the first three days of the nuclear era. In the sixty-seven years and change since the dropping of Fat Man over Nagasaki, no bomb has been detonated other than for testing.
He goes on to note a substantial list of actors that have had nuclear weapons and not used them.  I think that the following are worth emphasizing:   North Korea, India, and Pakistan.
Much of the debate about Iran is predicated on two premises:  first that their leadership is unstable, if not insane, and second that they are driven by (and therefore blinded by) religious and ethnic hatreds.
Now, we have two test cases for contrast:  in North Korea the precise stability of the previous rule, King Jong Il, was a legitimate question.  Certainly his was case in which the appearance to the rest of the world was of a egomaniac who made any number of questionable, if not downright strange, decisions.  However:  no use of nukes.  North Korea is also a case of a system of highly concentrated power in the hands of the Supreme Leader (note the title) and yet, their general behavior falls into basic category of a rational state actor (even their "crazy" behavior, like some of the attacks on the South, were clearly calculated to achieve certain goals, which were often achieved).  We like to talk colloquially about "crazy" states and "irrational" leaders, but we do so without much in the way of evidence.  Yes, people like Ahmajinedad says some "crazy" things—but the proof is not in the rhetoric, it is in the actions of states.
The other example, India-Pakistan, lends significant credence to the notion that even states whose basis of animosity is grounded in ethno-religious conflict will behave the way that basic deterrence theory assumes that they will behave.  That is to say that the leadership in question will calculate that the losses from a nuclear exchange far outweigh any gains to be had from engaging in a first strike.  Where is the evidence to suggest that Iran will behave any differently?  I would note, too, that there appears to be plenty of religious ideologues in the Pakistani government.
2.  Efficacy.  Even if we assume that it is dangerous for the Iranians to acquire nuclear weapons (and, by definition, it is because more weapons means more potential for usage, even if the probabilities for such usages are low), the fact remains that it is highly unlikely that an attack on Iran would result in stopping the Iranians from developing a weapon (and, indeed, an attack would be a motivator to get a weapon no matter what).  As James notes:
All this talk of using force comes despite the fact that it contradicts a near-universal consensus among the experts: no politically plausible military action will be able to do more than postpone Iran's successful deployment of nuclear weapons and will simultaneously bolster the regime while weakening pro-Western sentiments among the Iranian people.
This point really needs to sink in:  an attack would not result in stopping Iran's nuclear ambitions.  Short of either nuclear strikes on Iran or a full scale conquering of Iran, we are not going to stop the Iranians from acquiring a nuke.  Indeed, I would argue, as I am sure I have elsewhere before, that it is impossible to stop a state with sufficient resources from acquiring a weapon.   As such, this becomes a cost/benefit analysis:  how much would it cost (in blood and treasure) to use military force to try and impede (note the word) Iran's nuclear program?   An attack on Iran would damage the US's already tenuous fiscal situation, cause a massive spike in oil prices, likely spark a global recession, and would probably lead to terrorist attack on the US homeland (because, after all, how else could Iran respond?).
How much are we will to expend to create a delay?
Have we not learned from Iraq and Afghanistan?  These types of military actions are not easy and they do not play out as expected.  Where is the conservative concern for unintended consequences and the limitations of human reason on this topic?