Is China Number One?
The USA's 142-year streak as the world's largest economy is ending.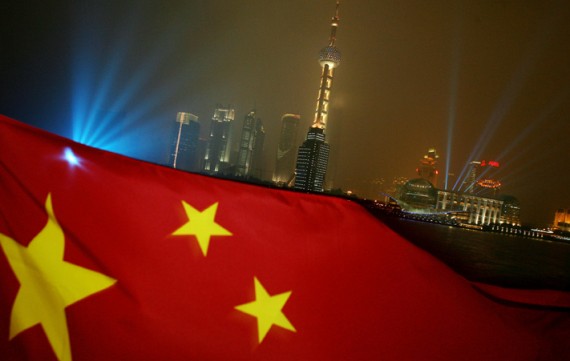 The USA's 142-year streak as the world's largest economy is ending, at least according to one somewhat dubious metric.
FT ("China poised to pass US as world's leading economic power this year"):
The US is on the brink of losing its status as the world's largest economy, and is likely to slip behind China this year, sooner than widely anticipated, according to the world's leading statistical agencies.

The US has been the global leader since overtaking the UK in 1872. Most economists previously thought China would pull ahead in 2019.

The figures, compiled by the International Comparison Program hosted by the World Bank, are the most authoritative estimates of what money can buy in different countries and are used by most public and private sector organisations, such as the International Monetary Fund. This is the first time they have been updated since 2005.

After extensive research on the prices of goods and services, the ICP concluded that money goes further in poorer countries than it previously thought, prompting it to increase the relative size of emerging market economies.

The estimates of the real cost of living, known as purchasing power parity or PPPs, are recognised as the best way to compare the size of economies rather than using volatile exchange rates, which rarely reflect the true cost of goods and services: on this measure the IMF put US GDP in 2012 at $16.2tn, and China's at $8.2tn.

[…]

With the IMF expecting China's economy to have grown 24 per cent between 2011 and 2014 while the US is expected to expand only 7.6 per cent, China is likely to overtake the US this year.

The figures revolutionise the picture of the world's economic landscape, boosting the importance of large middle-income countries. India becomes the third-largest economy having previously been in tenth place. The size of its economy almost doubled from 19 per cent of the US in 2005 to 37 per cent in 2011.
Still, Scott Sumner thinks this is a big deal:
1.  Yes, there is a big difference between total GDP and GDP per capita.  One matters more for things like impact on commodity markets and carbon emissions, the other matters more for the location of industries like Silicon Valley and Wall Street, or military prowess.  Germany has a bigger GDP that Switzerland, whereas Switzerland has the higher per capita GDP.  Both facts are very important, but in completely different ways.

2.  China is neither a big success story nor a big failure.  It's a huge country gradually shifting from catastrophically bad public policy to mediocre policy.  It's a work in progress.
While I hesitate to disagree, I'm skeptical. PPP, and especially PPP per capita, are indeed much more useful measures than exchange rate parity for comparing living standards. If we're trying to figure out how rich people and countries are, it makes sense to look at what it is they can buy. We understand this domestically, understanding that we can't directly compare the salaries of people living in Manhattan or San Francisco to those living in Boise or Birmingham without taking into account cost of living.
I'm less sure of the PPP measure's utility in comparing national power. The world market is mostly numerated in US dollars, making exchange rate figures much more useful for comparing the size of economies.
Tyler Cowen points to Christopher Ingraham's WonkBlog piece whose title puts the bottom line up front: "Everybody chill out: China's economy is still only half the size of ours."
[T]here's a reason that standard measures of GDP don't use the PPP conversion. As the Wall Street Journal's Tom Wright explains:

China can't buy missiles and ships and iPhones and German cars in PPP currency. They have to pay at prevailing exchange rates. That's why exchange rate valuations are seen as more important when comparing the power of nations.

Standard GDP measures take these exchange factors into account. And here, China is doing about as well as one would expect. They're still the world's second-largest economy, but their GDP is less than half the size of the U.S. GDP.
Presuming that the World Bank's recalculation of PPP is accurate—and have no reason to do otherwise—this is good news for China and for mankind. Some 1.2 billion human beings are better off than we thought. But if we're seeking to rank countries in terms of economic power, it's not obvious that this new information changes anything.