Is COVID Being Overhyped?
In the age of vaccines, should we stop worrying about the pandemic?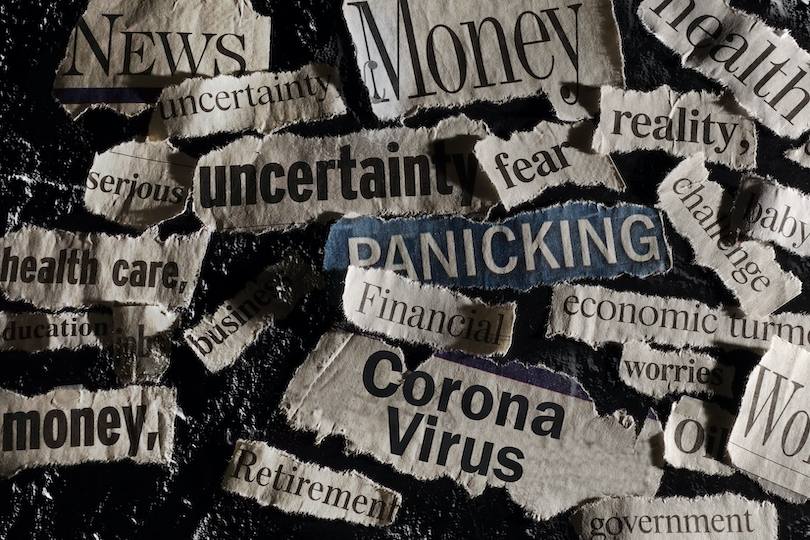 Despite having a national television show, Chris Hayes takes to Twitter to muse, "Something profoundly jarring about the scale of death of Covid and how it overwhelms everything else that are also horrible crises. I think we've basically (and somewhat understandably) turned our minds off to it, because it's too large for sustained contemplation."
Surprisingly to me, Kevin Drum pushes back, declaring, "Not very many people die of COVID-19 these days."
At the risk of being irritatingly contrarian, I've long thought this was wrong. We focus a lot on huge numbers—50 million cases! 800,00 people dead!—but the truth is that these are relatively small numbers.

The total US death rate from COVID-19 is a little over 0.2%. But that's cumulative. During the first year of the pandemic, the annualized death rate was about 0.15%. Over the next nine months, with vaccines available, the death rate declined to 0.1%. If you're under 65 it goes down further to 0.035%. That's about one in 3,000. And if you're vaccinated it goes down to nearly zero.
So, look, I'm under 65 and triple-vaccinated. (That is, I've had two shots plus a booster of Moderna.) I've been at a point for quite some time now where I live more-or-less as I did pre-pandemic, with the exceptions, like masking, imposed on my be law or social obligation.
But, surely, even 1in 3000 people dying from something that nobody was dying of two years ago is a cause for significant concern?
Here's my point: I suspect that part of the public anxiety over COVID is due to the gigantic mismatch between rhetoric and reality. We are told loudly and often about how bad the COVID pandemic is. We have mask mandates, vaccination mandates, travel restrictions, business shutdowns, deep cleanings, remote schools, and constant reminders of how many people have died. And yet, the reality today is that most of us have only the tiniest sliver of a chance of dying from COVID-19.
So, the peak of most of these things was pre-vaccine. Cross- and intra-country comparisons make it pretty clear that the death rate is higher, all other things equal, in places that didn't have these measures in place. And, to the extent that being vaccinated drops a one in 3000 risk of death to "nearly zero," mandating that measure seems more than sensible.
This is rather like claiming the Y2K fears were vastly overblown because the disasters didn't come to pass while ignoring the incredible efforts that went into averting said disasters or wondering why we require airbags, seatbelts, crumple zones, and speed limits when fewer people are dying in car crashes than ever.
Don't get me wrong. I'm not saying that the deaths of the elderly don't matter. I'm not saying that COVID-19 is no big deal. I'm not ignoring long COVID. I'm just pointing out that for the vast majority of people, the risk of dying from COVID-19 is minuscule but they're being kept in a constant state of terror regardless.
So, here, we're more-or-less in agreement. There's an inordinate amount of pandemic theater going on. It's absurd, for example, to wear masks while walking into a restaurant only to sit there for 90 minutes, maskless, while dining. But part of the reason public health officials continue to fearmonger is that a huge chunk of the population won't get vaccinated and a smaller chunk (mostly young children) can't.