Islamic Radicals Citing Anti-Mosque Arguments In Propaganda
Not surprisingly, Radical Islamists are taking notice of the tone of debate in the United States over the so-called "Ground Zero Mosque."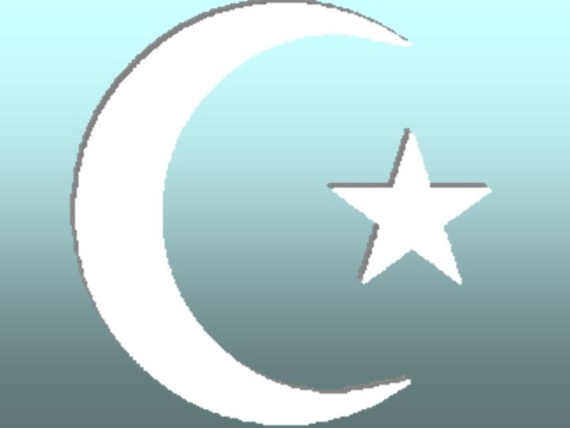 Today's Wall Street Journal reports that Islamic radicals overseas are starting to tap into the anti-mosque rhetoric in the United States in their threats and propaganda:
Islamic radicals are seizing on protests against a planned Islamic community center near Manhattan's Ground Zero and anti-Muslim rhetoric elsewhere as a propaganda opportunity and are stepping up anti-U.S. chatter and threats on their websites.

One jihadist site vowed to conduct suicide bombings in Florida to avenge a threatened Koran burning, while others predicted an increase in terrorist recruits as a result of such actions.

"By Allah, the wars are heated and you Americans are the ones who…enflamed it," says one such posting. "By Allah you will be the first to taste its flames."

White House homeland security adviser John Brennan told reporters Friday that he had seen no evidence that the debate over the proposed Islamic center in Lower Manhattan, other mosque protests or the planned Koran burning had affected U.S. counterterrorism efforts.

(…)

A U.S. official on Sunday said the administration was taking the upswing in anti-U.S. chatter seriously. "Terrorists like al-Qaeda and its violent allies are motivated already to try to attack the United States, but when it comes to propaganda, extremists are pure opportunists. They'll use whatever they can," the official said.
And, in the case, of anti-Muslim rhetoric from American politicians, what they get is, in their view, a propaganda gold mine:
Jarret Brachman, director of Cronus Global, a security consulting firm, and author of the book Global Jihadism, said al Qaeda and other groups have long used imagery from the wars in Iraq and Afghanistan to recruit new members. But the U.S. position has been that those wars are not against Islam and that the U.S. has Muslim allies in the fight.

Anti-Muslim rhetoric in the U.S is different, since jihadists can use Americans' words to make the case that the U.S. is indeed at war with Islam. The violent postings are not just on al Qaeda-linked websites but on prominent, mainstream Muslim chat forums, Mr. Brachman said.

"We are handing al Qaeda a propaganda coup, an absolute propaganda coup," with the Islamic-center controversy, said Evan Kohlmann, an independent terrorism consultant at Flashpoint Partners who monitors jihadist websites.
Let me be clear, I'm not saying that people shouldn't speak out about the so-called "Ground Zero Mosque" if they have an opinion, nor am I saying that terrorists should have a veto power over Freedom of Speech in the United States. In fact, if the "Dove World Outreach Center" in Florida wishes to burn the Koran on September 11th, I will defend to the hilt their right to do so and condemn those who have issued death threats against them.
At the same time, though, people should remember that words have consequences. When Muslims overseas hear Americans political leaders equating Islam with Nazism, as Newt Gingrich as, or burning their holiest book, as the Church in Florida plans to, then it is going to be easier for extremists like Anwar al-Awlaki, who say things like this on a regular basis, to convince their fellow Muslims that we are an irreconcilable enemy:
Mr. Awlaki, whose Web diatribes calling for attacks on the United States have turned up repeatedly in terrorism investigations, has sought to counter the notion that American tolerance extends to Muslims.

In a March posting, Mr. Awlaki, who lived in the United States for nearly 20 years, predicted that America would become "a land of religious discrimination and concentration camps."

"Don't be deceived by the promises of preserving your rights from a government that is right now killing your own brothers and sisters," he wrote. "Today, with the war between Muslims and the West escalating, you cannot count on the message of solidarity you may get from a civic group or a political party, or the word of support you hear from a kind neighbor or a nice co-worker. The West will eventually turn against its Muslim citizens!"
It is to counteract rhetoric like this that the U.S. State Department has sent men like Imam Rauf to the Middle East several times since 9/11 to try to explain to their fellow Muslims that America is not a land of intolerance against their faith. It's worth noting, then, that the people who tell us that Muslims per se are suspicious simply because of the actions of a small portion of their faith are basically playing into the hands of bin Laden and al-Awaki and undermining the mission of the United States in nations like Iraq and Afghanistan.
That's something worth thinking about, because unless your goal is to create generations of conflict with a religion of a billion people, demonizing Islam accomplishes nothing positive at all.