It's The Economy, Stupid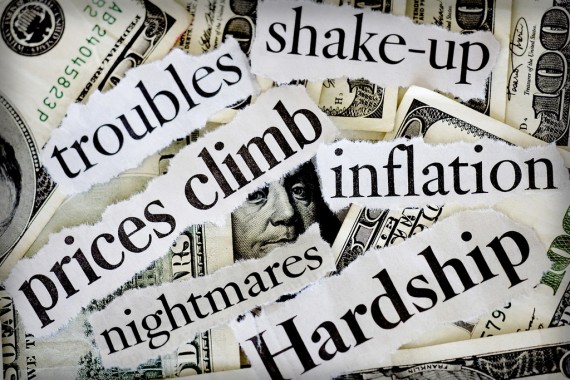 If it weren't already apparent that there's really only one thing on the mind of the voting public, a new Gallup poll makes it overwhelmingly clear:
Americans' satisfaction with the way things are going in the country fell to 20% in early June from 26% at the start of May. Seventy-eight percent of Americans are now dissatisfied with the nation's direction, according to a June 9-12 Gallup poll.

The six-percentage-point decline in Americans' satisfaction with the country's direction mirrors a 10-point drop in Gallup's Economic Confidence Index over the past month, falling from -25 in Gallup Daily tracking for May 2-8 to -35 for the week ending June 12.

More generally, shifts in Americans' satisfaction with the country have closely paralleled changes in Gallup's Economic Confidence Index over the past decade, suggesting that economic perceptions have been a key determinant of Americans' broader view of the country's direction.

Both measures have been fairly flat since late 2009 except for minor monthly ups and downs. After falling in 2009 from 36% in August to 25% in December, U.S. satisfaction averaged 22% in 2010 and 21% thus far in 2011.
Perhaps most significantly, although not at all surprising, is that economic concerns top the list of the things that voters are worried about most right now: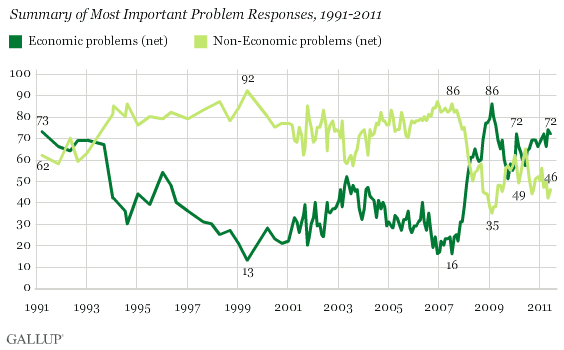 Just as voter focus on the economy hurt Democrats in November 2010, there's a potential that economic dissatisfaction could be a problem for President Obama in 2012, especially since his job approval on the economy is still fairly low (PDF):

Elsewhere, and perhaps more ominous for Democrats is the fact that the Right Track/Wrong Track  gap is clearly expanding yet again: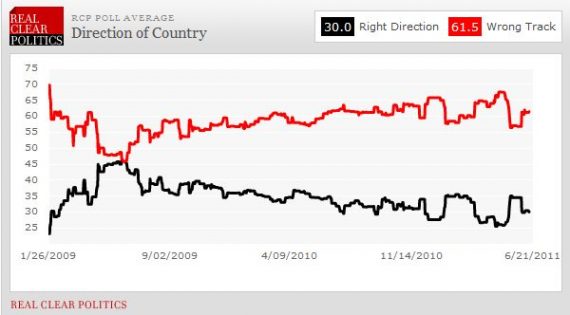 This isn't as bad as the area immediately before the 2008 election, when as many as 83% of Americans said the country was on the wrong track, but the trend of late has been an increasing amount of pessimism, and that's generally bad news for incumbents.