Jim DeMint Vows To Shut Down Senate
If South Carolina's Jim DeMint has his way, the Senate won't be conducting any business unless he approves of it.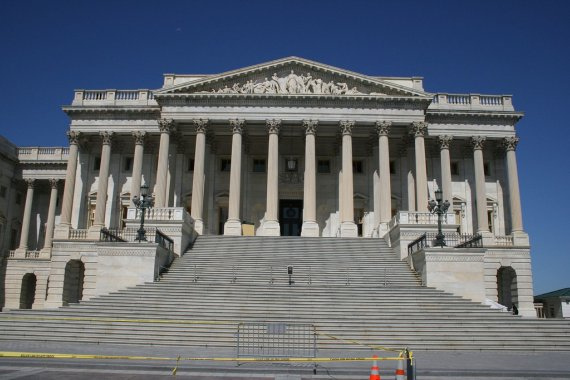 South Carolina Senator Jim DeMint says he will use Senate rules to stop any legislation not approved by both parties from proceeding to a vote:
South Carolina Sen. Jim DeMint warned Monday evening that he would block all legislation that has not been cleared by his office in the final days of the pre-election session.

Bret Bernhardt, DeMint's chief of staff, said in an e-mail to GOP aides that his boss would place a hold on all legislation that has not been cleared by both parties by the end of the day Tuesday.

Any senator can place a hold to block legislation – and overcoming that would require the Senate to take time-consuming steps to invoke cloture, which would require 60 votes.

With the Senate slated to adjourn Thursday untiil after the elections, DeMint's stance could mean trouble for Democrats if the two parties don't quickly agree on a stopgap spending measure to keep the government operating past Sept. 30. And that could mean the demise of a slew of other stalled and largely non-controversial bills that both parties are looking to clear before Election Day.

"The Executive Committee of the Senate Steering Committee has asked the Steering Committee staff to hold all bills that have not been hotlined by close of business Tuesday," Bernhardt said in the e-mail, referring to the conservative advisory committee that DeMint chairs.
One can hardly blame DeMint for doing this. He believes, probably correctly, that it is in the GOP's interest to simply run out the clock on the legislative year and block the Democrats from getting anything else done. And, the Senate rules allow him to do so, although I do have to agree with what Steven Taylor said yesterday about the Senate "hold" practice:
There is no justification for giving one Senator the power to obstruct a nomination, or to put a hold on a bill.
Of course, there's little incentive for reforming rules like this because every Senator wants to be able to have the hold power, and especially the "anonymous hold" power, in their back pocket in case they want to use it. It's hardly a good way to run a government.
The hold process is fundamentally different than the filibuster. At least with a filbuster, the minorty that holds up business must be comprised of at least a substantial pluarlity of Senators. Ideally, I would prefer to see filibusters really be filibusters. If that were the case, I would suspect that you'd see much more bipartisan cooperation on legislation in the Senate, and far less use of the filibuster. Nonetheless, I think much of the criticism of the filibuster process in recent years is really just a reflection of how deep the partisan divide in Washington is right now. Moreover, it's fairly clear that any effort to change the current filibuster rules is unlikely to succeed.
A rule that allows one Senator from a state of 4.5 million people to block the Senate from considering any legislation he doesn't approve of is, quite simply, fundamentally different from the filibuster and, also, absurd. Under it's most extreme use, one Senator could stop a bill even it was supported by all 99 of his comrades (barring a rule change, of course). It may be part of the Senate rules, but anyone who thinks that this is how the Founders intended the Legislative Branch to function doesn't understand history.